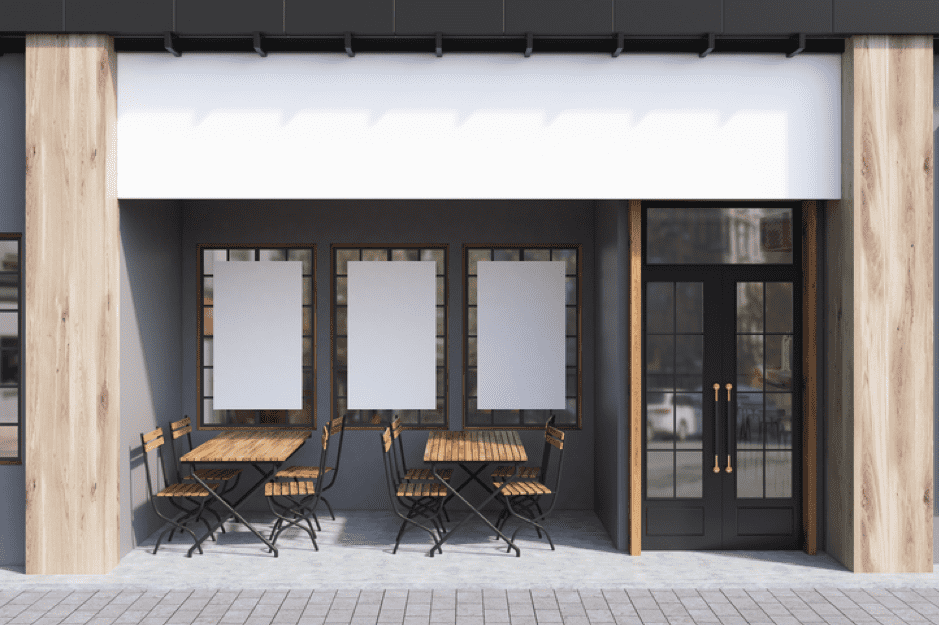 Window treatments are usually thought of as a home product rather than a commercial necessity. Anyone who works in an office or storefront will quickly say that this is not the case. The truth is that commercial window shades and blinds are here to stay and make life easier for business owners. Anyone looking for window coverings for their business should consider commercial roller shades in particular, thanks to their easy and efficient use.
Reasons to Install Roller Shades in your Storefront
There are a number of reasons roller shades rise above the competition. Some of the key reasons are:
Sleek Professional Look:One of the difficulties business' come across when decorating is figuring out what kind of commercial window covering is best for their storefront. It needs to effectively serve the purpose while also managing to look professional and fitting the brand. Storefronts often select minimalist window coverings because they are neutral and serve a purpose rather than drawing attention away from the product or service. Roller shades are particularly effective in this regard because of their sleek appearance and the variety of options that they can come in.
Convenience and Control Options: The straightforward operation of roller shades offers convenience to those working in the storefront. With roller shades they will not have to deal with fussy or heavy curtains that get dirty easily and are hard to clean. They will instead be easily able to rise and lower the blinds with a slight pull at the bottom of the blind. There is also the option for remote-controlled blinds so that they can be operated at any place in the store, making them even more convenient.
Easy Installation:The installation process is incredibly quick and easy when it comes to roller shades. They are essentially a piece of fabric that is rolled up around a mechanism with an internal spring. The blind can be raised or lowered accordingly. When raised the whole product looks like a long roll of fabric. To install it, simply measure the distance the brackets will have to be from each other before mounting the blind. Some people prefer these blinds to be wider and higher than the window while others prefer it to be mounted directly in the window frame. This is something each storefront can decide for themselves. The installation process is so easy that you can easily do it yourself, but if time is a concern than you can take advantage of an installation service. Most retailers offer this.
Custom Options:A unique selling point of roller shades is the custom options and wide variety available. Whether it's the the colour pattern, size, material, or sheerness of the blind, there is something for each storefront. Your local commercial window covering retailer to gather inspiration and find exactly what you want.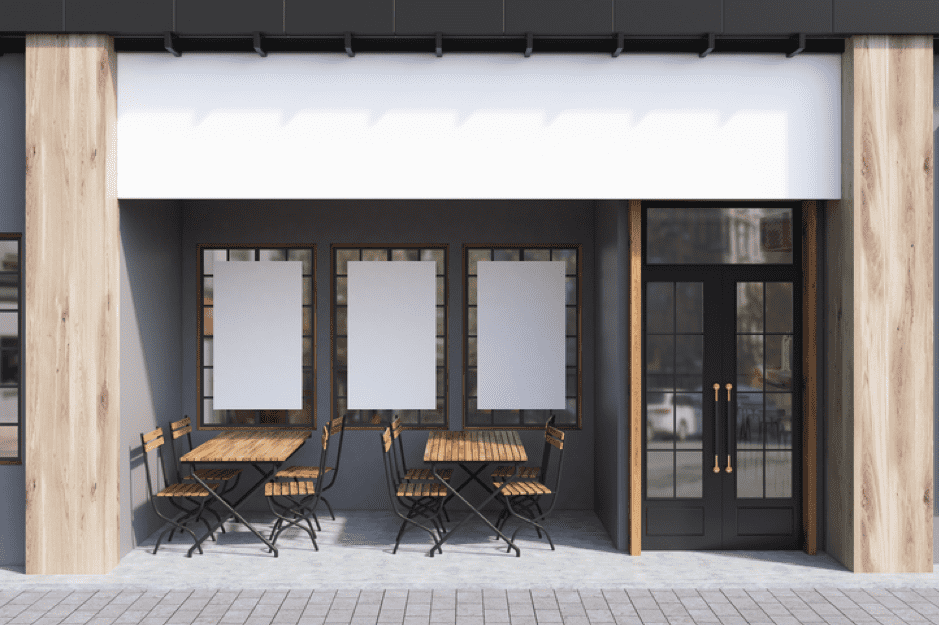 Get Started
Claim up to $26,000 per W2 Employee
Billions of dollars in funding available
Funds are available to U.S. Businesses NOW
This is not a loan. These tax credits do not need to be repaid
The ERC Program is currently open, but has been amended in the past. We recommend you claim yours before anything changes.
Fabric Options
Roller shades can be anything that you want them to be, but some fabric options hold additional benefits:
Solar shades: Solar roller shades are a very popular choice for many businesses and storefronts. They are translucent, yet durable, thanks to the materials used. Even when they are completely lowered light still passes through and the street outside is still visible. This allows the window to still operate like a full window and remain inviting to pedestrians on the street. The benefits of these blinds is light control, which is particularly necessary when the sun is at its strongest. Solar Shades will keep the sun out of your eyes while also reducing greenhouse effects. Because these shades are able to block the sun from coming into a storefront, the inside of storefronts are able to stay cool during the summer months.
Designer Shades:Although there are a large variety of different roller shades on the market, designer shades deliver the highest quality. They are more unique than the ones typically found. They are perfect for ensuring a long lifespan of the product while standing out from the competition.
Kinds of Storefronts
Roller shades suit any storefront under the sun. Regardless of whether the business is a gym, office, restaurant, clothing shop, or convenience store, they all face the same light and privacy issues. Even if the business does not seem like it will need window coverings initially, it is a good idea to look into them because there is a good chance that they will be required eventually.
Conclusion
When searching for commercial window coverings for your storefront consider roller shades! They are efficient in light control while also maintaining a sleek and professional look. They are always the right choice for these settings. Business owners can relax and concentrate on their daily work routine rather than worrying about too much or too little light.