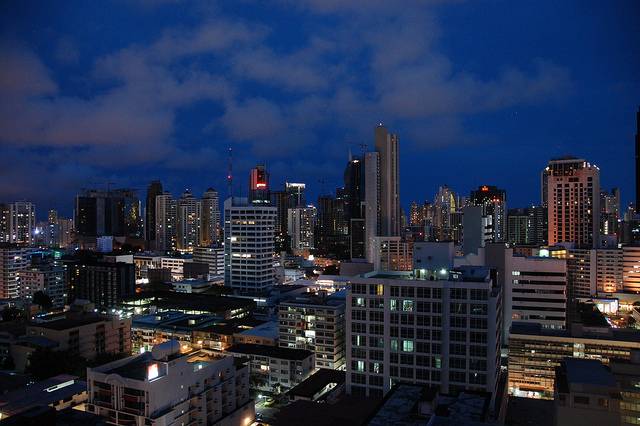 Panama's recent decision to embrace a formal relationship with China will have far-ranging implications for the country's economy, including the real estate market.
Five years ago, Chinese home buyers were almost non-existent in Panama City, but that has changed. In the first half of 2017, Chinese buyers accounted for about 20 percent of Punta Pacifica Realty's sales in Panama City, compared to 5 percent in 2015.
Most of the sales were focused on high-end rental properties in towers along the waterfront in Punta Pacifica and Avenida Balboa, including the Trump Ocean Club and the modern Yoo Panama.
The Panama government's move to dump ties to Taiwan and launch formal diplomatic relations with China is a game changer. Panama was one of only a handful of countries recognizing Taiwan, and the association was always a cloud hanging over the Chino-Panama relationship.
The new link to China "will be a very positive decision for our people, for our economy, for our social development," said Pres. Juan Carlos Varela, noting the investment, trade and tourism opportunities to Panama.
From China's perspective, Panama has now turned from a diplomatic black sheep to a prime trading partner.
Get Started
Claim up to $26,000 per W2 Employee
Billions of dollars in funding available
Funds are available to U.S. Businesses NOW
This is not a loan. These tax credits do not need to be repaid
The ERC Program is currently open, but has been amended in the past. We recommend you claim yours before anything changes.
"China has made a big bet on Latin America, where it has strategic investments, and Panama, which didn't have diplomatic relations, was losing out on those advantages," Wang Weihua, Beijing's top representative in Panama recently told a reporter. "Now Panama will be able to enjoy what our country can offer it in various sectors."
China is already very active in Panama. Several Chinese companies have regional headquarters in Panama City. And China is the second-biggest user of the Panama Canal. Total trade between Panama and China was valued at $1.1 billion in 2016, according to government statistics.
In recent years, China has made a big push into construction in Panama, participating in some of the country's biggest projects. The China Landbridge Group purchased Margarita Island port in Colon last year and is building a new $700 million terminal port, and China Construction America is building the new convention center on the Amador Causeway. China companies have also been participating in the buildout of the Panama metro.
We've seen this model before in countries around the world. China invests huge amounts of capital in projects that are often built by China-affiliated construction companies. They are long-term investors, looking to build deep roots in a business community.
The new diplomatic deal will remove any roadblocks to China committing to Panama as its key partner in Central America. That will mean more investment and more jobs in Panama City.
Panama tourism should also be a direct beneficiary. Direct flights from China would be a logical next step, as well as the easing of bureaucratic restrictions on travel. China is the world's largest outbound tourism market, with more than 135 million travelers in 2016, a 6 percent increase from a year earlier, according to the World Tourism Organization.
All that activity should translate to more Chinese buyers and investors in the real estate market, a phenomenon which can be tracked in markets around the world. There is already a large and growing Chinese community in Panama. And the Bank of China is already financing property deals through an office in Panama City.
Now that the diplomatic relations have been formalized, it appears all factors are in place for the China Effect to hit Panama City's real estate market.
Author Bio
Jeff Barton is managing director of Punta Pacifica Realty, the top sales and property management company in the waterfront skyscraper community of Punta Pacifica.