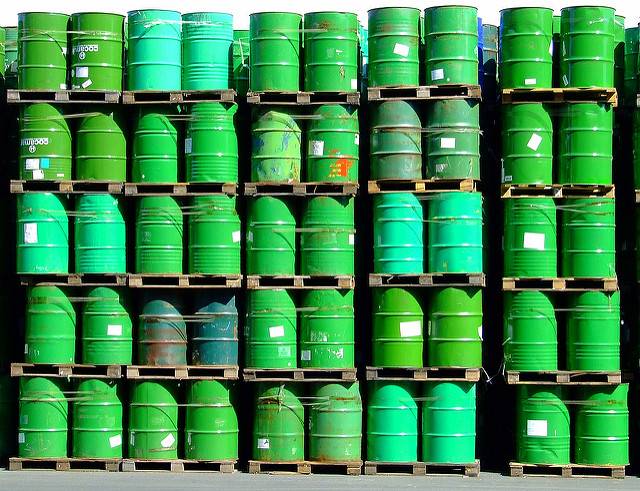 A Chinese state-run company has signed a major deal to construct three oil refineries in Nigeria, the biggest move yet by the Chinese as they seek to expand their presence in Africa. The deal is worth $23 billion and is expected to help the inefficient Nigerian refinery system and boost Chinese access to oil supplies. See the following article from Money Morning for more on this.
China signed a $23 billion oil deal with Nigeria Thursday, reducing Nigeria's fuel imports and positioning China within reach of high quality African oil reserves.
China State Construction Engineering Corporation Limited (CSCEC) signed the deal to build three oil refineries with Nigerian National Petroleum Corporation (NNPC), which said this could be the biggest deal China has ever made with Africa.
Nigeria, Africa's leading oil producer, imports about 85% of its fuel because of the poor condition of its refineries. Shehu Ladan, head of NNPC, said at the signing ceremony that the added refineries would reduce the $10 billion spent annually on imported refined products.
"Over the next decade, NNPC desires to eliminate completely the current flood of imported petroleum products into Nigeria's domestic consumption," Ladan said. "These new plants are capable of generating direct and indirect employment for an estimated 20,000 Nigerians covering the periods of construction and operations."
The three refineries will pump out a total of 750,000 barrels of refined petroleum products. The deal will also cover the construction of a petrochemical plant that could convert natural gas reserves into plastic products for export.
Get Started
Claim up to $26,000 per W2 Employee
Billions of dollars in funding available
Funds are available to U.S. Businesses NOW
This is not a loan. These tax credits do not need to be repaid
The ERC Program is currently open, but has been amended in the past. We recommend you claim yours before anything changes.
CSCEC would be responsible for 80% of funding through financing and credits from the China Export & Credit Insurance Corp. and a collection of Chinese banks, and NNPC would provide the remaining 20%.
CSCEC wants to "expand its presence on the African continent and establish its footprint firmly in the Nigerian oil and gas landscape," according to a statement.
"We are about to deepen the existing technical and commercial relationships between China and Nigeria through the signing of a memorandum of understanding," Ladan said.
China has an opportunity to continue its commodity shopping of Africa's natural resources with Nigeria's low-sulphur crude supply, which is easy and cheap to refine into gasoline. Nigeria is planning to accept foreign bids on licenses for offshore oil fields, although no offer date has been announced.
Nigeria has repeatedly asked U.S. and European oil companies to run its four existing refineries, which have been operating at less than 30% installed capacity and been run down by corruption and mismanagement. But foreign companies have been turned off of Nigerian operations because gasoline and diesel prices in the African nation are highly subsidized, limiting oil companies' profits to practically nothing.
The Nigerian government keeps fuel prices low to help its poor citizens, many of whom make less than $1 day.
China and Africa's "Deepening Relationship"

China jumped ahead of the United States and European Union (EU) in 2008 as Africa's largest trading partner, with trading between the countries reaching $107 billion. China's African investments in 2009 rose 80%.
Africa's oil reserves have been most appealing to China, which has sealed billions of dollars in deals this year to keep up with its rapid expansion.
"The Chinese are desperate to feed their economic growth with African oil, including Nigeria's, and they need new markets for their consumer and industrial output," Arild Nodland, chief executive officer of Bergen Risk Solutions, told Bloomberg in September, when China National Offshore Oil Corp. was after 6 billion barrels of Nigeria's oil reserves.
But Western critics accuse commodity-hungry China of taking advantage of resource-rich Africa and engaging in transactions that put African citizens in danger. China is the largest arms supplier to Sudan and is on good terms with U.S. and EU-sanctioned Zimbabwe President Robert Mugabe.
Money Morning Chief Investment Strategist Keith Fitz-Gerald believes China will continue to pursue advantageous business deals around the world, regardless of political fallout.
"It's a virtual certainty that China will maintain this policy going forward," Fitz-Gerald said. "My contacts in China and Africa have told me point blank that China's leaders 'don't care about human rights or nukes or hostile governments.' What matters is anyone who provides oil to China no matter what the rest of the world thinks."

This article has been republished from Money Morning. You can also view this article at Money Morning, an investment news and analysis site.