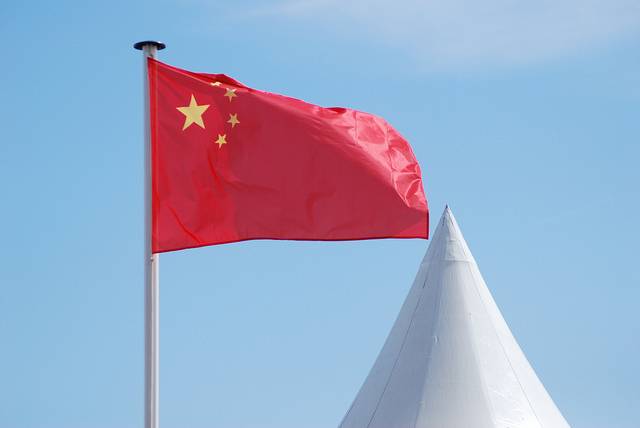 China's "State Investment Company," a fund yet to be officially named, but which is being established to produce greater returns on some of China's $1.2 trillion in foreign reserves, has demonstrated that it is not afraid of risky ventures. Its first investment will be a $3 billion stake in Blackstone, an American private equity firm with an upcoming initial public offering (IPO).
This decision likely foreshadows future risk-friendly investments that will have a big impact on the U.S. Treasury market as China transfers funds out of government bonds and into riskier investments. Experts predict that the Chinese fund will be roughly $200 to $400 billion after it is formed; a fund this size can quickly make a big impact on any markets it enters.
The Chinese fund has agreed to hold its investment in Blackstone for at least four years, according to Blackstone's May 20 press release on the subject. "The $3 billion sale of non-voting common units to State Investment Company will close concurrently with Blackstone's planned $4 billion initial public offering," the release said.
Get Started
Claim up to $26,000 per W2 Employee
Billions of dollars in funding available
Funds are available to U.S. Businesses NOW
This is not a loan. These tax credits do not need to be repaid
The ERC Program is currently open, but has been amended in the past. We recommend you claim yours before anything changes.
When Blackstone's IPO takes place, the firm will be the first private equity firm to become publicly traded. If necessary, the number of units purchased by the Chinese fund will be reduced so that its equity interest in Blackstone immediately following the planned IPO will remain under 10 percent, Blackstone's release said.
China seems to be walking a fine line in order to increase returns on its foreign reserves without generating political ill-will from other nations, particularly the U.S. The fact that the Chinese fund's Blackstone stake is limited to less than 10 percent will prevent the fund from holding too much sway in Blackstone and should limit the perception of the fund as a threat to U.S. markets.
Also, by investing in Blackstone itself rather than one of Blackstone's funds, the Chinese fund can benefit from Blackstone's overall profits without selecting a particular cause or corporation to support.
The U.S. claims not to be concerned about finding enough other buyers for government bonds, but this confidence is increasingly becoming questionable—particularly with the decline of the U.S. dollar, which makes bonds less attractive.
When compared to the full expected size of the Chinese fund, this $3 billion investment is quite small. However, as the fund's first investment, this move is a big leap from conservative U.S. Treasuries. The announcement of this first investment, coming even before the Chinese fund has been fully established, shows that China is ready to take risks—and they are certainly off with a bang.