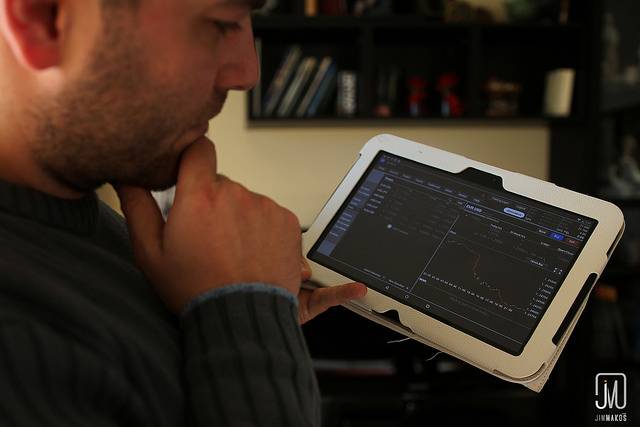 Forex robots are quite an attraction, especially for those who are looking forward to a passive income. There are several robots that have time and again helped traders to earn a lot of money, simply through automated trading. There are many other robots that have promised huge profits and plenty of gains, but in the end, it was nothing but some disappointment. There have been many instances when traders have lost their invested amount completely due to such scams or robots that were fraudulent.
Thus, it is extremely essential to select the right robot which can help in winning trades. This is often a tricky choice because all robots claim to be better than the others. Fortunately, now there is plenty of information that can help users in their search. In case you need information on some of the best forex robots which can help you in increasing your profits and help you generate passive income; you need to know how to choose the right trading robot.
Choose the Best Forex Robot – Factors to Remember:
When you are selecting a forex robot, there are a few facts worth considering – here are some of the important factors:
Demo Account – It is always good to test a robot before using it in the real market. Before you risk your hard-earned money, why not learn how it works? Though a demo account does not always represent real conditions, yet it can help in testing the robot and offers an idea of how the robot works.
Testing – Any expert advisor you decide to select should be tested against real slippage and variable spreads. Backtesting is also an important part of getting the desired results. The testing results should be ideally available before you can finally decide on a robot. In such a situation, which data should you rely on? Third-party data from various authoritative sites like myfxbook are always reliable for evaluating the robots.
Drawdown – Low drawdown is preferred. By low drawdown, it means reduction and decline of the capital. In the case of high drawdowns, it signifies high gain, but this can also increase the risks involved.
The Need to Avoid Scams
Scams and fake robots have always plagued the forex market, wiping out trader's money in just a few seconds. When in search of forex robots, it's extremely important to be aware that there are many robots that are scams and are made just to dupe unsuspecting traders. Thus, traders need to do a lot of research and ensure that their selected robot is genuine. Traders should always have an eye for red flags that might be related to withdrawal problems after depositing the amount, problems like profits not adding or even robots not working as is advertised.
Get Started
Claim up to $26,000 per W2 Employee
Billions of dollars in funding available
Funds are available to U.S. Businesses NOW
This is not a loan. These tax credits do not need to be repaid
The ERC Program is currently open, but has been amended in the past. We recommend you claim yours before anything changes.
To help traders, there are services like myfxbook which help in evaluating the effectiveness of the trading robots. Thus, always select robots that are from developers that are trustworthy. It is usually a good idea to find a trustworthy site with reliable reviews to help you identify the best forex robot. You need to choose robots that have their background information clearly mentioned. It is necessary that the developers are transparent with the fees involves, past trading results, and the services offer if one wants to win over the confidence of clients.
Here are the top 6 Robots of 2021:
1000pip Climber – This is one of the most popular Forex robots available and is also the highest rated on TrustPilot. Users mentioned how impressed they have been with the strong performance of the robot and it is impressive to see that this is one of the few robots that has independently verified performance statistics. One of the key benefits of using this system is the additional support that is provided by the developer of the robot. Many users have also mentioned that this 1-to-1 support has had a dramatic impact on their results.
RoFX – RoFX has gained popularity as an intelligent personal forex trader in a short period. RoFx was developed by a group of software developers in 2009, helping traders to make profits. It is the perfect robot for those who are new to trading because it has a beginner-friendly interface. This robot trades with customer funds and no leverage is required for trading with this EA. This is considered a safe decision by the RoFx risk management team in spite of this it has provided clients with significant historical gains. This EA definitely deserves to give it a try.
Forex Diamond – This EA is a unique mix of trend & countertrend strategies. These are a good combination of ensuring smart money management and rapid execution of trades. The top features of this EA include its self-algorithm, its dynamic trading logic, its 3 independent trading systems, high slippage protection, high spread protection, and its high-frequency trading.
Happy Forex – This EA promises consistent results each and every time. Their official website offers plenty of proof with their stable live accounts. They also reveal fully verified FXstat results for the traders who are interested in the EA. The main characteristic of this system is its stable profit & low drawdown. Its reinsurance positions or grid strategy is one of the many advantages of the system. The EA uses technical analysis for getting a safe entry into the market using the News filter.
FX Track Pro – This EA promotes itself for being the most profitable robot which can increase the trader's capital very quickly. Its profitability allows the users to trade a small section of the deposit and still make significant money. It is all about low risks and high profits. Their official website provides several graphs with detailed information on the working of the robot. Their accounts are verified by the reputed and independent MyFxbook.
Premium FX Bot – This is an automated trading software for the MetaTrader platform which has been forward tested on a live account. This Premium FX Bot automated forex robot works on an MT4 account. There are three packages available for the traders which include the Basic package, standard package, and Pro Package. 100% automated trading, lifelong license, demo accounts, and free support and upgrades are available in each of these accounts.
Though there are different robots available, it is essential that one picks a robot after considering its past performance, its live statistics, and more.