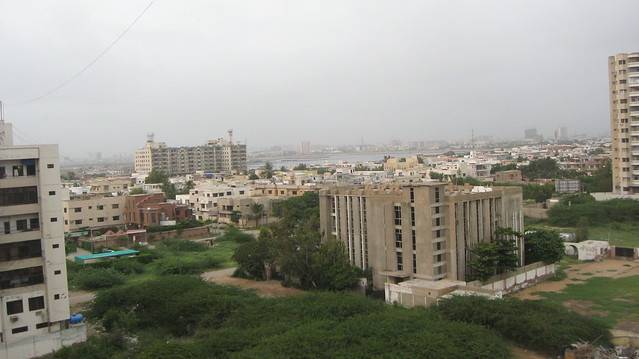 Is residential real estate the better option for investment, or commercial? Generalities aside, there really cannot be a definitive answer to this entreaty; considering the variety of factors that drive investments and facilitate returns.
The locale you can invest in, the amount of your capital, your investment goals, and your commitment to your investment, are all issues that can shape the response to this question.
All of these elements can significantly affect the real estate investment you make and will determine how much returns you can expect – streamlining your investment prospects as you go.  
So how do these factors pan out for someone looking to invest in Karachi?
Read on to find out…
The locale you should invest in
This is the most critical factor for determining whether you should go for residential or commercial investments – barring any limitations of capital.
Pakistan has a huge housing shortage. Karachi, being the most populous city in the country, is inflicted with this scarcity to a greater degree than its smaller metropolitan counterparts. So investing in residential real estate should be a great option in the city, right? Unfortunately, the situation is not so simple.
Get Started
Claim up to $26,000 per W2 Employee
Billions of dollars in funding available
Funds are available to U.S. Businesses NOW
This is not a loan. These tax credits do not need to be repaid
The ERC Program is currently open, but has been amended in the past. We recommend you claim yours before anything changes.
The housing shortage exists because of the divide between the buying power of potential investors and the prices of property. Moreover, Karachi has expanded to a stretching point. Whenever feasible, the locals prefer living near the city-centre even if they have to forego larger properties at much more affordable prices – a major reason why Karachi is perhaps the only Pakistani city with a robust apartment culture. So considering all these issues, you have two options for pursuing residential real estate investments in the city:
If you invest in residential property nearer the city-centre, you will have to invest in flats or apartments for rent.

If you invest in the newer areas, you will likely have to invest in off-plan property, bungalows, or houses.
These factors certainly can be limiting, and they will largely determine the potential of your investments and returns.
Rental properties near the city-centre
In case you go for flats and apartments for rent in Karachi, the value of your property will consistently fall over time due to the natural rigors of wear and tear. Moreover, residential tenants don't really fancy keeping your property spick and span – unlike commercial property tenants.
Commercial tenants are generally motivated to keeping the property in shape for their own clients, which generally means that no matter the kind of commercial investment you go for, you will still stand to gain. Moreover, as the business or the shopping mall operating within your property develops its reputation as a focal commercial area, the value of your development will only increase – as will the rent amount that you can then demand for it.
Properties away from the city-centre
In case of off-plan property in the city's outskirts, the investment will have to be long-term – this can take anything between 5 to 10 years, or even more. So while these real estate options can serve well for saving purposes, they are not as productive on the investment front.
However, residential investments in developing projects that are away from the city-centre, with a population shift underway towards them (as is the case of, say, Scheme 33 in Karachi), offer up a number of great options. Depending on your capital, you could invest in an off-plan property and sell it in the medium-term; as the population shifts and its surroundings develop. You can also construct on it, and then sell the edifice for good returns – or even rent it out.
Commercial property investments in these last two cases do not really match up to the potential of the residential real estate in Karachi. Its development usually takes a lot of time, and unless you wish to establish your own business or hold real estate for the long-term, the residential property route will invariably bring quicker, better returns.
Other factors
Capital
If you're short on capital, you may not be able to go for investments in commercial properties anyway. These property types are generally always more expensive than residential real estate. However, if all other factors are equal, in case of rental property, commercial real estate will invariably yield better returns than residential property.
Commitment level
As explained in the section pertain to investment locales, your investment goals play a big role in determining where you eventually invest. If you are a hard-core investor who can commit a significant amount of time and resources, you can go for commercial investment of various kinds. These holdings generally yield higher returns, but they require higher levels of understanding business models and the dynamics of commercial real estate.
Investment goals
Investment goals can determine whether you should invest in commercial or residential real estate. If you are looking for a sustained monthly income, for example, the better option would be to go for commercial investments since these generally provide higher rental yields.
On the other hand, investments in residential properties may be more suitable if you are looking to make short or medium-term investments.
So, does commercial real estate offer better investment in Karachi than residential real estate?
And the right answer to this query is: sometimes – depending on where you wish to invest and what your investment goals are.