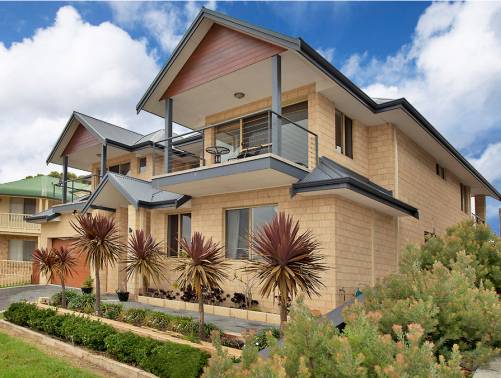 Using Airbnb to list properties for rent has become a successful side-hustle for some, and a full-time investment for others. Those who fall into the latter category will often invest in numerous properties to generate income through this endeavor.
However, investing in an Airbnb rental property isn't for everyone. There are a lot of different things to consider for this method of income generation to be a success. Here are some of the main things to evaluate before going this route.
Location, Location, Location
Location is extremely important when considering an Airbnb rental property. Investors need to consider the desirability of the location, as well as the value proposition. Cities like Sydney, for example, are desirable locations, particularly if the rental is in a convenient spot. However, there are also a lot of other Airbnb and hotel options in this area. So while the desirability is there, the value proposition that sets it apart also needs to be considered.
On the other hand, a beach house may be in an area that sees significantly less traffic but still appeals to a specific market of travelers. A house in a rural subdivision that's far from anything that draws vacationers and business travelers is unlikely to do well on Airbnb.
Maintenance and Upkeep
Another thing to consider when evaluating the profitability of an Airbnb rental investment is the management and upkeep of the property, particularly if you won't be nearby to assist. There are many investors who travel far and wide while renting out their location, and they do so by hiring someone local to see to the needs of their guests.
Get Started
Claim up to $26,000 per W2 Employee
Billions of dollars in funding available
Funds are available to U.S. Businesses NOW
This is not a loan. These tax credits do not need to be repaid
The ERC Program is currently open, but has been amended in the past. We recommend you claim yours before anything changes.
According to the Airbnb management Sydney based experts at HomeHost, there are numerous ways that outsourcing to a management service can help. Whether it's screening guests, assisting with the check-in process, cleaning or offering support as needed, a management service can help. While the services come at a price, they're often well worth the freedom and flexibility that serious investors seek.
Marketing Strategy
If you truly want to stand out against the competition, you need to think of your Airbnb rental property as a business. That means spending time and money investing in a marketing strategy. If you're unable to dedicate time to doing this, then you limit your potential return on investment in this endeavor.
Marketing strategy goes beyond posting pretty photos online, though that's a part of it. It means connecting with an audience to drive traffic to your rental. Additionally, it's thinking about a pricing strategy and finding the balance between making a profit and pricing yourself out of the market.
For those who are seriously considering investing in an Airbnb rental property as a form of income, it's recommended that you take some basic business courses and get a better understanding of what this process will entail.
Liability and Insurance
If strangers are going to be in your rental property, you need to ensure that you're covered from an insurance perspective. Not only are you responsible for the safety of your guests, but you also expose your property to damage and the potential for theft. This is another reason why outsourcing to a management service in your absence is ideal.
Do your due diligence regarding both the Airbnb liability insurance as well as your property insurance to guarantee that you and your guests are covered. This isn't a task that should be taken lightly.
Time and Money
When deciding to invest in Airbnb rental properties, it all ultimately comes down to time and money. Your property will act as a business. Set strong business goals and be clear on the type of service you want to offer. Consider all the moving parts before making this significant investment.