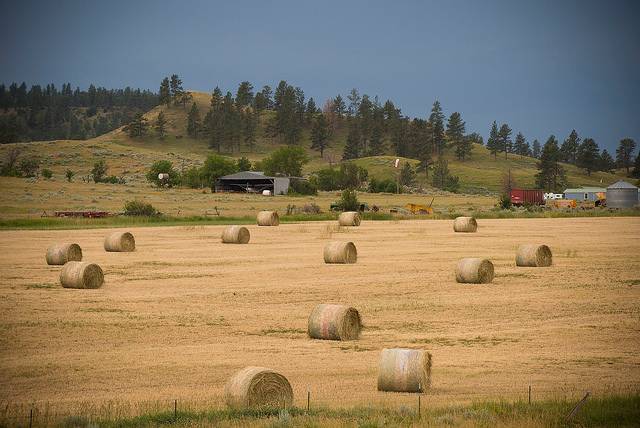 Owning huge tracts of land come with limitless investment opportunities. This is the biggest truth about ranching, and it can be a greatly rewarding thing. There's more: if you like scenic views and wide-open spaces, a ranch not only lets you access one, it gives you some of your own.
When it's time to venture into something different therefore, there are sufficient reasons why you should consider ranching.
Land is subject to appreciation of value, and ranching lets you own lots of land
Investing is all about accumulating value. Historically, ranches or farmland property are known to appreciate in value as markets fluctuate. This generally provides ranchers or farmland property owners with lasting financial stability.It is because of this benefit that investors are putting great sums of money into the ranching business across various states, with ranching now increasingly becoming a popular alternative investment class.
From a farmer's and investor's point of view, the traditionally virgin nature of ranches makes them potential goldmines. You could put the vast tracts of land into any number of uses, substantially increasing the value in them.
Get Started
Claim up to $26,000 per W2 Employee
Billions of dollars in funding available
Funds are available to U.S. Businesses NOW
This is not a loan. These tax credits do not need to be repaid
The ERC Program is currently open, but has been amended in the past. We recommend you claim yours before anything changes.
Ranch business has taxrelated advantages
Depending on how you buy and sell a ranch, you could enjoy special tax treatments potentially lowering the amount of tax you pay on the property. The Internal Revenue Service, or IRS has what it terms as like-kind exchanges, which can defer capital gains taxes.
The like-kind exchangesrule is not just limited to the sale or purchase of ranches. It also applies to instances where an individual owns a real estate property or a number of them as investments. Of course, it is important to understand how these taxes work to be able to make proper management decisions to save on taxes. Many people prefer to put such management decisions in the hands of experts like Ranch Marketing Associates, LLC because it is generally difficult to understand everything without such expertise.
Near-unlimited business opportunities
While cattle rearing is what comes to mind for most people at the mention of a ranch, it is not the only way to use this type of property. There are more than a few ways to make a lifetime-worth of investment in a ranch – you could choose to do what you are most passionate in.
Most hobbyist ranchers use their vast parcels of arable land for hunting game or riding horses. Alternatively, you could put some parts of your land into commercial fishing if this is allowed in your area. Notice that such activities as fishing and hunting are luxury to people living in urban areas. Why not allow them to hunt or fish in your land at a fee? You could help them find the fishing and hunting spots on your property and charge a fee for such guide services too.
Other possible investment options for a ranch may include growing fruits and vegetablesor keeping other less common livestock such as goats in your property. Selling goat meat and products like goat cheese can be a great way to create your own niche market.
Conclusion
City lifestyle can be quite appealing. But that can instantly change once you discover the fresh air and rarities that rural living provides. If you are considering doing something new, starting a ranch business should surely be your next move.