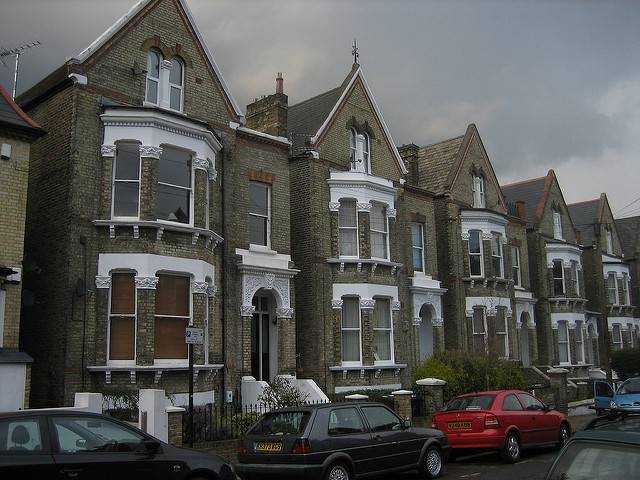 Property in London has always boasted a high value, but it seems the real gold now lies in luxury apartments both in the capital as well as other parts of the UK.
Luxury apartments are now proving to be big business, with their sales increasing threefold in the last ten years. The rate of sales in this area is far greater than other million pound terraces, semi-detached properties and detached homes. These much sought-after properties now even make up a significant chunk of all million pound property sales in England and Wales, with the majority of these being found in London.
Million Pound Apartments
With the largest number of million pound sales occurring in the capital, it is predictably Kensington and Chelsea that enjoyed the greatest increase in sales of these prestigious properties. Luxury apartments made up a large part of those sales, overtaking terraced properties as the most purchased million pound properties in the area. Westminster has quickly followed suit, with Hackney, Haringey, Windsor, Maidenhead, St Albans and Brent all in hot pursuit. In total, Westminster boasts the most expensive apartments in London, with some tipping the £2 million mark, and Kensington and Chelsea have a similar average.
Get Started
Claim up to $26,000 per W2 Employee
Billions of dollars in funding available
Funds are available to U.S. Businesses NOW
This is not a loan. These tax credits do not need to be repaid
The ERC Program is currently open, but has been amended in the past. We recommend you claim yours before anything changes.
Unsurprisingly, the largest increase in sales of these million pound apartments have been in the South East of the country, however the East and South West of England are also experiencing growth, with the North East and North West also entering the market, albeit in small numbers at the moment. Whilst sales in these areas are comparatively small next to London averages, they are indicators of million pound properties becoming more widespread. The most expensive apartments outside of London can be found in Bristol and South Oxfordshire.
Reasons For Growth
The sales in these million pound apartments have bucked a trend to some degree, with them now outpacing all other property types. This is largely down to an increase in population and a shortage of land, meaning that the only way to build is up! These luxury apartments have become a focus for developers as they continue to attract buyers and residents in droves. Luxury property can no longer take the form of a sprawling mansion, and with developers wanting to maximise the number of high-value properties they can sell, apartments built one on top of the other seem to please everyone.
With certain areas of London and the wider country seeing an increase in demand for high value homes, these apartments have become the perfect solution. Offering both luxury living and excellent investment potential, it is safe to say that their construction will not be slowing down any time soon.
Author Bio
Hopwood House are property investment specialists, with a wide range of investment opportunities throughout the UK including property investments in London, Manchester and Liverpool.