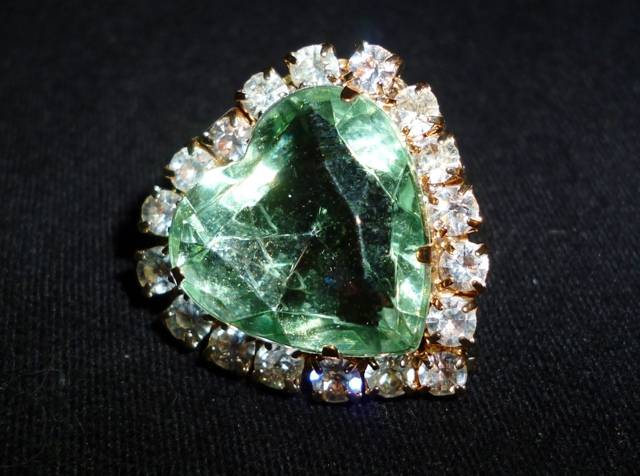 Some people might think only millionaires can invest in something as precious as diamonds, especially since they sell for a considerable amount of money. For example, the Pink Start diamond just sold for £57.3 million. Sure, some of the more expensive rocks might be impossible to get with limited funds, but that does not mean diamonds should be ignored because there are many reasons to invest in these stones.
Secure Alternative Investments
There seems to be an aura around diamonds that scares off first-time investors, but the truth is that diamond investing is a wise choice. One who is trying to diversify his or her investment portfolio should consider diamonds for a few reasons. These stones are portable, and they usually do not lose valuable because they are used.
Many investors looking for an alternative investing opportunity turn to things like wine or art, but these are relatively hard to travel with. Furthermore, wine cannot be enjoyed without losing your investment. The price of diamonds fluctuates, but they are not as dependent on global economies as other items might be, which is part of the reason these stones are relatively secure.
Diamond Sellers are Now Online
Another reason investors, even those without much capital, may want to consider investing in diamonds is because competition is strong. Competition has skyrocketed due to the Internet, which is good news for investors. More and more investors are learning how to find reliable online diamond sellers.
Get Started
Claim up to $26,000 per W2 Employee
Billions of dollars in funding available
Funds are available to U.S. Businesses NOW
This is not a loan. These tax credits do not need to be repaid
The ERC Program is currently open, but has been amended in the past. We recommend you claim yours before anything changes.
There are a number of steps investors need to take to do their shopping online like learning the four C's and dealing with diamond sellers who can provide certification if asked. Many investors were relatively scared to trade diamonds online due to the possibility of scams, but there are steps you can take to fend off scams such as visiting sites you can trust. Buying online may require you to learn a few things, but the prices are quite affordable.
Artificially Created but Valuable
Investors should keep an eye on lab created stones. Most people did not want these types of diamonds, but that is changing because today's generation is looking for a good deal. These lab created diamonds are considerably cheaper, yet they are still quite valuable, meaning young investors can get a few of them at a time without breaking the bank.
Some fear that this new type of diamond is going to drive diamond prices down, but the work that goes into cutting a diamond is too laborious for prices to go down. Investors can use these starter diamonds as a savings, which can be later used to purchase more expensive pieces. One of the best features about lab created diamonds is that you can trace them, which reduces the chances of buying a false diamond. This is a good thing, especially for those who are just getting into diamond investing.
Diamond Investing is Grand
Diamond investing is a lot more diverse than some might imagine. Some people focus on collecting precious stones they can hold and travel with, but others prefer to invest in diamond mining companies. It is a good way to bypass learning much about diamonds while still making a profit.
Of course, it is important to research these mining companies, and make sure that the workers are being treated fairly. There have been several mining companies caught mistreating workers, which has caused their businesses to suffer financially. As an investor, it is safer for you to invest in mining companies that are doing things right. No one is saying there is no risk but at least it will be reduced.
These are some reasons why investing in diamonds is a good idea. Of course, no investor should concentrate on one market alone because all investments are inherently risky, but the value of diamonds is pretty stable. Hopefully, some of the points help guide your investments and grant you added stability.