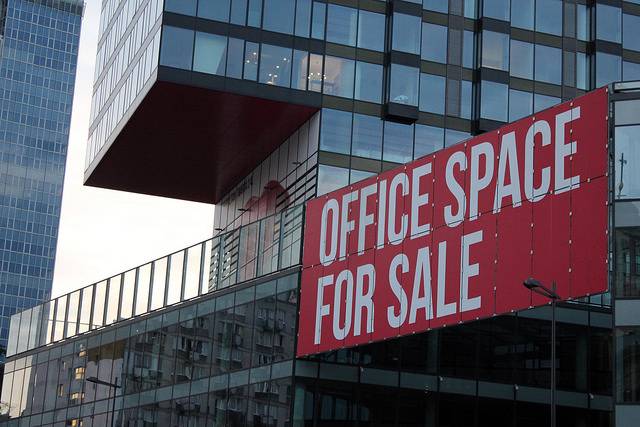 When searching the US real estate market for a commercial property, it's essential to understand the classification system used to govern and define different kinds of commercial property.
Put another way, you may want to acquire a certain size of building for trading or investment purposes, but it's the rating category which will essentially determine how you can then market your acquisition, or what you may otherwise be allowed to do with it.
So let's take a look at the five categories covering the major types of commercial real estate due diligence teams are most likely to recommend to a commercial buyer:
Office buildings
Usually a major feature of heavily populated urban areas, but often present in suburban neighborhoods too, office buildings are one of the commonest types of commercial real estate. They may be anything from a small office block of just one or two floors to giant skyscrapers stretching up hundreds of feet high. Any town or city in the United States will have a range of examples of various ages within their built environments.
An office building can be leased to tenants in a number of ways: Small blocks may be let to individual tenants, but larger units may be suited to leasing bigger suites or a number of floors to one tenant and other parts of the building to different tenants. And within each area, a business tenant is usually free to subdivide and adapt the floor space to suit their particular business requirements.
Especially with more modern office properties, there is a tendency to build, or offer to build, offices which meet a client's specific needs – or at least to design and construct purpose-built blocks which are likely to meet a commercial tenant's known and/or anticipated office specifications and requirements.
Depending upon the industry, these may include comprehensive internet access and other communication technologies, plenty of natural light, good parking, easy access to the outside environment via commuter transport links, and much more.
Get Started
Claim up to $26,000 per W2 Employee
Billions of dollars in funding available
Funds are available to U.S. Businesses NOW
This is not a loan. These tax credits do not need to be repaid
The ERC Program is currently open, but has been amended in the past. We recommend you claim yours before anything changes.
Retail buildings
Retail properties and buildings literally come in all shapes and sizes, and include establishments such as restaurants and a vast array of retail sales shops. This variety also means that this sector of the commercial property market tends to be complex. You can expect to be subject to a volume of local zoning regulations as well as different state laws.
Just think of food sales, hairdressing, automobile showrooms and more, and you'll start to appreciate how varied the issues and regulations could be. In this segment, market-rate rents will depend a lot on the kind of building involved, the layout of the available space, as well as the number of tenants and the different types of retail trading carried out.
A retail property could be a single-occupancy building, such as a certain outparcel containing a single drugstore, or at the opposite end of the scale, a big multi-tenant property such as a mall containing a number of superstores with a supporting cast of multiple smaller shops, perhaps with more booths and kiosks dotted around the site.
Industrial buildings
Industrial buildings include sites where activities such as manufacturing, repair, research and development, and warehousing are carried out. These commercial buildings are generally situated in specially designated zones defined by, and subject to, specific ordinances and local regulations.
They are often found outside densely populated city areas, but will usually be near interstate highways and other major roads, railways, airports and similar transport hubs. Industrial zones are often designed and laid-out as industrial parks which incorporate a range of facilities and accommodate the needs of various different companies.
All this activity also creates extra noise and increased traffic flows, which means industrial building zones generally have (or should have) adjacent buffer zones to isolate them from any nearby residential neighborhoods.
Leisure and accommodation buildings
Hotels, motels and similar properties provide business and leisure travelers with on-demand accommodation. Hotels can run to any size and may be chain-owned or operate as independent boutique hotels.
Businesses with higher pricing usually have further space available which is rented out to partner businesses able to supply facilities and services offering guests and visitors added value. These could include health and well-being spas, hairdressing and beauty salons, upmarket restaurants, bars and exclusive clothing retailers.
At the budget end of the leisure market, low-end motels rarely have any extra amenities or onsite restaurants. But casinos and other large resorts are specialist hotel complexes which can provide a full spectrum of accommodation and entertainment options at various price points.
Special-purpose buildings
The special-purpose buildings category covers non-residential commercial properties beyond the above classes. Investments in this category could, for instance, include healthcare properties and storage facilities as well as mini golf courses, bowling alleys and similar.
Author Bio
By Bruce Hakutizwi, Director of North America for BusinessesForSale.com, the world's largest online marketplace for buying and selling small and medium size businesses.