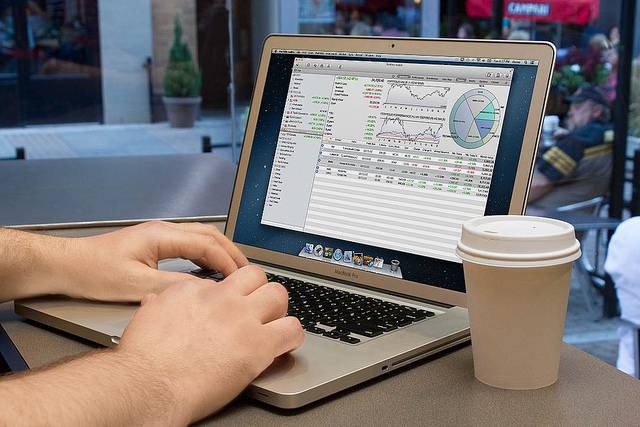 Trading is the process of buying and selling a future, currency, or stock instrument. A trading system is a set of rules or instructions that controls when to buy, and when to sell. There are different types of trading systems and if you are keen on learning about them, here are some of the most common types.
Scalping
Also known as micro-trading, scalping is the process of repeatedly, but consistently taking out small profits from slight price changes. This is because traders who implement this strategy have a notion that slight movements in stock prices are easier to catch. While more people find this technique attractive, it is an expert skill that is usually not recommended for beginners.
Algorithmic Trading
Algorithmic trading is also referred to as automated or black-box trading. Algo trading systems follow a defined set of programmed instructions to place a trade. Ideally, the calculations guarantee a certain revenue since the trades are placed in a frequency that surpasses the limit of a human trader. The calculations often depend on the price, timing and quantity among others. Algo trading systems are comparably more systematic because it is able to rule out the impact of human emotions upon trading. There are many different types of trading system available and you should make sure that you check user reviews before you purchase a trading system. One of the best rated Forex trading systems on Trustpilot is the 1000pip Climber System. This system is definitely worth checking out if you are new to algorithmic trading because the system comes with full support from the developer of the system.
Mechanical Trading
Mechanical trading is based on a fixed set of rules, which has been proven and tested to have a statistical advantage. One major type of mechanical trading is the trend following system, or the idea of buying at a high price, and selling at an even higher price. Another type of mechanical trading is the consolidation trading systems, which follow the rules of buying at a low price and selling at a high price. There is a budding type under the mechanical trading system, which is the high-frequency trading system, which is very popular among young traders with a programming background.
Discretionary Trading
This is a trading system that is recommended for beginners because with discretionary trading, a trader has full control over all his trades. However, even with full control, pulling the trigger to buy or to sell may prove to be challenging because it is coupled with human emotions. Thus, both losses and winnings may cloud your judgement.
Day Trading
As its name implies, day trading is buying and selling on the same day, without holding any position overnight. Typically, a day trader will close all deals before the market closes. While it is deemed as a system that provides an enormous revenue, this is not always the case. More often than not, day traders suffer a massive financial loss, especially during their first few months of trading. But with ample practice and knowledge of this technique, revenues can be guaranteed.
Mastering the art of trading doesn't happen overnight. More often than not, it takes a lot of patience and failed attempts before you eventually hit the system that works. It is a good thing though that there are already several references, which will allow you to leverage on the learnings and experiences of the experts in trading.