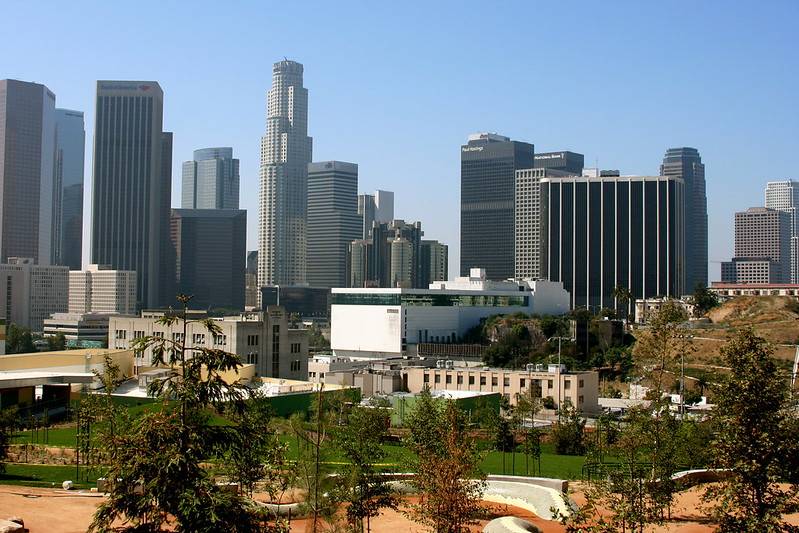 Perhaps you've just been offered a new job in the Los Angeles area, or you want to live a step away from the beach, enjoy the perfect weather and call Los Angeles your home. Just like the city itself, the Los Angeles real estate market is viewed as one of the premier markets for both investors and homeowners. While it's touted as the US' least affordable housing market, if you look at it in the long term, it's always a great investment to buy property in Los Angeles as the city has a long track record of being one of the most popular cities in the world. 
Despite the dangerous pandemic that has brought LA to an unprecedented halt, maybe you've found yourself in a situation where you're actively shopping for a new home. Yet with the newly ordered strict social distancing guidelines in place, the buying process looks somewhat different from what it did just a couple of months ago before the restrictions kicked in. Experienced realtors are saying that they are still doing business, but the market is only half as active as what it used to be since almost everybody works off the field. 
In this article, we are going to offer profound answers to the most frequently asked real estate questions in the time of the Covid-19 pandemic such as "Have the prices of LA property come down since the start?", "What's the market like?", "Are there some good deals available?", "What is the situation regarding loan?"; and many more.
What's The Market Like And Are Prices Coming Down? 
As hundreds of thousands of Californians are suddenly left jobless, and the regular stream of paychecks dries up, the usually healthy spring real estate market is reduced to a simmer. Even though it's too early to tell whether the prices are falling, real estate agents are reporting that they've submitted offers both above and below the asking price in recent weeks. Hugely depending on the attitude of the seller, if one thinks that the end of the world is near and the economy will never recover, they are more inclined to sell right away before things get worse. On the other hand, sellers who receive lowball offers and believe that the economy will indeed recover in a year or two, decide not to sell. 
Buyers who sit on piles of cash and have their home buying financing lined up feel that it's a good time to commit and buy property for less than its actual market value. They also have a rare opportunity to make offers on properties without as much competition as there was before.
Get Started
Claim up to $26,000 per W2 Employee
Billions of dollars in funding available
Funds are available to U.S. Businesses NOW
This is not a loan. These tax credits do not need to be repaid
The ERC Program is currently open, but has been amended in the past. We recommend you claim yours before anything changes.
In terms of numbers and prices, the median home value in Los Angeles is $752,508. According to Zillow, the Los Angeles home values have gone up 5.8% over the past year, and are expected to fall -0.4% within the next year because of the pandemic. It's interesting to note that the Los Angeles rental prices dropped for the first time in over a decade. According to a research company that tracks commercial real estate information, the stay-at-home orders have significantly impacted the 2% drop in price per square foot rental rate in the LA area. 
How Can You View Houses Right Now? 
As in-person showings are currently prohibited in the city of Los Angeles, your only option is to view the property online. You will be provided with photos of the real estate by the selling party, and there is also the possibility of attending a virtual tour around the house. Still, the chances are that you are going to make an offer without actually stepping onto the property of interest.          
There are real estate agents who allow buyers to tour properties, but only when they're vacant. Even the California Association Of Realtors said that it's okay for a buyer to contact a seller directly with no real estate agent involved, to arrange a tour of the property. Yet, the tours come with a group of rules and restrictions that need to be obeyed at all times. No more than two people can attend the house tour, potential buyers need to wear gloves and masks, stay six feet apart from the other party throughout the whole viewing, and sign a pre-entry disclosure form stating they have not been exposed to the virus. 
What About Loans And Mortgages? 
Even if the banks are tightening up, if you have a steady paycheck, savings, and a good credit score, you will find yourself in an excellent position to get financing in most cases. As non-traditional mortgage products are currently suspended, it's slightly harder to qualify for a loan if you can't show that you are continuing to work. 
On the bright side, however, mortgage rates are expected to remain low, or even fall further as the result of the Covid-19 pandemic. The Federal Reserve issued an emergency 50 basis point cut to their target interest rates to counteract the negative impacts on financial markets. This should certainly help to reduce the cost of borrowing and make housing more affordable over the near term. Feel free to consult with a trusted Los Angeles mortgage broker to stay on top of all kinds of information about mortgages, loans, and the home buying process. You can even kick things off online, by filling out a simple evaluation process where you can learn more about the real rates specific to your scenario, or learn what type of home you can afford amidst the ongoing pandemic.
Things You Need To Know Before You Submit An Offer
The first thing you should have in mind is that the buying process itself is taking more time than before. Majorly affected by the social distancing restrictions, it's taking longer to do everything, from inspections to estate tours to appraisals, and loan approvals. If you are interested in making an offer for a specific property but are not able to visit it first, agents can write you a proposal to bring you into escrow and allow you to back out once you physically attend the property. 
The California Association Of Realtors also came up with a clause named the coronavirus amendment that defers the close of escrow by up to 30 days or more to suit unforeseen circumstances or hold-ups due to Coronavirus related reasons. Any party can withdraw from the deal, and the deposit will be fully returned. This way, even though potential buyers have deposited their money into escrow, they still have that addendum in case something goes wrong. The amendment is a beneficial tool and gives the buyers confidence as they go in on a potential real estate purchase.