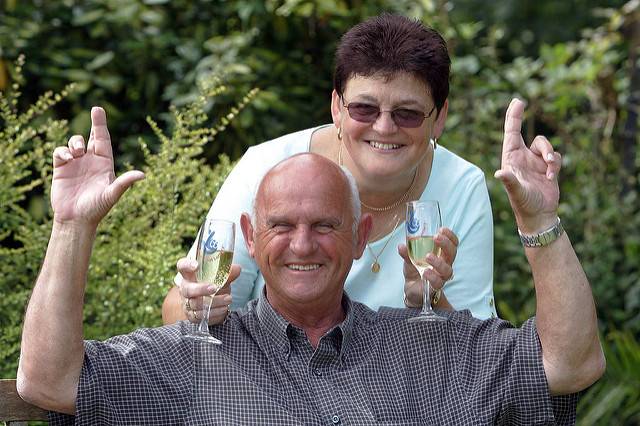 Traditionally retirement is meant to be a time when one retrieves upcountry back to their farm and seek calmness of life in their old age. Others however prefer to make their retirement years more fun by traveling the world and seeing the wonders and beauty that it has to offer. Whether you are travelling upcountry to take a sabbatical leave from the hustles and bustles of the city or you chose to be a globe trotter, you will definitely need to be highly liquid in order to cover your bills as they fall due and afford some luxury.
Your pension funds are good for helping you afford basic things in life like an ordinary meal and limited healthcare access. To live a fully satisfactory life in your retirement though, you will need to consider other alternative sources of income that will augment the pension earnings. The new sources of income should leave you with surplus income every month that you can use to improve the quality of your life beyond the bare minimum survival on basics. Listed below are a few of such alternative sources of income that will not require much physical effort but their returns can be surprisingly huge.
Freelance consulting
Having worked in your profession for more than 30 years, the amount of experience you have gathered so far is immense and you can turn your life long experience into profits. Before you retire, you will have created large networks within the industry that can provide you with quality referrals of clients who are willing and able to pay for your consulting services. You do not have to do the consulting work on a full time basis. All you need is to set aside specific days and time when you shall be working on your client deliverables in order to be systematic and you can run with your consulting business on a freelance basis.
Get Started
Claim up to $26,000 per W2 Employee
Billions of dollars in funding available
Funds are available to U.S. Businesses NOW
This is not a loan. These tax credits do not need to be repaid
The ERC Program is currently open, but has been amended in the past. We recommend you claim yours before anything changes.
Online trading of binary options
In this era when technology is advancing very fast, new investment opportunities are being developed that will enable you to make money on the move even as you travel around the world or from the comfort of your home upcountry. Online trading of binary options is such an investment opportunity that only requires you to have an online account with a genuine broker, internet connection and an internet connection device such as a phone or a computer. With the mentioned requirements in place, you can then start trading on binary options by predicting the price trends for underlying assets in the market. To increase your winning chances and book high returns consistently, you will need to identify the binary options strategy that works best for you to maximize your returns and stick by it when trading. Little prior knowledge is require in binary options trading since the online trading companies will provide you with training materials and demo accounts to polish your skills within a very short period of time.
Investing in start-ups
At your old age you do not want to get involved in the day to day management of businesses; but at the same time you might have a lot of business management experience that can be useful for small businesses that are starting up. You also have wide networks that the startups can tap into in order to grow their businesses much faster. Using these unique value adds that you have, you can invest in startups by purchasing preferred shares in them or giving them debt capital that will help them scale their ventures. In addition you can be sitting in their board of advisors to guide them in making strategic decisions as well as link them up with strategic partners to accelerate their growth.
In return, you will benefit from growth in your invested equity, but you will also be getting regular income from the startup in form of director's salary, annual dividends or interest payment if you invested in debt capital. Bearing in mind that you will be having minimal interaction with the day to day running of the business, the rewards here are more than the invested effort and resources.
Real estate investment
This is the most preferred investment option for many retirees with a substantial amount of savings due to the assured regular monthly rental income. Before investing in real estate though, you will need to get a qualified property manager who will be running with the day to day operations of ensuring the property is in perfect condition for the tenants and be the one to follow up with rent payments. Having secured a good property manager, you will then have the freedom to concentrate on your travelling or other engagements you may have and be receiving your monthly rental income directly into your bank account.
Other alternative ways to make money in your retirement include blogging and selling advertisement space on your blog to interested parties. You can also choose to write an e-book and sell it online or be a part-time research fellow in your area of expertise. Whatever option you choose to earn extra income in your retirement should however be aligned with your preferred retirement lifestyle and be suitable for your advanced age.