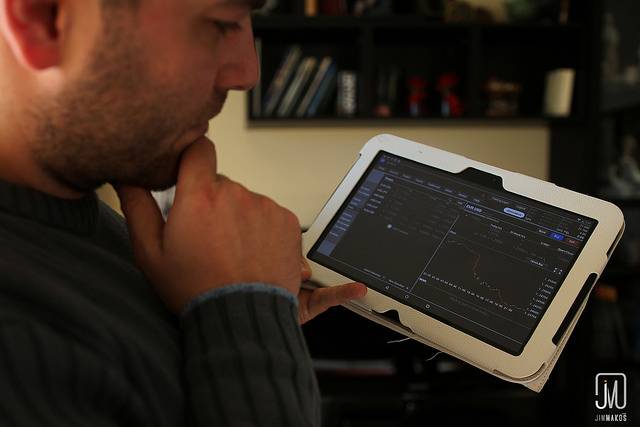 Trading software has multiple benefits that you get to reap when you decide to use one in your ventures. The first step that you ought to take in this journey is to choose a trading software that will cater to your needs. Some software is downloadable, while others can be launched directly from the browsers of your smartphone, laptop, or desktop. Trading software provides an array of info necessary for trading in stock markets. Additionally, you can access analysis regarding various financial elements, and this, in turn, makes it easier for you to trade on ventures that will bring in more money and avert loss.
It is paramount for you to know that there are different types of trading software in the market. Each one of them has been designed to meet specific needs, while others are comprehensive and provide numerous options to the user. Assess your needs to know which software will work best for you. Certain features ought to guide you on which software is the best for your type of trade. Some of the features that you must check include;
Trading – some people do not have the time to place trades on their own, and several software available in the market can handle this on their behalf. Market, limit, and other types of advanced orders are among those that trading software can handle on your behalf. Different varieties will allow for analysis providing necessary statistics on closed trade to help inform the next decision and keep you abreast of the emerging trends in the kind of business you are interested in.
Analysis – there are various types of analysis necessary in trading that software simplifies for you. The best trading software in the market ought to have interactive charting abilities, which make it easier for you to understand what is happening in the stock markets and the inclinations that the different shareholders are making.
Technical analysis is crucial in trading as it helps you decide on how best to proceed.  Another form of study that is vital is the fundamental analysis, which is needed since it grants you access to proprietary tools, which makes trading easier. Paper and programmatic trading are also among analytics that good trading software must provide.
You must be sure about the features you need before buying a trading software. Possession of hardware compatible with the software you are interested in is also paramount if you want to have a seamless experience. Rely on reviews from traders such as yourself to determine which software is the best. Also, you can consult a professional in this field to guide you on how to go about choosing the best trading software. Some of the factors that you must consider when picking a trading software include;
Transacting in the virtual world comes with an array of challenges, one of them being security. Trading software requires you to input vital information during registrations and in the course of using it as well. It is crucial to check if the one you want to use is secure or not. If you are unsure of how to confirm the security measures laid down by the developers, contact the customer care team with your queries regarding security to put your mind at ease.
Trading software must provide banking systems for depositing and withdrawing funds. It is vital to confirm is the software you want to use has cashier options that are available for you and permitted in your area of residence. Diversity is essential when it comes to deposit and withdrawal systems, as it gives you the flexibility to transact whenever you can and with tools that you already have.
When using trading software, you might experience challenges now and then, making it crucial to go with a developer whose support staff is on standby. You can test the responsiveness of the team by fronting a question. The time it takes for them to reply to your query will indicate their response duration. Also, you ought to gauge the professionalism in hoe the team handles your questions to determine if they will be of help in your time of need or not. It is advisable that you go for a provider who avails multiple communications channels available twenty-four hours a day all year round.
There are many trading platforms on the internet, and software developers choose those to work with. It is almost impossible to get a trading software that accommodates all the available platforms. It is necessary for you to check if the software you want to use is compatible with the platform you wish to use. Developers allow their software to work with an array of platforms; pick one that hosts multiple sites as it gives you a chance to try out other options whenever you want. The ease of use with the various platforms incorporated is also a crucial element to check out.
Over the years, the currency has evolved into the digital era allowing for a variety of the same into the market and in the trading realm as well. Currently, in some localities, it is possible for one to trade using digital types of money such as Bitcoin. Other than the new currency, you ought to confirm that the trading software you choose allows transactions in the currency readily available for you. If it does not, then it should allow you to convert from your local money to the one permissible in a given site.
The trading software you choose must be easy to use to enable you to run the account without any glitches. The cost of acquiring the same must also be within the confines of your budget and affordable to maintain for the long run. Before deciding on which software to pick, try out all the options available for you and check out the reviews section of their site to establish if their product is legitimate and secure or not.
Cryptocurrency has been making waves in the finance world as it becomes more popular every day. That is why it's very critical to get updated on the helpful strategies and tools for better investing and trading habits. There are many powerful trading bot softwares available on the market today but here are few recommendations to get you started with your crypto-trading journey:
TradeSanta – trade crypto like a pro with a powerful terminal, trading signals and bots using TradeSanta all-in-one platform.
CryptoHero – a cloud-based crypto trading bot software that can place trades 24/7 on crypto exchanges. CryptoHero trades off your crypto exchange account using API.
Cryptohopper –  Fast automated trading and and portfolio management for 100+ cryptocurrencies. Trade automatically with trading A.I. of Cryptohopper.