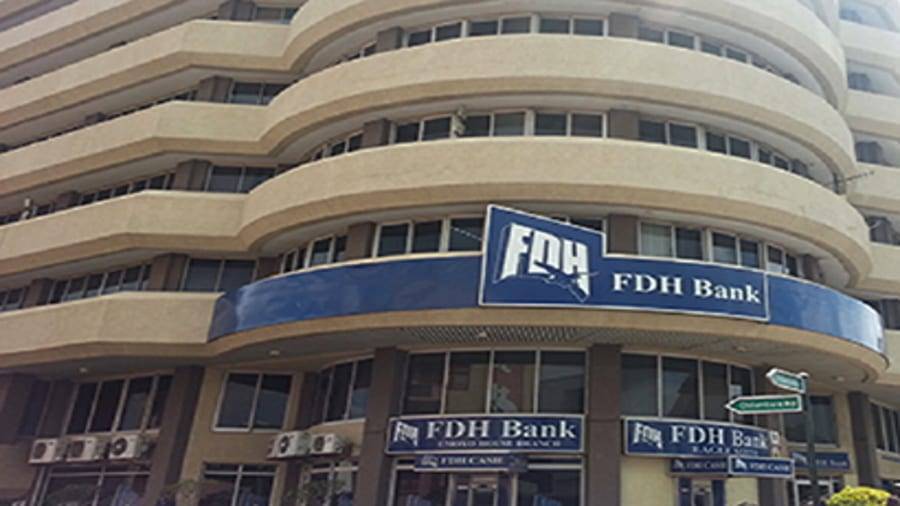 In December 2019, homegrown Malawian financial institution FDH Bank introduced FDH WhatsApp Banking. This groundbreaking digital banking platform brings convenience and simplicity to customers all over Malawi, enabling them to access banking services on the go via their mobile phone.
Speaking with Nyasa Times, Lorraine Lusinje, FDH Bank's Public Relations Officer, explained that the service will enable customers to access banking services and transact security and safely directly from WhatsApp chat. She explained that, as a champion of growth, FDH Bank recognises the value of technology in industry, fuelling financial inclusion and development, particularly in an age where apps like WhatsApp have become a basic tool for communication and business.
Ms Lusinji explained that by saving FDH's 0880849079 WhatsApp Banking line, then sending a 'Hi' prompt to the number, clients receive access to an interface similar to the FDH Mobile banking platform, enabling them to select and complete various transactions.
FDH WhatApp Banking provides a variety of different services, including bill payments, balance enquiries, money transfers, airtime purchases, and much more.
FDH Bank Products and Services
Get Started
Claim up to $26,000 per W2 Employee
Billions of dollars in funding available
Funds are available to U.S. Businesses NOW
This is not a loan. These tax credits do not need to be repaid
The ERC Program is currently open, but has been amended in the past. We recommend you claim yours before anything changes.
FDH Bank provides a variety of innovative banking solutions to support the individual needs of its personal and corporate customers.
Its Foreign Currency Denominated Accounts facilitate deposits made via telegraphic transfer, enabling non-exporter account holders to retain 100% of Forex receipts within their account to convert into cash as and when needed. As determined by current regulations, exporters can retain up to 60% of export proceeds. Both resident and non-resident customers are eligible to open Foreign Currency Denominated Accounts.
The FDH Diaspora Account is designed to support Malawians living overseas, enabling them to maintain a bank account in Malawi while living in another country. The account is open to both personal customers and businesses and can serve as collateral for domestic credit in line with the opening bank's policies.
FDH Personal Current Accounts offer a variety of flexible payment options, providing monthly and periodic bank statements, a cheque book, and borrowing facilities. Interest is applied on the last day of each month, with loan and overdraft facilities available upon application and account holders benefiting from a sweeping arrangement between accounts.
FDH Business Current Accounts provide banking facilities for commercial customers, with credit interest calculated on the minimum monthly balance and capitalised on the last day of each month. Account statements are sent out on a monthly basis depending on customer needs.
The FDH First Save Account is ideal for both urban and rural markets. Customers benefit from an attractive interest rate to save for a brighter future. With a minimum opening deposit of MK200, customers can open a First Save Account by presenting ID such as a Passport, National ID, or Employee ID; a letter from their employer; and proof of residence at their local FDH Bank branch. First Save Account holders benefit from a free ATM card to use at ATMs nationwide.
FDH Ordinary Personal Savings Accounts offer competitive interest rates which are capitalised monthly. Account holders can access their money at all times, as well as benefiting from monthly borrowing facilities against savings. Ordinary Personal Savings Account holders receive biannual statements, with interim statements available upon request. The minimum balance required to open an FDH Ordinary Personal Savings Account is MK1,000.
FDH Premium Savings Account holders benefit from an annual interest rate of 7%. No monthly bank charges apply. Account holders receive an ATM card.
FDH Bank prides itself on the quality of its services for personal and corporate clients, providing innovative banking solutions to customers across Malawi and beyond. Through groundbreaking digital banking services like FDH WhatsApp and FDH Mobile, this leading Malawian commercial bank hopes to create greater financial inclusion, bringing convenience and simplicity to FDH customers in all of their transactions.