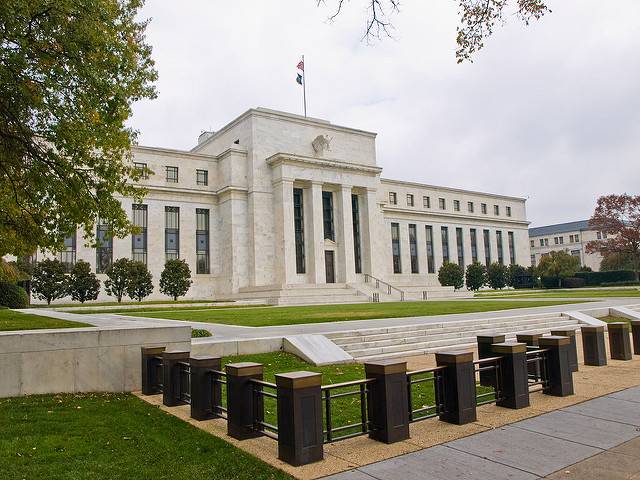 There's a general understanding among investors that 10-year Treasuries and 30-year fixed-rate mortgages are two sides of the same coin. Their rates pretty much move in lockstep.
Pretty much, but not entirely, and that has begun stir some curiosity.
"For the last 46 years," said Sean Becketti, Freddie Mac's chief economist, "the 30-year mortgage rate has been almost perfectly correlated with the yield on the 10-year Treasury, but not this year."
Speaking in mid-February, Becketti said "from Dec. 29, 2016, through today, the 30-year mortgage rate fell 17 basis points to this week's reading of 4.15 percent. In contrast, the 10-year Treasury yield began and ended the same period at 2.49 percent. While we expect mortgage rates to fall into line with Treasury yields shortly, this just may be a year full of surprises."
A look at Treasury and mortgage rates going back to 2000 shows they do tend to move in parallel much of the time.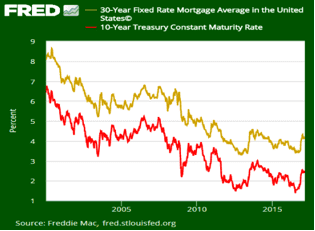 One of the signals investors watch when considering Treasuries is the Federal Reserve. If the Fed is pushing rates higher then the thinking is that Treasury rates will also move up. If rates go up then bond prices go down and vice versa.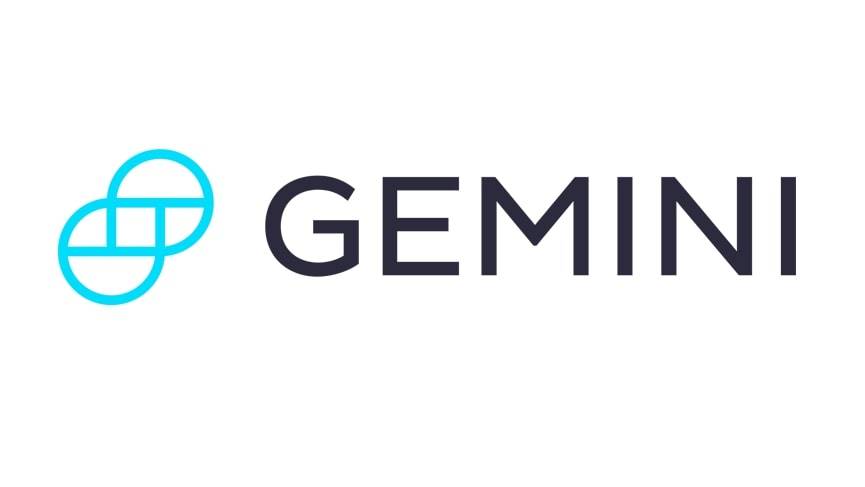 Get Started
Try Gemini Today! 123
The Gemini Exchange makes it simple to research crypto market, buy bitcoin and other cryptos plus earn Up to 8.05% APY!
But why the interest in the Treasuries vs. mortgages debate?
"When Treasury yields rise, so do interest rates," explains Kimberly Amadeo, writing at The Balance. "That's because investors who want a steady and safe return compare interest rates of all fixed-income products. These include Treasurie, certificates of deposit and money market funds. They also include home loans and corporate bonds. All bond yields are affected by Treasury yields since they compete for the same type of investor."
"In general," adds the New York Times, "movement of the Fed's rate does not have a large, direct impact on long-term mortgage rates. But when the Fed's rate goes up, banks find ways to pass their higher borrowing costs along to consumers."
In January Becketti told Attom Data Solution's Housing News Report that "the recent Treasury sell-off raises the possibility that the 40-year secular decline in mortgage rates may finally be at an end. If that turns out to be the case, originations will drop sharply, refinances will dry up, durations will extend, and home sales activity will grind lower."
If the tea leaves are correct then a rate increase by the Fed can be expected to lead to higher Treasury rates which in turn portend steeper mortgage costs and the dire results they can produce in the housing sector. At this point Standard & Poors expects three increases in the Federal Funds rate this year, each for .25 percent. This prediction is up from two increases made previously by S&P.
But could it be that the old presumptions are breaking down?
If we simplify the equation and cut out Treasuries altogether then what we're really saying is that mortgage rates respond to the worldwide supply and demand for capital. While the Fed may be able to engineer bank rates, it can only pressure home loan rates, and increasingly it can't do that so its ability to manipulate markets artificially is no longer seen as absolute.
The Fed vs Nonbanks
As an example, in December 2015 the Fed raised bank rates by .25 percent for the first time since 2006. The rate at that time for a prime, fixed-rate 30-year mortgages stood at 3.97 percent according to Freddie Mac and – of course – given the Fed action and the usual chain of events they should have gone higher. What actually happened? By July 7, 2016 the rate for the same mortgage had fallen to 3.41 percent.
"Not only did mortgage rates largely fall for months after the 2015 Fed rate hike," said Rick Sharga, executive vice president at Ten-X.com, the online real estate marketplace. "But in 2016 we had the lowest average annual mortgage rate on record according to Freddie Mac, just beating out 2012."
What to make of all of this?
First, mortgage rates may not rise as much as many expect in 2017.
Second, independent mortgage movements are a signal that the Fed's control of the economy has become less and less absolute. For example, nonbanks – which cannot borrow through the Fed – now dominate the mortgage marketplace. Banks have not been able to pass on their higher costs.
Third, if nonbanks can succeed without the Fed will we soon see traditional banks begin to rethink their basic strategies? To be more competitive will they borrow more from overseas sources which now have massive amounts of excess capital – and less through the Fed?
No doubt the Fed also wonders. After all, since when have the nation's largest banks been slow to break tradition in the search for additional profits?