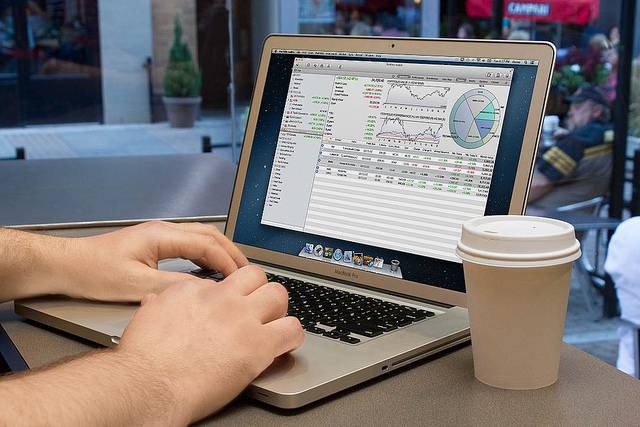 Many new and first-time investors spend countless hours wondering which form of investment for them. Should they trade forex, CFDs, spread bet or hold physical assets? This is a very valid question, with each form of trading holding its own unique challenges. To help you make a decision, we've put together this guide on CFDs and spread betting, where we'll cover the pros, cons and differences of each.
CFD Trading
Pros – Leverage and Volatility
CFDs provide high leveraged swings that high risk and short-term traders desire.
Pros – Go Long or Short
Trading either long or short is simple with CFDs, which makes it a good tool for hedging in a turbulent market.
Pros – Variety
CFD trading allows you to trade on numerous markets and up to thousands of assets. You can trade on products including currencies, shares, commodities, bonds and more. So your options are never limited.
Get Started
Claim up to $26,000 per W2 Employee
Billions of dollars in funding available
Funds are available to U.S. Businesses NOW
This is not a loan. These tax credits do not need to be repaid
The ERC Program is currently open, but has been amended in the past. We recommend you claim yours before anything changes.
Cons – Leveraged Losses
Although leverage is a positive for experienced traders looking to capitalise on short term price movements, it can be deadly for inexperienced traders. Losses can become very large rather quickly, and if you're trading on the margin, you need to be aware of this.
Cons – Costs and Charges
Many brokers will charge you for holding a CFD position overnight. As well as a cost on financing on the asset, many providers will also add their own percentage.
Spread Betting
Pros – Tax Free
If you spread bet in the UK, then you do not pay tax on any profits as they're classed as betting gains, meaning you don't pay stamp duty or capital gains tax.
Pros – Long or Short
Much like CFDs, you can go long or short on your spread bets.
Pros – Short Term
If you don't have much time to trade or do not want to hold a position for a long period, then spread betting could be advantageous. Due to market volatility, time periods start from a little as one minute.
Cons – Experience is Advised
Spread betting is usually targeted at experienced traders due to the associated risks.
Cons – Leverage
Much like with CFDs, leverage can be your friend and your enemy. Ensure that you know the risks before you trade on the margin. Particularly because you cannot offset any losses against capital gains and can lose more than your original investment. Some brokers offer a 'stop loss' tool to help with this.
To conclude, although they are similar, there are a range of positives and negatives to both CFD trading and spread betting, as well as some crucial difference. Ensure you do a thorough amount of research before you choose which is best for you.