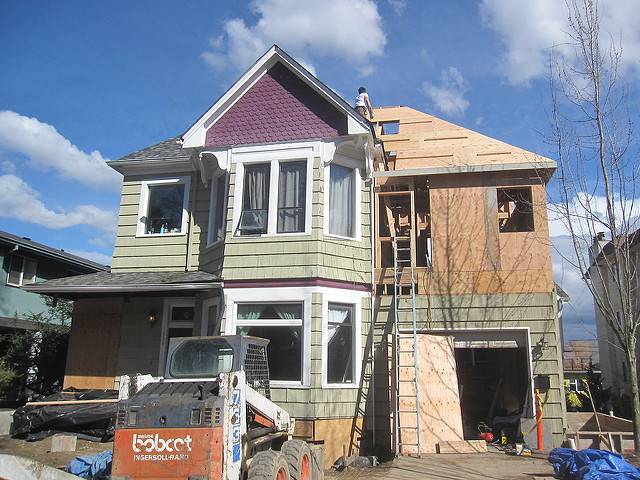 There are many different ways to invest your money and improve your financial well being. Modern technology has made access to investment tools easier than ever no matter if it's your bank or money market account the ability to engage with your investment activity and funds is easier than ever. However, investing is a broad term that can mean a lot of different things to a lot of different people.
When you talk about an investment it can be a money market account, high-interest savings, an IRA, real estate, and more. For many people investing in real estate remains a long-standing and popular way to invest your funds and turn a profit. An advantage real estate has over other methods of investment is its a real tangible object that is in a physical location making it something easier to conceptualize and personally manage.
Real estate is also flexible and can be something as simple as an apartment complex to high-end real estate in Monaco. As a financial investment real estate requires careful research before you buy any piece of property to see if it fits your investment profile. Here are some general advantages real estate offers as an investment and advice to see if real estate investing is right for you.
The Strengths Of Real Estate Investment
Get Started
Claim up to $26,000 per W2 Employee
Billions of dollars in funding available
Funds are available to U.S. Businesses NOW
This is not a loan. These tax credits do not need to be repaid
The ERC Program is currently open, but has been amended in the past. We recommend you claim yours before anything changes.
Stability: real estate, in general, is more stable than the stock market. The stock market represents multinational corporations that are worldwide and as such are easily affected by a variety of international events. While real estate can certainly be impacted by outside events but in most cases, these are more localized.
Return On Investment: when well maintained and managed real estate offers a consistent income flow. While real estate's earnings aren't as high as the stock market they are more predictable and easier to directly impact through direct involvement such as property improvement and hiring outside management companies.
A Growing Investment: many properties appreciate in value resulting in their listed value increasing over time. This means that money can also be made by selling the property if ownership becomes infeasible in the future.
Tax Savings: an investment is meant to make money and real estate investments can generate income by reducing costs via tax write-offs. These tax incentives include depreciation, interest incurred on mortgages, and more.
Real estate is a far more versatile investment than you may first assume. While rental properties are the first thing that comes to mind when you think of making money off of real estate there are several ways to make use of it as an investment opportunity.
As Rental Properties: the most well-known form of property investment renting out property has been an investment strategy for centuries. It allows a hands-on approach and several companies are willing to assist with management, maintenance, and repairs if needed.
Real Estate Limited Partnerships: not everyone can be a sole property owner as there are several barriers to entry such as capital and time. In a real estate limited partnership, you are a limited partner buying a share of a property portfolio which is managed by a larger company that serves as the primary partner and property manager. Income is made through distributions and later on when the property itself is sold.
Property Flipping: another popular form of real estate investing is flipping property. This type of investment is short term, not lasting more than a few months, and it tends to take two forms. The first type buys an undervalued property in an area with appreciating property values and flips it to turn a profit in response to market forces. The second type renovates the property, makes improvements, increases its value, and then sells it for a profit exceeding the upfront costs.
REITs (Real Estate Investment Trust): a REIT is traded on the stock market like any other stock and represents an investment in a property portfolio. REITs pay out dividends like other stocks and offer the unique opportunity to invest in properties that have a high barrier to entry such as malls, office buildings, other commercial properties, healthcare facilities, and others.
Final Thoughts
As the above information shows real estate investment is a sound strategy that should be a part of your investment strategy. It is a flexible investment that offers many ways to use your money and if traditional rental property management doesn't fit your goals there are several other options to consider. With proper research, your real estate investments can turn a stable predictable profit for many years.