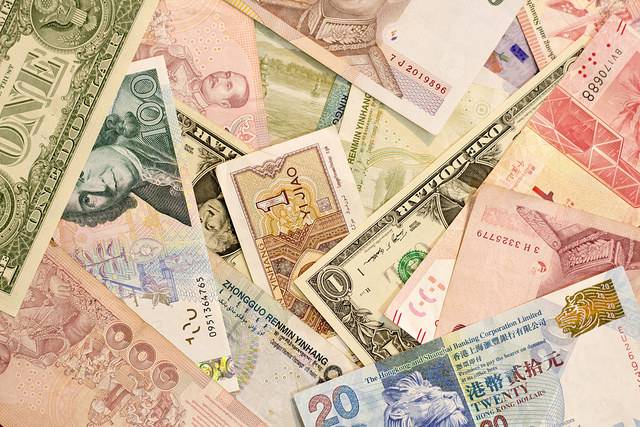 In the global financial markets there are many forms of investing. Some people prefer the passive forms of investing, which include investment vehicles such as bonds, mutual funds, real estate and long-term investment in stocks, among other instruments. However, there are those that prefer to take an active role in investing, which includes trading various forms of instruments such as currencies, commodity futures, and stocks.
Now, with investing, every investor looks at a variety of factors before picking up a security for a potential investment. One of the most important is liquidity. This is essential for active investors that look for all types of opportunities, including short-term investments. When it comes to liquidity, there is no better market than forex trading, which attracts more than $3 trillion worth of transactions on a daily basis.
Additionally, with forex trading, investors have the ability to profit on either direction of the price of the underlying security. Most people know this and that is probably why this market attracts so many transactions on a daily basis.
Additionally, this form of investing allows investors to take control of their investments from anywhere in the world, and at any time, as long as they are connected to the internet. The mobile shift and the introduction of smart devices, such as smartphones and tablets, has also made it possible to trade on the go via app-based platforms.
Making Forex a Viable Investment
Now, whenever you come across a broker's website there is always a disclaimer warning prospective investors of the risks associated with forex trading. One of the most notable phrases states, "Forex trading is not everyone".
This form of investing requires the use of various skills and strategies in order to stand a chance of making it a viable investment. The risk of loss is often high, especially when traders engage in margin trading.
Get Started
Claim up to $26,000 per W2 Employee
Billions of dollars in funding available
Funds are available to U.S. Businesses NOW
This is not a loan. These tax credits do not need to be repaid
The ERC Program is currently open, but has been amended in the past. We recommend you claim yours before anything changes.
Therefore, in order to make forex trading a viable investment vehicle, investors need to remain cautious, keep emotion out of the game, and most importantly remain careful in applying various trading strategies and techniques.
In order to do this it is important that investors identify their trading periods and methodologies upon which they base their trading decisions. This also helps them in determining the type of trader they wish to become (a day trader, a swing trader, or a position trader).
Now, after positioning yourself in terms of investment strategy the next step is to identify the currency pairs to trade in. This is crucial because investors are able to follow closely the developments affecting the chosen pairs. Most analysts advise choosing currency pairs you are more familiar with to lessen the task of analyzing before taking a position.
Others choose to focus on the majors only (EUR/USD, GBP/USD, EUR/GBP, and USD/JPY). With these, investors are assured of high levels of liquidity because they are the most popular currency pairs in the forex trading market.
Now, trading in forex allows investors to benefit from either side of the direction of the trend. Therefore, whether prices are falling or rising matters less to traders, as they are able to place their trades depending on their perceptions of the market.
This gives investors the ability to turn a loss-making investment into a profitable one, depending on their investment strategy. For instance, swing-traders time key reversal points to place their trades, while momentum/position investors try to ride on the strength of the prevailing trend.
A good case example for illustrating the two schools of forex investing would be analyzing the recent rally of the USD against major currencies. Some traders are optimistic that the rally will continue into the near future while others are keen on a key reversal point that could trigger a major pullback.
Therefore, these two types of traders are generally pursuing investing in forex from different perspectives. Nonetheless, both types could still be making massive profits because they are sticking to their investment philosophy. That is important when it comes to trading in forex.
Conclusion
Investing in forex is one of the easiest ways of making money, and the ability to trade online has enhanced penetration across the globe. However, for investors to pursue it as an investment vehicle it is paramount that they define their investment strategy clearly and identify specific currency pairs that they preferably know a lot about.
As an investor you are not looking to get into forex trading for the sake of the game but to make money. In order to stand the best chance of doing so you must keep risk levels in check and always stick to a carefully considered trading plan.