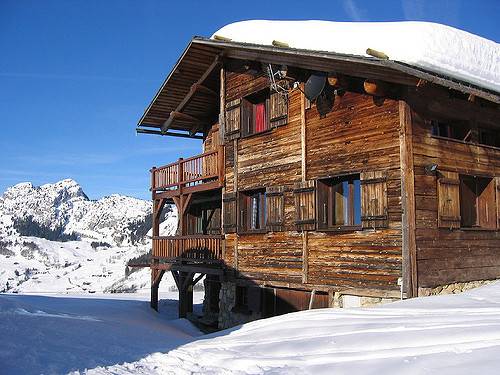 Ski homes in the French Alps remain attractive to British investors in 2016, thanks to ongoing investment in resorts, the availability of cheap euro mortgages and looser leaseback rules, which together are helping to counter any concerns about this year's Brexit vote.
Despite uncertainty about what Brexit could mean for British buyers in France and wider Europe, property pundits predict little change for UK buyers after leaving the EU. Buying costs are expected to remain the same in France and, thanks to the introduction in January 2015 of a single rate for EU and Non-EU members, taxation of income made from property rentals, such as ski chalets, and capital gain tax should not change.
Meanwhile, historically low European Central Bank Euribor rates, means France can continue to offer very attractive mortgages, including to foreign buyers. "UK citizens can get up to 85 per cent LTV mortgages, sometimes more, with extremely good interest rates – as low as 1.4 per cent fixed for 20 years from some lenders," said Julian Walker, director at Skiingproperty.co.uk.
One less welcome effect British buyers in the French Alps have felt since the Brexit vote is the fall in the value of Sterling, pushing up the cost in Pounds of all property in the Eurozone. However, as Mr Walker adds, exploiting France's low rates is one way of hedging against exposure to weak Sterling.
Get Started
Claim up to $26,000 per W2 Employee
Billions of dollars in funding available
Funds are available to U.S. Businesses NOW
This is not a loan. These tax credits do not need to be repaid
The ERC Program is currently open, but has been amended in the past. We recommend you claim yours before anything changes.
"Increasingly, clever cash buyers are taking advantage of France's cheap mortgage rates by opting for a small loan on their French ski home, which they can choose to pay off once the exchange rate swings back in their favour."
Encouraging for investors is the ongoing development of quality residences and facilities in the Alps. Among the most eye-catching new projects are the €36 million mini-resort, Mille8, in Les Arcs, and Courchevel's €63 million waterpark and spa, Aquamotion, which both opened last winter and have a large selection of desirable ski chalets for sale.
Elsewhere, less stringent rules governing how owners can use leaseback properties make this option more appealing for British owners. In the past, most typical leaseback schemes gave owners just three or four weeks' annual use of their property. But now, schemes are loosening up to allow owners in some residences up to 26 weeks' use.
A final selling point of the French Alps now is the new wave of developments that give skiers the chance to buy 'back-door entry' to the world's most famous ski areas – and make big savings in the process. For example, buying into Les Menuires will give you access to the whole of the Three Valleys ski area, or an apartment in Tignes-les-Brevières will unlock the slopes of Val d'Isère and Espace Killy area.