Fyn Review: Pros, Cons, and More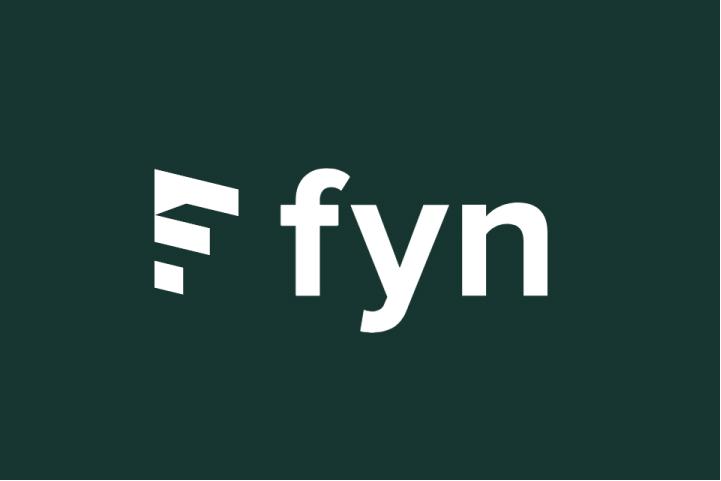 Fyn
Easy-to-use cryptocurrency tax software
Automatically adjusts to file the tax report
Supports major cryptocurrency exchanges
Pros:
Budget-friendly and cost-effective
Integration to tax reporting software TurboTax.
Responsive customer support
Cons:
No tax-loss harvesting tool
Doesn't support DeFi assets
No refund policy
Fyn Ratings and Reviews
Fyn (formerly BearTax) is an easy-to-use cryptocurrency tax platform enabling tax filing services for crypto traders. The crypto tax software is catered towards crypto traders and accountants to import crypto transactions, calculate gains and generate crypto tax forms in a few quick steps.
Available in 25 countries[1], 450 million transactions have been processed through over 45,000 connected wallets on the platform[2]. Fyn supports major exchanges, including Binance, Bittrex, Coinbase, Gemini, and more. Thanks to its intelligent matching algorithm, the platform also helps its users to identify transactions that aren't taxable.
The crypto tax software employs the most recent security measures to protect the privacy of its users' data, API, private keys, and transactions.
The main selling point for Fyn is its feature that automatically adjusts all the applicable rules once the crypto traders select their country to file the tax report. Fyn also stands out amongst its competitors by offering a B2C referral program with a 30% recurring commission.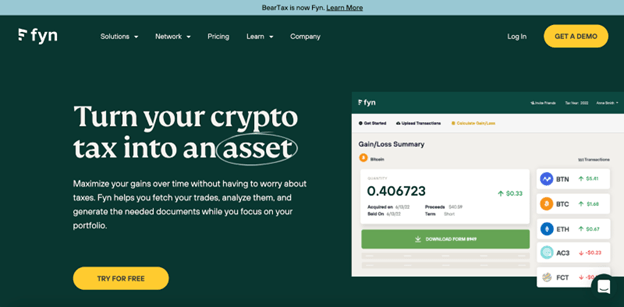 Highlights of Fyn
Budget-friendly and cost-effective:

Fyn is known as one of the most affordable crypto tax management solutions in the market. There is a free subscription plan with 20 transactions; the most expensive one for traders is $499/per year.

Easy to use:

Once the users log in

Fyn dashboard

, they can import their transactions and generate tax forms thanks to its straightforward design.

Integration:

The software integrates with cryptocurrency exchanges and tax reporting software such as TurboTax.

International:

Fyn is available internationally and supports users in the USA, Australia, Canada, Japan, and India.

Customer service:

The platform has responsive customer support that can also be reached through a chatbox within 10 minutes.
Risks of using Fyn
Limited features:

Fyn has limited features compared to its competitors in the market, including:

No tax-loss harvesting tool that enables users to ameliorate their taxes.

No money-saving tips.

Fyn doesn't support DeFi assets or margin trading.

The platform does not offer tax services for NFTs, unlike its competitors.

No crypto tracker that could function as a crypto asset portfolio.

No refund policy in case a user is not satisfied with the service.
Fyn Features
Focusing on crypto taxes for businesses and traders, Fyn helps cryptocurrency traders, CPAs, and Accounting Firms create tax forms easily, including;
Audit helper:

Offered in the free plan, users can review the gains and losses of their crypto assets for free.

Smart matching:

After importing the transaction data, Fyn allows users to review taxable events and automatically finds taxable transactions.

Merging various accounts:

Fyn allows users to import their trades from multiple accounts and see all their transactions in one place to generate tax forms.

FIFO and LIFO calculations:

Users can process their cryptocurrency trades using FIFO or LIFO based on the previous year's tax filing method. Thanks to this method, users pay what they owe without making a mistake.

Auto-generated tax reports:

Fyn generates IRS Form 8949 for its users so that they can send it to their accountants or upload it to a tax software like TurboTax.

Accountant CSV:

The crypto tax platform provides a comprehensive auditable CSV containing the information necessary to trace any taxable transaction in a specific tax year.

Affiliate program:

Fyn also offers a B2C

referral program

with a 30% recurring commission and a 5% super affiliate override. Top performers are invited to participate in Fyn's B2B Revenue Sharing Program with a 5-figure earning potential.
Fyn Pricing & Fees
Fyn allows its users to import transactions, calculate gain/loss, and view the summary of their gain/loss for free up to 20 transactions. The crypto tax software charges for downloading detailed CSVs for tax reporting or capital gains (8949) documents for over 20 transactions within three different plans: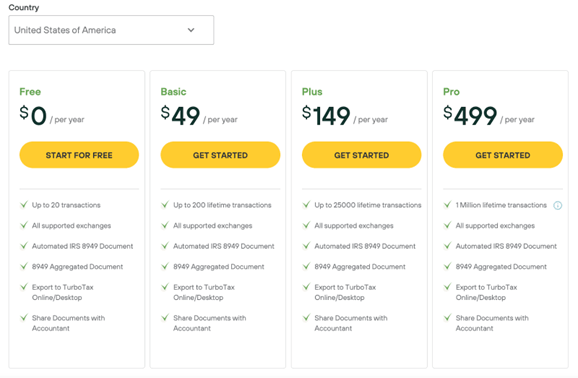 For its corporate customers, such as exchanges, wallets, hedge funds, and more, custom-made offers are available, and users can request a demo.
Fyn Company Background
Originally, Fyn was founded in 2018 as BearTax by Hiteshwar Vadlamudi, Pradyumna Doddala, and Vamshi Vangapally after Vamshi discovered the need for a source of truth for cost basis as an input to his taxes. The team started to raise funds to develop their crypto-first tax software. 
In 2021 Tela Andrews acquired a majority stake in BearTax, raising the company's pre-seed round and expanding the team. One year later, the Seattle-based startup raised a $3.2 million seed round led by Seattle VC firm Ascend[3]. 
In 2022, BearTax rebranded as Fyn to announce the next phase in their development toward the web3 tax world.
How does Fyn Work?
To start using Fyn, users must sign up by creating an account for free with their email addresses. Once they log in to the dashboard, users can follow these four steps to fulfill crypto tax forms:
Import their trades from multiple exchanges integrated directly via API or CSV.

Review their transactions to ensure the correct prices and start FIFO or LIFO methods to trigger the processing of transactions.

Export auto-generated tax documents.

Send their accountant or accounting firms all the documents and reports they generate.
Fyn Supported Crypto Exchanges
Fyn supports over 50 exchanges around the globe. Users can also use a generic CSV file to upload their trades for the exchanges that aren't listed on Fyn. These are just some of the many cryptocurrency exchanges Fyn integrates with:
Binance

Bittrex

Coinbase

Gemini

Kraken

Huobi

KuCoin

Okx
Fyn Supported Wallets
Fyn allows users to link their crypto wallets with the software's dashboard to import their crypto trades. The platform integrates with six wallets:
Edge

Exodus

Ledger

MetaMask

Mew

MyCrypto
Security: Is Fyn Safe & Secure?
Fyn uses OAuth or API keys one time to collect users' transactions from exchanges and wallets with read-only access. That means the software platform doesn't store users' access tokens or API keys in the company's database, which ensures users' data. Moreover, Fyn deletes the read-only data key immediately after data collection. 
On their website, Fyn uses a secure HTTP channel to transmit data and takes security measures such as encryption and pseudonymization. The platform collects personal and financial information about its users to provide the requested service ensuring all data remains confidential.
Customer Support: Contacts & How to Get Help
Fyn offers various customer support to solve users' problems. Users can reach Fyn via live chat by clicking the messaging icon on the company's website. Additionally, users can contact Fyn on the company's social media accounts, including Twitter, Telegram, or Facebook.
Users having questions and concerns can also reach out to Fyn by emailing  support@fynhq.com.
Moreover, the crypto tax software also addresses user concerns through its curated articles on the blog and FAQ page.
Who is Fyn Best For?
With its user-friendly dashboard, Fyn is suitable for beginner crypto traders filing their first crypto taxes, as well as high-frequency traders that are accustomed to filling crypto tax documentation. Integrating with over 50 cryptocurrency exchanges worldwide and multiple wallets, Fyn provides an easy-to-use crypto tax platform by automating the IRS 8949 document within minutes. 
The option for exporting tax documents to other tax software, such as TurboTax, and sharing them with accountants make Fyn one of the most used platforms. 
Fyn is suitable for traders and businesses who prioritize safety in the crypto industry, as it provides a secure platform that keeps the users' data safe. 
Fyn also differentiates itself from its competitors with affordable pricing, even for 1 million lifetime transactions.