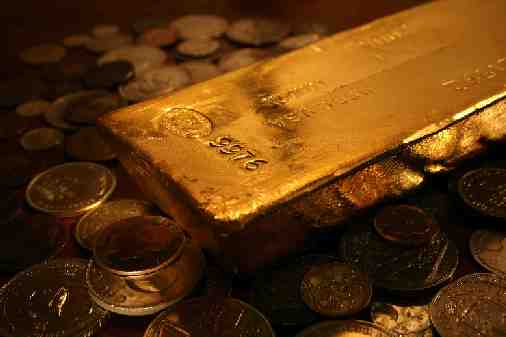 When choosing an investment, most people want something that will hold its value over time. Whether that's stocks, bonds, or something else isn't always relevant. In fact, as you're well aware, diversification is a good thing. If your entire portfolio is based on one or two investment niches, then you're financial future could be teetering on elements that are totally out of your control. It might be time to invest in something that will stabilize your accounts.
What about gems and precious metals? There's a reason that our monetary supply was originally intended to be backed by gold and silver. (You've certainly heard the phrase "the gold standard.") Precious metals represent strong investments and are perfect for diversifying portfolios that are otherwise heavy in stocks.
Understanding Precious Metals and Gems
When analyzed through the context of investing, precious metals are classified as gold, silver, platinum, and palladium. While you'll hear some people talk about other metals in this category, the vast majority of investments are made in these four areas (and primarily gold and silver).
"Apart from most all other elements, the 'precious metals,' like gold, silver and, to a much lesser degree, platinum, are the most common hard asset investment options given their historical use as currency by nations," The National Underwriter Company explains. "Thus, these metals are highly sought after materials as stores of wealth that historically have held value over time against other forms of investments, and especially as compared to the value of paper currencies."
Get Started
Claim up to $26,000 per W2 Employee
Billions of dollars in funding available
Funds are available to U.S. Businesses NOW
This is not a loan. These tax credits do not need to be repaid
The ERC Program is currently open, but has been amended in the past. We recommend you claim yours before anything changes.
A gemstone is the name given to a naturally occurring mineral, rock, or organic material that has been cut and polished and made into a piece of jewelry. There are lots of different types of gemstones, but diamonds are obviously the most prized and valued.
"One of the most important things for people when considering gemstones is the value and price for them but like in many industries, the laws of supply and demand are very much in place," Eternal Tools notes. "This means that rare gems will carry a higher price tag."
Rarity is an important concept and one that investors have to understand before getting too heavily involved. It's what makes vintage jewelry, for example, more valuable than brand new pieces that are mass-produced.
Why Invest in Precious Metals and Gems?
If you've never had any involvement with precious metals and gems, you may be asking yourself, "Why now?" Well, there are numerous reasons for adding these long-term investment options to your portfolio. Take a look at a few:
One of the benefits of owning precious metals is that they essentially hedge against economic downturns. When people lose faith in paper currencies and other assets, gold and silver typically retain value.
Precious metals and gems have intrinsic value, unlike the dollar (or any paper currency, for that matter). Thus, you never have to worry about a precious metal investment becoming worthless. It'll always have a use or application, even if economies begin collapsing.
Precious metals are actually fairly liquid. Whereas a real estate investment or equity stake in a business takes lots of time and effort to sell, gold, silver, and gems can usually be sold in a matter of hours.
These are just some of the reasons to invest. Do your research and see how an investment in precious metals and gems could bolster your portfolio.
Stable, Long-Term Value
You aren't going to get rich quick investing in gems and precious metals – that's not the objective. However, value is essentially guaranteed to increase over time. It's something nice to have in your portfolio when other investments tend to be highly volatile. If you've never considered this sort of investment before, now's the time.