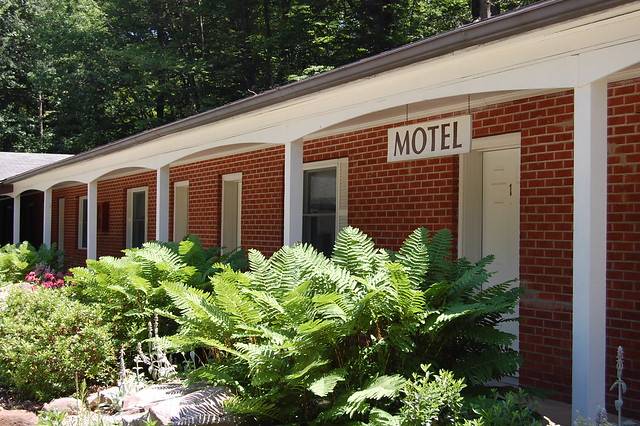 Owning a motel may be hard work, but when adequately run, this is a profitable business venture that can bring attractive financial rewards. According to recent statistics, there are more than 100,000 motels across the United States, and the figure keeps growing. The motel industry in the United States has experienced strong growth over the past few years, reaching total revenues of over $200bn in the first half of 2019 alone.
In view of these positive trends, many motel owners who have been in this business for a while are selling their motel. If you are a motel owner and are considering this option too, you may feel overwhelmed about the process. In this article we offer useful advice to help you get the best deal when selling your motel.
Boost the property's visual appeal
When it comes to buying and selling property, first impressions matter a great deal, so you'll want to make sure that everything looks and works as it should. There should be no eyesores, red flags, or anything that detracts from the overall value of the property, as potential buyers may be put off by the prospect of doing renovations.
Do this strategically. As a motel owner, you know your property inside out, so you should capitalize on this by accentuating the things about your motel that are better than others. Is it privacy, design, quality details, location? No property is perfect, but you can make it more attractive to buyers by drawing attention to the positives. Start with the basics (plumbing, safety) and then move on too little cosmetic changes that add curb appeal to the property.
Get the paperwork in order
Get Started
Claim up to $26,000 per W2 Employee
Billions of dollars in funding available
Funds are available to U.S. Businesses NOW
This is not a loan. These tax credits do not need to be repaid
The ERC Program is currently open, but has been amended in the past. We recommend you claim yours before anything changes.
Getting your motel in shape involves more than just giving it a cosmetic makeover. To increase your chances of getting a good deal, you need to make sure your property is in good financial and legal shape. This means you'll need to think like a buyer and anticipate what they'll want to see and know. Get all your paperwork in order before you list it for sale, since nobody wants to acquire a property that may become a burden. Some of the most important things include:
Ensure the motel has passed all relevant inspections, and keep written proof of regulation compliance handy.
Get your end-of-year accounts done and be ready to discuss them with buyers. Tax returns should also be readily available, going at least three years back.
Have key figures ready: these include occupancy rates, per room yield rates, and revenues.
Do a self-assessment to find out if your property would be able to withstand due diligence.
Create a list of all the improvements made on the property and of how they've been beneficial. This can include anything from social media advertising campaigns to landscaping work.
Get the right price
You've worked hard at getting your motel business up and running, so you'll want to make sure you get a fair price for its sale. To achieve this, you'll need to do some independent research and commission a property valuation.
Pricing is one of the biggest challenges you're likely to face, and both overcharging and undercharging are common mistakes. As a general rule of thumb, try to price your motel between 2.5 to 4 times the annual revenues it generates, after all expenses have been deducted.
Choosing an advertising platform
Generally speaking, the more exposure you give to your property, the higher the chances of selling it will be, as long as you advertise in the right places. To maximize the reach of your advertising and find the right buyer, you'll need to do some research and find out which channels are the most popular in your local area and among the type of buyer you'd like to attract. This could mean using business listing services, online advertising (including social media), or local newspapers.
Work with a professional
As a motel proprietor, you are probably used to getting most of the work done by yourself, and you may be tempted to do the same when it comes to selling the property. However, it may be useful (as well as more efficient and time-saving) to get the help of a professional during the sale process. You could hire a realtor or agency with local expertise.
Alternatively, you may also want to consider working with a motel broker, as they have the contacts and in-depth knowledge of this industry sector. Brokers can also help with vetting and qualifying interested parties to ensure the sale goes smoothly and there aren't any last-minute surprises.
The bottom line is that if you want to sell your motel quickly, you'll have to boost the appeal and profitability of the property and make sure it's ready for buyers to hit the ground running. Follow the suggestions listed above and you'll be on your way to making the process smoother.
Author Bio
Bruce Hakutizwi is the USA and International Accounts Director for BusinessesForSale.com, the world's largest online marketplace for buying and selling small and medium size businesses.