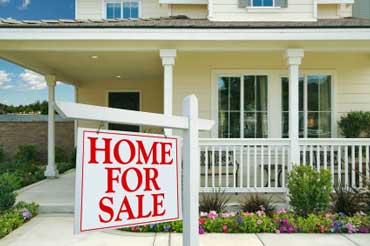 Are you on the fence about paying for a professional appraisal? After all, it's typically the buyer's responsibility, not the sellers, right?
Technically, it's the buyer's responsibility to hire a home appraisal. However, there are a few downfalls to waiting for a future buyer to do so. For example, home appraisals aren't always completely objective, and it's easy to lean towards the opinion of the people paying you.
However, regardless of objectivity, there are a handful of important benefits of paying for a professional home appraisal as the seller. Keep reading to learn what they are.
The Benefits of Getting a Professional Appraisal on Your Home
Most home appraisers are legitimate professionals who take their job seriously and carry it out with the utmost professionalism. However, there are those who can become somewhat biased on a number of factors.
Appraisers can be subjectively biased based on who's paying them or even how good or bad of a day they're having. If you want to know "how much is my house worth" from an unbiased source, it's best to hire the appraiser yourself.
But that's not the only benefit.
Get Started
Claim up to $26,000 per W2 Employee
Billions of dollars in funding available
Funds are available to U.S. Businesses NOW
This is not a loan. These tax credits do not need to be repaid
The ERC Program is currently open, but has been amended in the past. We recommend you claim yours before anything changes.
Avoid Unpleasant Surprises
As the home seller, opting to pay for a professional appraisal instead of waiting for potential buyers will help you to avoid any nasty surprises.
For example, if you're asking $250,000 for your home but the appraisal comes back with a market value of $235,000, that's important information to have. Whether you didn't take the housing market, your location, or damages to your home into consideration, knowing the real value of your home is imperative for a smooth negotiation. Otherwise, it may come off as the buyers trying to pull one over on you, which could lead to hostile negotiations or the fall-through of the sale.
Alternatively, a professional appraisal may put the value of your house much higher than you anticipated. It could end up making you substantially more off the sale of your house. A buyer-hired appraiser will rarely tell their client they need to pay more for a house.
A Hat-Tip to Potential Buyers
Many buyers will see a seller-paid professional appraisal as a kindness. It saves them money and time hiring their own. However, be warned that some buyers will still insist on hiring their own appraisal.
The key is to make sure you have documentation and a receipt of the appraisal which shows the date and results of the inspection. Most buyers will see this as a tipping of the hat to them from the seller.
Save Time for the Future
Finally, paying for a professional appraisal yourself will save you weeks if not months in the long run. Very often, appraisals are scheduled out weeks in advance. Therefore, for every buyer who wants to put an offer on your house, you could be waiting two to three weeks.
It may not seem like much, but if one or two buyers fall through (which isn't uncommon), you could be looking at months worth of waiting times.
Be Proactive
One of the best tips for selling a home quickly and getting the most value for it is being proactive. The more you can take care of and anticipate as the seller, the smoother the entire process will be, including having a professional appraisal yourself.