Social media is playing a larger and larger role in business marketing and small-business owners should know a few of the tricks that will make their customers click more when visiting their social media Web pages. "Likes" and "retweets" are how messages get a wider audience, but the content needs to be attractive. Social media gurus say there are a handful of surefire ways that get people to click that include expressing thanks, asking for action, listening to followers and responding, and sharing the credit when good news comes along. For more on this continue reading the following article from TheStreet.
For small-business owners, it may seem like the battle is won once consumers know your name and understand your product — but often the bigger challenge lies in inspiring consumers to interact with your brand.
Social media has proved a useful tool for conveying a company's voice and power, but it's not always easy knowing what to say. While it would be wonderful if every status update motivated customers to offer feedback and make purchases, experts say it's all in the words you deliver. We've got a list of the top eight words and phrases that can inspire brand confidence and whisk your valuable followers from "likes" and "retweets" to point of purchase.
1.) Let people know you are "thankful."
"I have found that saying I am 'thankful' or noting gratitude for an opportunity, new client win, or a company milestone, I get more engagement," says Jennefer Witter, founder and CEO of PR firm the Boreland Group.
"I feel that people appreciate it when you note — gently — that you recognize and appreciate when things go your way. Of course, it has to be in the appropriate context and you can't go overboard, or you'll seem inauthentic. Whatever you say has to be sincere — phoniness is spotted a mile away," Witter says.
2.) Share the credit.
"I always make a point to acknowledge my staff. I often use adjectives like 'wonderful' or 'fabulous' but in a way that there is no artifice to it," Witter says. "My Facebook (FB) friends know I am being sincere."
Witter says that people grow to respect a company when they see that credit is shared. Also, it showcases the quality work your company offers.
"It can be an attractive lure to potential clients and acts as a reinforcement to current clients that they are being serviced by the best in the industry," she says.
3.) Ask for action.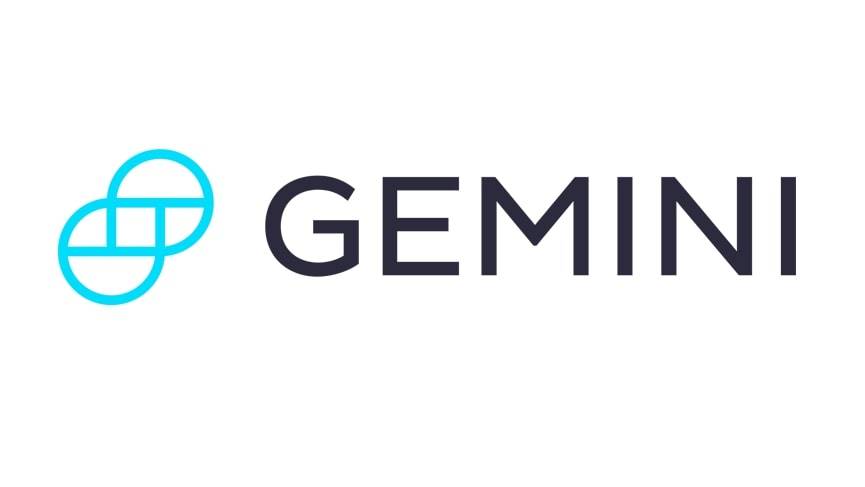 Get Started
Try Gemini Today! 123
The Gemini Exchange makes it simple to research crypto market, buy bitcoin and other cryptos plus earn Up to 8.05% APY!
A call to action, especially at the beginning of a post, tends to promote participation and clickthrough with the brand, as it is asking people to conduct an action directly, says Jennifer Hyla, the director of SEO for Performics, a global performance marketing agency.
"A very straightforward and simple request is best," she says.
Phrases such as "Check us out for more details," or "Visit us to learn more," manage to ask for action without demanding attention.
4.) Topical keywords
What's going on in the news? Monitor trending topics on Twitter and use them as keywords in Facebook posts, Hyla says.
"You can create social content around high-trending keywords that are relevant, which allows brands to target people specifically interested in a keyword or product," she says.
When possible, converge your "call to action" blast with your topical keywords. For example, a hair product company could take advantage of the popularity of a TV show such as Dancing With The Stars:
"Which dance team needs better hair product? Vote now #dwts," Hyla suggests. A tweet like this would have the most impact during TV viewing hours.
5.) Listen to your followers — and surprise them by responding.
"The most powerful posts make people feel appreciated and heard by their favorite brand," Hyla says. "It's a guaranteed reaction if someone is interested in watching a new horror movie and Redbox (CSTR) hears it, tweets to them: "Have u seen #Saw7? Find it and more #horror at Redbox."
This type of interaction is known as "one-to-one," and will be seen by other followers who will feel "heard" by proxy, which improves brand loyalty and engagement with the topic, she says.
6.) "You asked, we listened."
"This is a phrase that immediately lets fans know you're listening to what's important to your customers and stakeholder," says Huma Gruaz, president and CEO of Alpaytac Marketing Communications.
It's best to use a phrase such as this when sharing lifestyle content or a new product announcement that was inspired by a consumer-articulated need, she says.
"This would be great if fans were asking for a certain recipe and your brand finds one to share," she says. "Fans will feel that your brand values their feedback and has their best interest in mind."
7.) "RT if you agree."
When fans see a call to re-tweet something, it inspires them to click through to read the coverage and broadcast their support publicly.
"When multiple people take action it strengthens the credibility of the product," Gruaz says. "People will think your brand values its vocal followers and likes to hear their opinions."
8.) "Comment if …" and "like this if …"
"'The "comment if" phrase grabs users' attention and will encourage people to comment on a blog post or Facebook post if the story relates to them," says Romey Louangvilay, social media community director for Group FMG.
Once comments begin to stack up on a post, fans and followers will feel a sense of community with the brand. The same holds true for the term "like this if," he says.
"They are both great ways to drive participation."
This article was republished with permission from TheStreet.