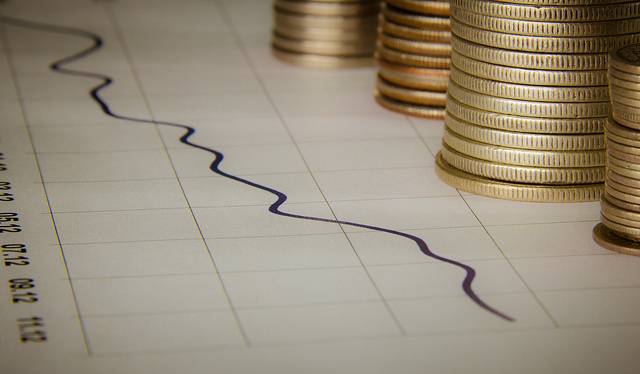 So far so good for gold investor in 2016, with a sparkling revival of fortunes in the price since the start of the year.
If you want the lowdown on gold price movements, Money Morning has it, and no doubt you may well be wondering what is driving the big rally and what the outlook for gold might be for the rest of the year and beyond.
Clawing back the losses
Historical trends often see gold losing some its shine with investors when stock markets are soaring and recovering its attractiveness as a safe-haven when economic sentiment and markets take a downturn.
Gold prices have certainly suffered in the last few years, but as certain events like a slowdown in China's economy have left their mark on numerous stocks, it may well have been just one of the reasons behind a sustained rally in gold prices, which has seen prices rise by about 17% in 2016 from where it was in 2015.
Aside from the fact that gold has become one of the best performing investments in 2016, there has also been revival and surge in a number of gold mining stocks, some of which have posted gains of almost 80% in some cases.
Gold is often perceived as a long-term hold by a number of investors, so the opportunity to claw back some of the paper losses they might have been nursing is clearly welcome, the question is, how much further has the rally got to go?
Get Started
Claim up to $26,000 per W2 Employee
Billions of dollars in funding available
Funds are available to U.S. Businesses NOW
This is not a loan. These tax credits do not need to be repaid
The ERC Program is currently open, but has been amended in the past. We recommend you claim yours before anything changes.
There has been an air of pessimism surround many commodities markets in recent times and nothing highlights how commodity prices have suffered more than what has happen to oil prices, which are at their lowest point for over a decade.
This may well have prompted some investors to view all commodities more negatively and when you look at data for these markets, you could easily draw the conclusion that plunging oil prices helped to pull the price of other commodities like gold, down with it.
The fundamental point about gold in particular is that it has always enjoyed a safe-haven status with investors, meaning that despite the fact that commodities in general have suffered, gold has to a certain extent displayed that this is still the case, as it is one commodity that has shown resiliency and rebounded more than others.
Interest rate policies
We have enjoyed a sustained period of low-interest rates and central bank policies still continue to favor low rates as a way of trying to stimulate growth and avoid a rebound into recessionary times.
Again, if you know your financial history, you may well be aware that gold has an inverse relationship with interest rates that has continued and played out for many years.
The bottom line is that gold prices have often demonstrated an ability to climb in value when real interest rates (adjusted for inflation) have fallen. The reason for this behavior pattern is arguably fairly straightforward, as in a negative or low interest rate environment, investors are basically paying money to store their money with a bank, whereas gold offers them an alternative storage facility, with a potential for growth.
While the various banks like the Bank of Japan, European Central Bank and the Fed continue to remain agreeable to a continuing policy of low interest rates, there is every chance that gold will continue to shine, if history is anything to go by.
Physical gold or stock?
There is a fundamental difference between investing in a physical asset like gold or investing in it by way of buying stocks in companies that mine it.
Physical gold and gold mining stocks are naturally entwined to a certain extent of course, but with the growth of Gold ETF's as a way of investing in precious metal, it is definitely important to understand the difference.
If you are buying the stock in a gold mining company, you are directly investing in their fortunes and not the price of physical gold. If you invest in a gold ETF, this can give you exposure to trust that combine holding physical gold as well as investing in miners.
If you are looking for an inflation hedge, physical gold arguably still holds the aces, especially if you are looking for diversification in your portfolio, and you could argue that gold mining stocks have risen on the back of a recovery in the value of physical gold itself.
Understanding some of the reasons behind the rally could help you decide how and when you might want to join the party, if you think the outlook is still as shiny as the precious metal itself.