The price of gold sank $50.60 per ounce to $1,678.60 for December delivery on news of the Congressional super committee's failure to agree on how to balance the U.S. budget. Spain's borrowing costs jumped 6.5%, putting more pressure on gold as the euro slipped against the dollar. Silver is also down on the news of U.S. and Eurozone financial woes as investors trade gold for cash in an increasingly volatile market. Some are even speculating that ratings agencies may yet again downgrade the U.S. credit rating due to policy failures, and while the first downgrade saw gold jump the news may not be so good the second time around. For more on this continue reading the following article from TheStreet.
Gold prices were slaughtered Monday as investors fled to cash as the congressional super committee failed to deliver and deflation fears jumped to the foreground.
Gold for December delivery plummeted $50.60 to close at $1,678.60 an ounce at the Comex division of the New York Mercantile Exchange. The gold price has traded as high as $1,727.40 and as low as $1,670.50 an ounce while the spot price was sinking $42, according to Kitco's gold index.
Silver prices dropped $1.30 to settle at $31.11 an ounce while the U.S. dollar index was up 0.31% at $78.26.
Gold prices were in free fall Monday as budget talks in the U.S. broke down and as borrowing costs for Spain soared. A new conservative government led by prime minister Mariano Rajoy wasn't helping alleviate Spain's 10-year borrowing costs, which were climbing more than 6.5%. The euro was falling against the dollar, which was pressuring gold.
"We are almost seeing too many negatives at once," says George Gero, senior vice president at RBC Capital Markets. "After the dust settles, we may see bargain-hunters once again as basics have-not changed."
Gold plummeted past the key support level of $1,680 with options expiring on Tuesday, which can trigger a lot of rebalancing and more volatility.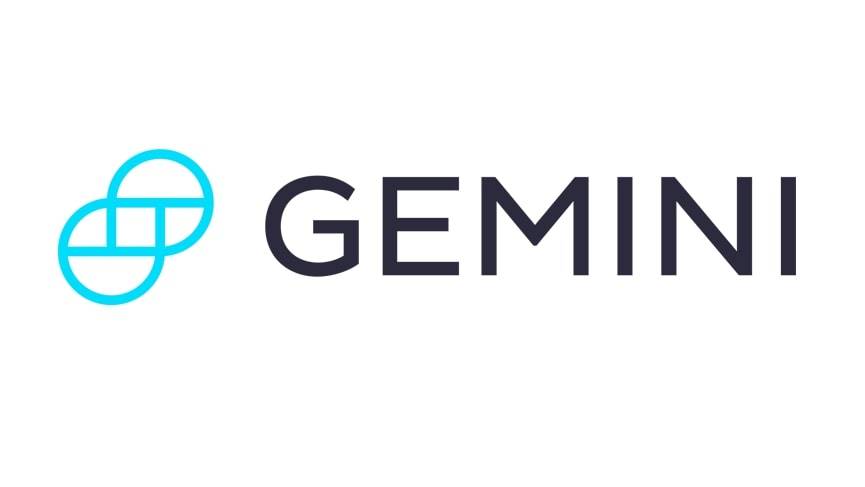 Get Started
Try Gemini Today! 123
The Gemini Exchange makes it simple to research crypto market, buy bitcoin and other cryptos plus earn Up to 8.05% APY!
"It looks like the $1,680 area is the biggest open interest," said Stephen Eubanks, director of institutional sales trading at Mr TopStep. "I don't think that there is any time where you can say it won't be volatile … you need a seat belt to trade this stuff."
The gold ETF, SPDR Gold Shares(GLD), however, actually added 4 tons on Friday, which signals that a lot of the downward pressure on gold could be coming from the futures market.
Further complicating matters for gold is that the U.S. super committee, charged with slashing $1.2 trillion from the deficit over the next 10 years, most likely has failed. The Dow Jones Industrial Average is down more than 200 points, and investors are dumping gold for cash and fleeing to the perceived safety of the U.S. dollar.
There are worries that a failure to reach an agreement might open the door for another downgrade of the U.S.' credit rating, as Standard & Poor's cited dysfunction in Washington as a main reason for its negative outlook. During the week after the S&P issued its downgrade in the beginning of August, gold rallied almost 5% on safe-haven buying, but for now the need for cash is winning out.
"It's viewed as a safe haven as a dollar-denominated asset," said Eubanks, "but it doesn't mean it can't go down." Eubanks said there are a lot of investors and traders in the market looking for an upside move, which means they might be the first to bail out when prices tank.
Jim Cramer, on the flip side, wrote that now is the time to stay long gold and to be buying. "Yes, it is true that a severe recession in Europe is bad for gold, but we had one here and how did gold do? It went up, not down."
Investors dumping gold for cash is signaling that deflation is more a concern than inflation, that the European Central Bank won't be the lender of last resort, that Europe will slip into a recession, that automatic deficit cuts in the U.S. along with the expiration of the payroll tax cut and unemployment benefits will also trigger a recession.
Societe Generale wrote that losing stimulus could shave 1 to 1.5 full percentage points off of growth in 2012 and that automatic spending cuts could reduce growth by half of a full percentage point in 2013.
With dismal growth forecasts, gold is less attractive to own. However, David Morgan, founder of Silver-Investor.com, said he sees a rally starting in the first quarter of 2012 as inflation winds up trumping deflation.
"I am pretty convinced that this is going to be an inflationary bailout and that we are going to have to get back into the market in all sectors," Morgan said.
In the meantime, he is bullish on gold unless prices break below the $1,550 level and thinks that gold will find some meaningful buying in the $1,600 area as gold bulls buy at "discount" prices.
Gold mining stocks were lower Monday. Barrick Gold(ABX) was sinking 1.95% to $47.89 while Newmont Mining(NEM) was down 0.60% at $65.07. Other gold stocks, Goldcorp(GG) and Randgold Resources(GOLD), were trading lower at $49.46 and $106.49, respectively.
This article was republished with permission from TheStreet.