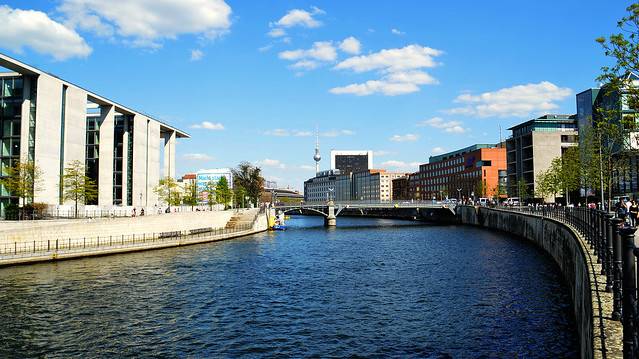 As one of the most important and influential capital cities in the world, there are many reasons why real estate investors should pay attention to Berlin's property market. To give you an idea about available rental inventory in the market, you can visit sites like this one that help you find your apartment in Berlin. Once you have a good feel for what's out there already, and what type of apartments tenants are interesting in, you're ready to start really evaluating the market. Here are a few high level reasons for why Berlin is an attractive investment market.
The City's Rental Culture
People in Berlin tend to be keener to rent a place than to own one. Research suggests that ownership in the city is at 16 percent, which is substantially lower compared to London or Germany as a whole, which are rated at 50 percent and 45 percent, respectively. Those who are looking to invest in the real-estate market in Berlin won't have a shortage of potential tenants. On average there are 33 viewings for each rental property that is put up in the market.
Rent Prices on the Rise
What makes Berlin very interesting to many real-estate investors, locally and abroad, is how its rent costs are steadily increasing, while still being one of the cheapest in Europe.
Get Started
Claim up to $26,000 per W2 Employee
Billions of dollars in funding available
Funds are available to U.S. Businesses NOW
This is not a loan. These tax credits do not need to be repaid
The ERC Program is currently open, but has been amended in the past. We recommend you claim yours before anything changes.
Recent studies show that a one-bedroom apartment alone can earn you at least EUR1,000. That represents an increase of 103% over the past decade.
Improvements in Lifestyle
Berlin has been ranked extremely high in lifestyle compared to other cities in the European Union. This has led to significant growth in the city's population, which was 60,000 in 2016, and although it has dropped to 42,000 in 2017, it continues to grow at a nice pace.
Even more important is that this growth in its population consists mostly of individuals who are below the age of 30 – this makes the growth even more significant when it comes to investing in real estate.
Economic Growth
While Berlin has lagged behind other major EU cities for many years in terms of economic growth, the city is on a new trajectory. With its growing young population & global appeal, more companies are being attracted to the city. This has lead to lower unemployment, and solid economic growth.
These reasons alone should be compelling for investors to consider investing their money in the city's real estate market. Not only does it open up opportunities, but it also gives them the chance to experience a culture that is beyond its past, but also progressively thrusting itself to the future.