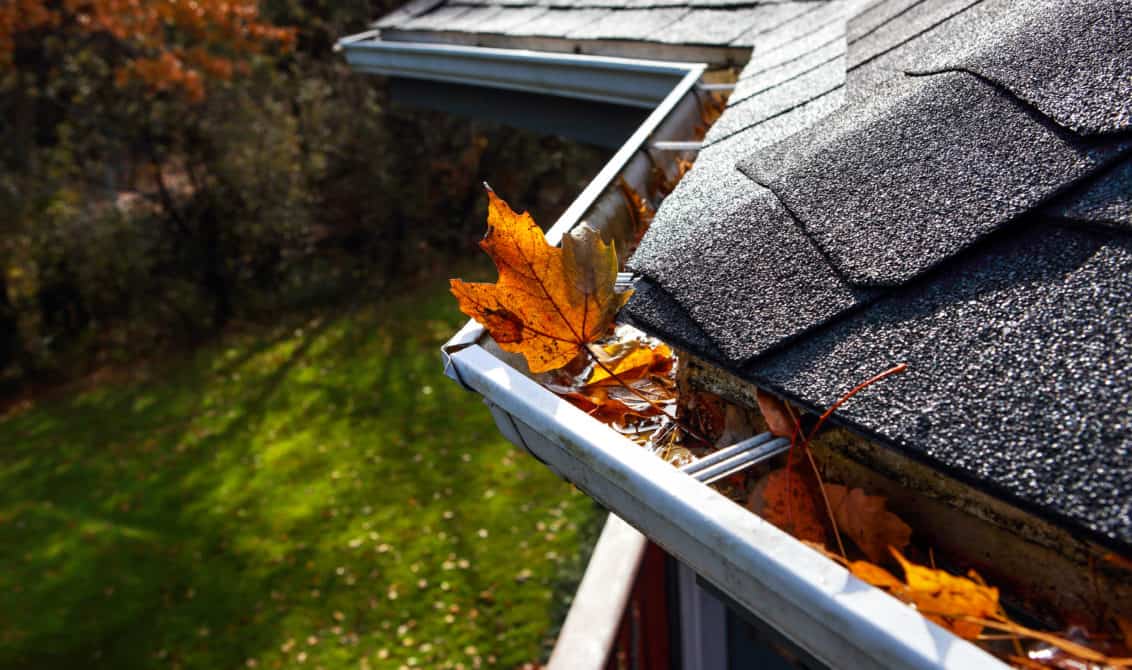 Gutters are often the most ignored parts of a rental house. Although they have simple designs, they help protect your property from any serious damage caused by water. Thus, with this important job, it's best to learn more about gutters and how this system affects your house.
Fundamentally, gutters collect rain from the roof. Whenever it rains, the water rolls down the roof's slope to the gutters. As the rainwater pools, it travels through your rental home's gutter system to your downspout, which carries water from the gutters to your property's base. Typically, it's diverted to protect your foundation and basement from flooding and other water damage.
Gutters Vary In Materials
Whether you're planning to install a new gutter system or replace your current gutters, one of the things you should know is that gutters have varying materials.
Some of the popular materials most gutters are made from are vinyl, copper, steel, and PVC. Cast iron guttering is also a common option these days due to its affordability and durability.
To make the best decision about which materials are a good choice for you, you need to research their pros and cons. In this way, you can make a well-informed decision about which kind you should install in your rental property that would best serve your tenants. If you're still confused with the available options, never hesitate to ask for professional help.
Cleaning Your Gutter Is Important
Get Started
Claim up to $26,000 per W2 Employee
Billions of dollars in funding available
Funds are available to U.S. Businesses NOW
This is not a loan. These tax credits do not need to be repaid
The ERC Program is currently open, but has been amended in the past. We recommend you claim yours before anything changes.
No matter what your cleaning schedule is every season, cleaning your rental house's gutter system should be one of your priorities. Don't just rely on your renters' schedule or initiative to clean it up. Remember that keeping dirt or debris out of your gutters is critical to protect your property's structure and prevent expensive inconveniences in the future.
There are other reasons why cleaning gutters is necessary, particularly if you own rental properties. These include the following:
Reduce The Risk Of Cracked Foundation: If you have clogged gutters, the water may pool around your home's foundation, which may crack your foundation once it freezes and expands during the winter season. As a rental property owner, you don't want something like this to happen, as it would mean significant repair costs.
Keep The Pests Out: Clogged gutters with leaves can be a desirable house for birds, rodents, and insects. If you want to keep the pests out to prevent them from damaging other areas of your rental home, make sure your gutters stay clean.
Protect Your Precious Roof: When rainwater continues to flood, it may leave a leaky or rotten roof. Once your roof suffers from water damage, it may cost you a lot to fix it. So, if you don't want to spend more on roof repair because your tenants failed to maintain your gutters regularly, make sure to include them in your cleaning routine.
Prevent Water Damage: Once your downspouts and gutters are blocked with debris and leaves, rainwater might not drain properly. As the water overflows from the gutters, it may result in water damage on both the exterior and interior of your rental property.
Save You Money: Downspout and gutter cleaning may help prevent expensive and unexpected roofing or guttering repair services. Taking some preventive measures may help reduce the likelihood of having to replace or repair your roof.
Protect Your Rental Property's Value: Gutters are one of the parts of your rental home that'll enhance your property's aesthetics since they can be easily noticed. Poorly maintained gutters may fall off, and the overflow may stain fascia boards. Such problems may lessen your structure's integrity. Plus, clogged gutters can lower the rent price you can ask for your property. They'll also cause issues if you intend to sell the house in the future.
With that reason in mind, it's important to clean your gutters. Fixing them will enhance how the roof looks, improving your rental home's potential rent prices, overall value, and curb appeal.
Should You DIY Or Hire Professional Gutter Cleaners?
Since cleaning gutters is a simple task and can be part of any home maintenance checklist, it's also a good idea to do it on your own, which can let you enjoy savings. However, if you have a busy lifestyle and hectic schedules like most rental property owners or investors, it would be best to hire professional gutter cleaners.
The best thing about hiring experts is that they have the right equipment and tools to clean your gutters properly. They also have the knowledge and expertise to provide proper care and maintenance for gutters. So, if you have extra cash on your budget, it's worth spending on professional solutions.
Conclusion
Gutters are essential as they protect any house from water damage and rain. Without a good gutter system, rainwater will collect in your roof, which may cause mold, deterioration, or rotting. It'll weaken the shingles, fascia, and soffit. So, make sure to choose the best guttering system suited for your rental property. Don't forget to provide proper care and maintenance to prolong its lifespan and serve current and future renters better.
Author Bio
Gerry Dela Rosa is a guttering specialist. He has been in the industry for many years now. Gerry shares his expertise through various online channels and even through radio broadcasting. During his free time, Gerry loves fishing and hiking.