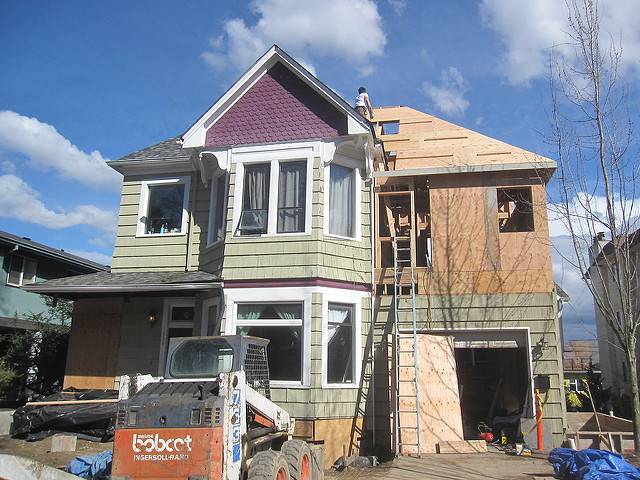 For some of us, the process of DIY is a rewarding experience that we're well-equipped to do — for others, it's quite the opposite. And while the dangers to our stress levels are more than apparent, there are more serious things to consider before you try and get your hands dirty. Even more experienced (if equally-qualified) DIYers will find that health hazards can be just as common as your own bad handiwork.
Consider these three health risks and how best to deal with them; there's a world of nasty stuff just waiting to send you to the doctors, and any DIYer worth their salt should be ready for 'em.
Asbestos
Many of us more worldly-types will remember the rise and fall of the mineral Asbestos. The severe health risks it caused — up to and including lung cancer — saw it rapidly fall out of favour in the 1990s.
These days it is rightfully banned in the building of new properties, but in houses up and down the country built pre-2009, this substance still lingers from the original construction. Wear dust masks or similar protective equipment when working in areas you're most likely to find it.
Taking Care Of It
Asbestos is most commonly found in lofts, rainwater pipes, gas flues and in certain exterior walls, as an insulating material. Since most DIY projects won't involve changing these features, the best thing to do is cover and seal away the substance where it is.
If you're planning on some radical restructuring or just need some peace of mind, then sadly the only way to legally remove asbestos is through a licensed contractor. Slater and Gordon can handle your case against any asbestos-related illnesses.
Get Started
Claim up to $26,000 per W2 Employee
Billions of dollars in funding available
Funds are available to U.S. Businesses NOW
This is not a loan. These tax credits do not need to be repaid
The ERC Program is currently open, but has been amended in the past. We recommend you claim yours before anything changes.
Mould
A familiar sight for anyone with a tiled bathroom, mould can be as unhealthy as it is unsightly. Growing from excess moisture, this fungal nuisance thrives in the wet areas of your house, especially around leaks and in moist nooks and crannies.
Though it seems harmless at first, mould can accumulate to the point where it becomes seriously harmful to the respiratory system; children and the old, as well as the asthmatic or allergic, are especially vulnerable to illnesses caused by the spores of this fungus.
Taking Care Of It
Being a product of excessive damp, expect to find the stuff wherever moisture will gather, especially where you might not have been cleaning too well. Wear a dust mask to prevent inhaling too many spores; you're not in immediate danger, but it's still best to avoid any discomfort.
Mould can be tricky, but aptly-named Mould Removal Kits are available online and in most homecare retailers. Surprisingly straightforward, they contain clearing solutions, heavy-duty sponges and simple protective gear – more than you need to tackle the problem.
MDF
Don't be alarmed; this highly-common building material hasn't suddenly become a threat. Adaptable and cheap, MDF has become the backbone of many building projects, but when not handled carefully this softwood can become quite hazardous.
This danger primarily comes not from the wood itself, but from the material that binds it together; a resin containing formaldehyde, a carcinogenic substance. Along with the wood-dust ejected when sawing and sanding MDF, this ingredient becomes very unhealthy when airborne. As with mould, people with respiratory conditions are the most vulnerable.
Taking Care Of It
Despite all this, the qualities of MDF far outweigh its hazards. To combat the inhalation of dangerous particles, you should couple RPEs (Respiratory Protection Equipment) with a reliable dust extraction system when sawing or sanding it.
Dust extractors can be expensive on their own, but rental of these machines is quite cheap, and should never be cut from the budget if you expect a lot of dusty work — a bit of money now can save you a lot in medical bills later.

Conclusion
As this has probably taught you, DIY isn't quite as breezy and carefree as many would like to believe. While it depends entirely on the level of work you're doing, more intense and high-risk jobs might be worth swallowing your pride over — hiring a qualified and well-reviewed professional could be the difference between a beautiful breakthrough and a #DIYDisaster!