Norway's housing prices rose in the second quarter, as mortgage rates in the country remained low. While the country's GDP growth rate was minimal, Norway's low unemployment, lack of housing oversupply and stable economy — powered by the world's third largest oil exports — have analysts expecting the country's housing market to continue appreciating. See the following article from Global Property Guide for more on this.
Low interest rates are powering strong price increases across all regions and property types in Norway.  Sound economic management and careful spending has brought Norway relatively unscathed out of the global financial crisis.
Norway's house price index increased 9% during the year to Q2 2010, including a rise of 3.7% in the most recent quarter (Q2), according to Statistics Norway. Its housing market recovered in early 2009, after house prices fell from mid-2007 to 2008.
In Oslo, the price index rose 8.9% y-o-y and 3.2% q-o-q. Other major cities registered stronger annual house rice increases to Q2 2010: Stavanger 16.8%; Bergen 14.6% and Trondheim 11.6%. Among the regions, Agder and Rogaland registered the highest annual growth of 10.7%, while Western Norway had the lowest at 3.6%.
Mortgage interest rates are back near their historic lows of 2004 and 2005. Though Norway is not part of the Eurozone, it mirrors the low key interest rates of the European Central Bank (ECB). Aggressive interest rate hikes by the Norges Bank would prompt the Norwegian krone to appreciate, affecting export competitiveness.
GDP growth remains weak, but economic fundamentals are stable.  Wages are expected to rise by around 3.4% in 2010 and 2011. The unemployment rate remains one of the lowest in Europe at 3.7% in April 2010, although up from 3.1% during the same month last year.
House price cycles

Norway is no stranger to rapid price increases. Since 1990, house price have risen by more than 10% annually in six different periods:
Q1 1994 – Q4 1994: average y-o-y growth of 13.3% (11.7% in real terms)
Q4 1996 – Q3 1998: 12% (9.4%)
Q3 1999 – Q3 2000: 16.8% (13.7%)
Q2 2004 – Q4 2004: 10.4% (9.2%)
Q1 2006 – Q3 2007: 14% (12.4%)
Q4 2009 – Q1 2010: 11.2% (8.9%)
On the other hand, annual price falls were observed only in three periods:
Q1 1993 – Q2 1993: -3.2% (-5.6% in inflation adjusted-terms)
Q2 2003: -1% (-3.2%)
Q3 2008 – Q2 2009: -4% (-7.2%)
The duration and the magnitude of the price falls were much smaller than the increases.
There have been two major causes for Norway's strong house price increases: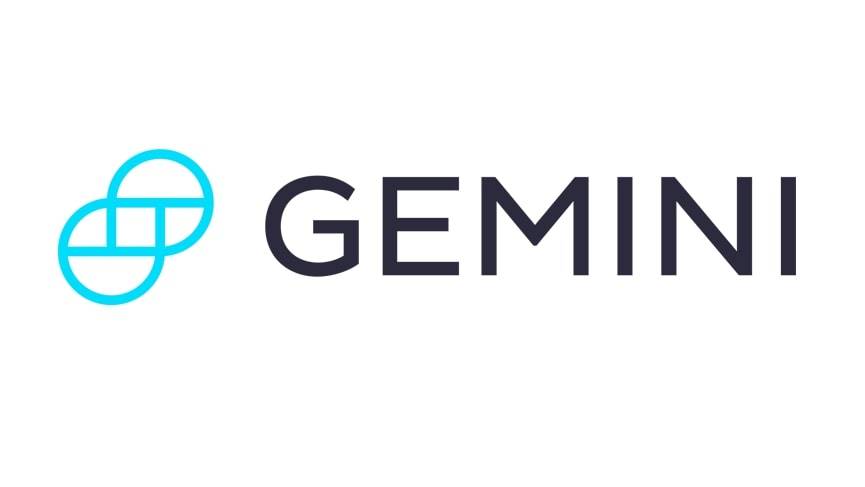 Get Started
Try Gemini Today! 123
The Gemini Exchange makes it simple to research crypto market, buy bitcoin and other cryptos plus earn Up to 8.05% APY!
strong economic growth
low interest rates
Strong economic growth

Except in 2009, Norway has not experienced a recession since 1990. From 2004 to 2007, the economy expanded by an average of 3% annually, mainly due to high oil prices.
The economy expanded by more than 5% annually between 1994 and 1997.  Even during the economic slowdown in 2002 and 2003, annual GDP growth did not fall below 1%.
The recovery of oil prices in late 2009 buoyed the economy. Norway is the world's third largest oil exporter, and a major exporter of natural gas. So Norway's 1.5% economic contraction in 2009 was relatively undisruptive, compared to other countries in Europe and around the world.
Low mortgage rates

The Norges Bank started cutting key interest rates in Q3 2008 in response to the global credit crunch, reducing the sight deposit rate from 5.75% to a historic low of 1.25% in Q3 2009.
This led to mortgage interest rate reductions dubbed the "biggest decline ever." Mortgage rates dropped by as much as 4 percentage points to around 3.4% to 3.8% in Q3 2009.
Norway's housing market is extremely sensitive to interest rate changes, as more than 90% of loans to households are on variable interest rates.
Competition between mortgage providers has, generally, pushed down Norway's interest rates. Mortgage rates were generally below 4% from 2004 to 2006. With the Norges Bank aggressively raising rates from 2006 to mid-2008, mortgage rates peaked at more than 7% in Q3 2008, still lower than the 8% typical in 2001 and 2002.
As of Q2 2010, the key policy rate was at 2%, after hikes began in Q4 2009.  Mortgage interest rates offered by banks were around 4% in Q1 2010, while rates offered by mortgage companies were 3.56%. The central bank decided to keep its key rates unchanged in its regular meeting in August.
Norway's mortgage market expanded from NOK579 billion (€73 billion) in 2000 to NOK1.6 trillion (€206.5 billion) in 2009. As a proportion of Norway's GDP, it rose from 40% in 2000 to 68% in 2009. Despite the global financial meltdown, the mortgage market grew by 7% in 2009, although this was lower than the average growth of 12.9% annually from 2000 to 2008.
Owner occupancy is strongly subsidized by the state

Owner occupancy has always been popular in Norway, even before the housing policy favorable to owner occupancy was established.
Nevertheless state policy has had a strong impact. Aside from preferential interest rates offered to households through the State Housing Bank, buyers can also purchase municipal land at subsidized prices. Owner-occupiers also get tax relief for mortgage interest payments. In addition, returns for owner-occupied housing are taxed at a lower effective rate than returns on rental housing capital. Owner occupied dwellings are also exempted from capital gains tax.
The long-term impact – in 1920, about 47% of Norway's households were renters, but by 2004 only 18% rented, with 63% freeholders and 14% coop-owners. In Oslo, the share of renters was a bit higher, at 29% of households.
At the same time, there is a consensus that the free market does not provide sufficient housing for the poor.  In 1998, the Government agreed that the state should finance a new non-commercial rental housing sector, with the aim of building 50,000 new non-commercial rental dwellings over the next 10-15 years, located in the biggest towns, with low and regulated rents. Social rental housing made up around 15% of the 800,785 rental stock in 2001.

Many Norwegians own second homes
Only about 21% of rental units are owned by professional landlords, i.e. owned by a real estate rental company or privately owned and situated in a multi-unit building. About 60% of rental units are either a) units inside or attached to the landlord's primary dwelling or b) secondary dwellings let by owners in a temporary basis.
Probably due to low transaction costs, and strong government support for house purchases, about 10% of households in Norway own an additional housing unit. This is relatively high compared to just 2% in the UK and 6.5% in the US and Canada.  About 50% of the secondary houses have been acquired through inheritance. Interestingly, about 50% of these households do not rent out these second flats or houses. This is probably due to the low yields prevailing in Norway, generally at 3% to 5%.
No oversupply

Another possible reason why house prices turned around quickly is that the housing market faces no massive oversupply.
Although the number of dwellings started and completed rose during the house price boom, the increases were not as massive as in other countries such as Spain or Ireland. For instance, an average of 23,000 dwelling units was started from 2000 to 2003. During the boom, starts rose to an average of 31,000 between 2004 and 2007. Housing starts dropped to 24,852 in 2008 and 18,216 in 2009; similar to the level during the pre-boom period.
The number of dwellings completed followed a similar pattern: completions rose from an average of 22,500 dwelling units in 2001- 2004, to 28,500 units completed annually between 2005 and 2008. Completions dropped to 21,225 dwellings in 2009.
Prosperous country, low unemployment

The economy is expected to grow by around 1% in 2010 and 2% in 2011. Although unemployment is expected to rise to 4% in 2012, it will remain one of the lowest in Europe.
Relatively low inflation gives the Norges Bank a lot of room for interest rate adjustment. Inflation in July 2010 was 1.9%, well within the central bank's target. Average inflation in 2010 is expected to be around 2.5%, slightly up from 2009's 2.1%.  Since Norway is not a member of the European Union and the eurozone, it is free to set its own fiscal and monetary policies.
Statistics Norway expects house prices to rise by around 7.9% in 2010, before slowing to around 5% in 2011 and 2012: house price rises other countries would die for!

This article has been republished from Global Property Guide. You can also view this article at Global Property Guide, an international real estate analysis site.