The pink diamond is nature's most beautiful rarity and most desirable stone in the world—in 244 years of auctions, only 18 pink diamonds of more than 10 carats have come up for sale (Christie's 2010(.
The Pink Star
The Pink Star is the largest, internally flawless, fancy pink diamond ever graded by Gemological institute of America (GIA). This extremely rare, oval cut, fancy vivid pink stone of 59.60 carats is expected to fetch more than $60 million, which would set a new record for the most valuable diamond offered at an auction. This stone of ultimate perfection is of type IIa (made up of 1-2% of all natural diamonds) placing the stone among the top 2% of the world's diamonds.
The Pink Star was cut and polished from a 132.5ct rough diamond mined by De Beers in Africa in 1999. In 2003 it stood alongside other famous diamonds such as Blue Hope, The Ocean Dream, and the Pumpkin Diamond on display in the Smithsonian Museum. It was mounted on a ring and first sold in 2007 to an anonymous buyer.
Although the Pink Star is making headlines all over the current news reports, there are a number of other historical pink diamonds that have fetched staggering sums.
The Graff Pink
The Graff Pink, a 24.78ct Pink diamond with an emerald cut, mounted on a platinum ring and known until this day as "one of the greatest diamonds ever discovered." It was classified by the GIA as a Natural Fancy Intense Pink Diamond of a potentially flawless clarity grade.
It became the most expensive single jewel ever sold at auction when it was sold in Geneva, Switzerland on November 16th 2010. Its pre-sale estimated price was $27 million to $38 million and was sold for $46 million.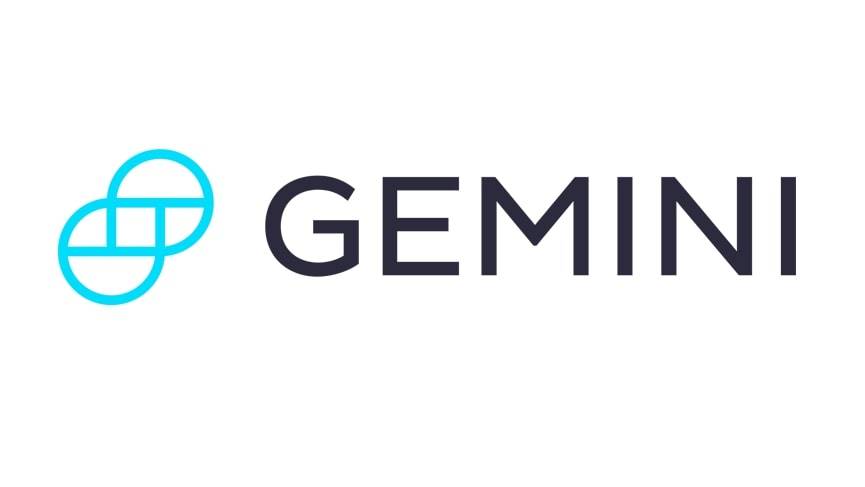 Get Started
Try Gemini Today! 123
The Gemini Exchange makes it simple to research crypto market, buy bitcoin and other cryptos plus earn Up to 8.05% APY!
The Graff Pink was owned by American celebrity jeweler Henry Winston and sold in the 1950's to a private collector who held onto it until 2010 when it was sold at auction to diamond dealer Laurence Graff and was then named "Graff Pink".
Since the 'King of Bling' purchased the stone, he cut it down slightly from 24.78 carats to 23.88 carats. Graff managed to naturally enhance the color to a Fancy Vivid and came out with a Internally Flawless stone!
The Princie Diamond
The Princie Pink Diamond is a Type IIA, 34.65 carat, cushion-cut fancy intense pink diamond that was sold at Christie's auction on April 16th 2013. Expected to achieve between $20 and $30 million, the Princie sold for $39.3 million breaking the record for the most valuable Golconda diamond ever sold at auction as well as the most valuable diamond to have ever been sold at Christie's and in the United States. Not to mention, slipping in as the second most expensive diamond ever sold at auction in place of the Wittelsbach-Graff.
The Princie diamond was discovered over 300 years ago in the Goloconda mines, its first known owner the royal family (Nizams) of Hyderabad. The Nizams of Hyderabad auctioned it off to the London branch of jewelers Va Cleed And Arpels at Sotheby's in 1960 for 46,000 British pounds. After being sent to their store in Paris it was christened Princie by Pierre Arpels in honor of fourteen year old son of Sita Devi, the Maharanee of Baroda, Sayajirao Gaewad.
The Vivid Pink
The Vivid Pink Diamond ring by Graff was set with a cushion-shaped fancy vivid pink 5.00 carat center stone and two shield shaped diamonds on either side, mounted in platinum and 18k gold. The diamond was classified by GIA as a 5.00 carat fancy vivid pink, natural color diamond and with VS1 clarity. It was sold at the Christie's auction for $10.8 million in December 2009 with the title of the most expensive diamond per carat ever sold at an auction, and the most expensive pink diamond ever sold at the time.
Evelyn Lauder's Ring
Evelyn Lauder's ring featuring a 6.54 carat oval shaped, fancy intense pink diamond surrounded by two 2.21carat half-moon diamonds was estimated at $4-5million and sold for $8.6 million at Sotheby's Auction on November the 16th 2012. This internally flawless pink color stone was correlated with Lauder's work on breast cancer awareness and research and all proceeds were to be donated to the breast cancer research foundation that Evelyn founded in 1993.
Belle Epoque
Belle Epoque, a cushion- cut fancy vivid purplish pink diamond ring of 9.0 carats was sold at Christie's Auction for $15.7 million on April 19th 2012. It set a record for most valuable diamond sold in an auction house in the United States!
This exquisite diamond was sold from the estate of Huguette M. Clark after intense, competitive bidding. Clark was one of the last heiresses of America's Gilded Age, passing away in May, 2011 at the age of 104. Her collection of 12 lots drew international attention because she lived a reclusive life in her later years and her jewels were believed to be kept in a vault unseen since the 1940′.
The Perfect Pink
The Perfect Pink is a 14.23 carat, type lla, rectangular cut, fancy intense pink diamond. It is a paragon of perfection in terms of its color, clarity, and cut. The diamond is flanked by a pair of rectangular D-flawless diamonds weighing 1.73 carats and 1.67 carats, and mounted in 18K rose and white gold. The ring was sold on November 29th 2010 in Hong Kong at Christie's auction to an anonymous buyer. Originally estimated to sell for $14-19 million, it eventually sold for $23.2 million, setting the record for the most expensive jewel ever to be sold in Asia and proving to the world that Hong Kong truly is a world center for jewelry auction. The auction also broke the record for largest ever at Christie's worldwide.
It's no surprise that natural pink diamonds are attracting so much attention these days, especially this month with the upcoming auction of the Pink Star. Who says the most valuable things in life can't be pretty!
This article was written by Benji Margolese, Marketing manager of Leibish & Co. Founded in 1979, Leibish & Co. is the world's premier online resource for natural fancy colored diamonds. Based in Ramat Gan, Israel, and with customers around the globe, Leibish enjoys an unparalleled reputation for integrity and service. The Company offers a wide array of GIA-certified colored stones as well as a unique collection of multi-colored diamond jewelry designed in-house such as fancy yellow diamonds. The Leibish & Co. website features a comprehensive knowledge center for the Fancy Colored Diamond Industry, including informative articles about diamonds as an investment and also offers a direct purchasing channel for global buyers.