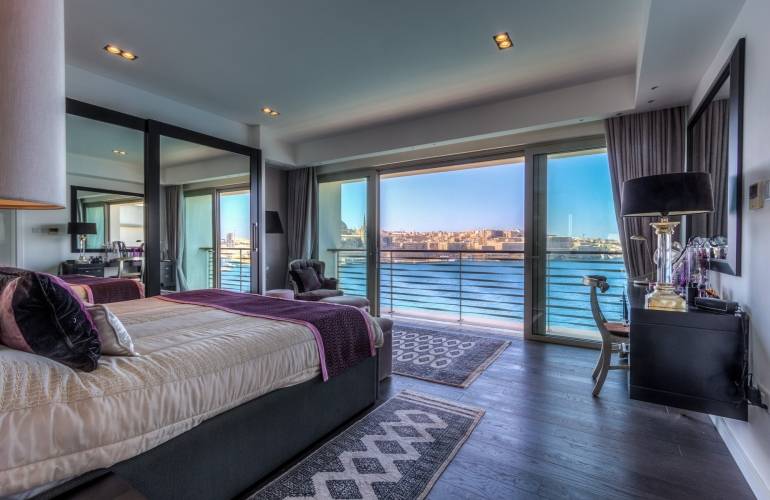 They say you can put lipstick on a pig, but it's still a pig. Well, you can call a hotel a resort, but that doesn't mean it is one. Resorts offer specific services that appeal to a certain demographic, but nonetheless they are still often mistaken for "fancy hotels."
There are various rating schemas for hotels and resorts — the most popular of which is the 1 – 5 star rating. This classification denotes lodging luxury, but is entirely separate from resort vs. hotel classification. This means there are fancy hotels and fancy resorts, but the two should not be conflated.
The general aim of resorts and hotels are more-or-less the same: provide lodging to travelers. But, don't let the similarities fool you — the actual purpose of resorts and hotels is fundamentally different. While hotels offer a place to stay when you're away from home, resorts are meant to be a home away from home.
Different offerings means different demographic
To make sense of the key difference between resorts and hotels, consider the main demographic for each lodging option:
Get Started
Claim up to $26,000 per W2 Employee
Billions of dollars in funding available
Funds are available to U.S. Businesses NOW
This is not a loan. These tax credits do not need to be repaid
The ERC Program is currently open, but has been amended in the past. We recommend you claim yours before anything changes.
Hotels: Geared toward travelers. This could be business people, tourists or visiting family — all of whom will likely spend little time at the hotel.
Resorts: Appeals to vacationers. People book resorts as the main attraction of their stay. Lodging isn't just an afterthought, and in fact the impetus for the vacation in the first place is likely to visit a particular resort.
While hotels and resorts might seem similar at first blush, considering the main demographic can help parse out what makes these lodging options unique.
The importance of amenities
Savvy travelers seek out resorts for captivating experiences. Unlike hotels, resorts offer all of the amenities one could ask for — and then some — so visitors never have a reason to leave. On-site amenities such as drinks, nightlife, shopping, outdoor recreation, and upscale dining experiences are all common staples of any worthwhile resort.
Think of resorts as exaggerated hotels — a hotel might have a pool, but a resort has three; maybe a hotel has a fitness center, but a resort offers a spa. Nothing about a resort is very practical, but that's part of the whole appeal.
Location is everything
Resorts are expected to be the ultimate, luxury experience, and location tops the list of priorities. Put yourself in the shoes of a wealthy vacationer: a resort in the Caribbean probably has more appeal than one in Iowa. One of the most important amenities of a resort vacation are the sights and sounds of an exotic location.
Entrepreneurs that successfully own and operate resorts frame the location as the primary selling point of their business. Where a hotel might boast free wifi or on-site laundry, resorts advertise with photos of happy visitors catching rays on the beach — friends sharing an experience of a lifetime by the ocean. That's what sets resorts apart from hotels: they aim to provide experiences that people will remember forever.
Author Bio
Bruce Hakutizwi is the USA and International Accounts Manager for BusinessesForSale.com, the world's largest online marketplace for buying and selling small and medium size businesses. Bruce has over 7 years' experience working within the US business transfer marketplace connecting buyers and sellers.