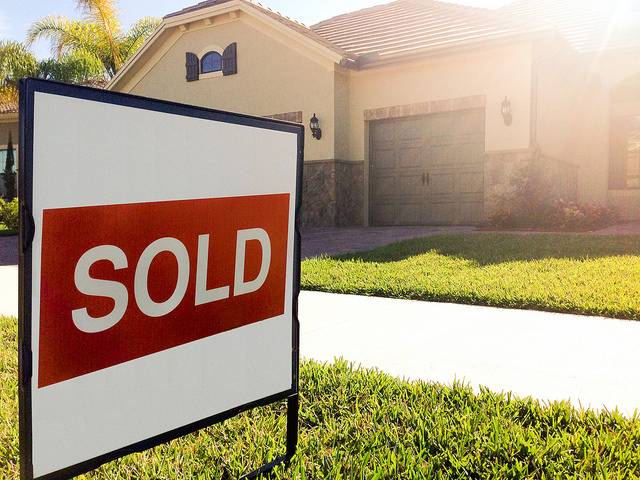 As an investor, you might want to diversify your portfolio from real estate investments to stocks, bonds, crypto, or any number of other things. If you already have an old residential rental property, vacation home, or any property you want to sell quickly to get fast cash for your next investment, then you should find ways to avoid a lengthy sale.
In this article, you'll learn some expert tips so you can sell a house fast.
Avoid Dealing with Consumer Buyers
Consumer buyers are not everyday buyers. They are private individuals who are looking for their dream home at the lowest price possible. They want a house in good condition without significant roofing, electrical, plumbing, drainage, and foundation issues. Also, consumer buyers are the most demanding type you'll ever encounter.
According to the June 2020 statistics of the National Association of Realtors (NAR), the typical U.S. home stays on the market for about 24 days and 46 days to close a deal on a purchase loan, which gives an average of 70 days from listing to closing. This statistical data is based on a traditional home sale. Why should you wait this long if you have other options?
The benefits of avoiding dealing with consumer buyers include the following:
Deal with Investors Like You: You can avoid dealing with consumer buyers that can prolong a home sale by dealing with a home buying company, such as Burlington House Buyers. Home cash buying companies are managed by investors like you, buying and selling homes to the business market. They aim to make money with modest profits by buying and selling properties at a low price rather than selling high-priced homes for significantly high profits.
Save Time and Money: Avoiding consumer buyers can save you money from inspections, listing, repairs, and other expenses. On the other hand, selling a home to a real estate investor is time and cost-effective because you won't spend money on anything.
Sell Your Home Quickly: Private individual buyers need nurturing, constant follow-up, and monitoring. They can be hard to deal with, unlike cash buyers who are straightforward in offering quotes. It's either you accept the offer, make a counteroffer, or decline the offer.
Promote Your Listing Online
If you were used to listing properties in newspaper classified ads, it's high time to list your home for sale across different online channels. In this way, you'll boost your listing exposure and increase potential buyers.
It's a good idea to create a virtual tour so potential buyers can just click on the link to tour your house online. If you're planning to invest in upper-fixer properties and become a flipper (buy houses at lower prices and then renovating them to sell at a higher price), promoting your home of sale with a virtual tour is a good idea. You can hire a professional to take care of this job for you.
Get Started
Claim up to $26,000 per W2 Employee
Billions of dollars in funding available
Funds are available to U.S. Businesses NOW
This is not a loan. These tax credits do not need to be repaid
The ERC Program is currently open, but has been amended in the past. We recommend you claim yours before anything changes.
Avoid being flooded with lots of inquiries by listing your property correctly online, answering basic questions from potential buyers such as the following:
The address of the property for sale
The sale price
Number of bedrooms and bathrooms
Amenities included
Honest flaws
Clear (high-resolution) photos
Hire an Experienced Seller-Sided Real Estate Professional
You're probably too busy managing your business and other investment and don't have time to deal with a lengthy home sale. You can hire a real estate professional (realtor or real estate agent) who has experience dealing with home sellers for your best interest.
Choose an experienced real estate professional from a reputable firm by following these tips:
Assess Credentials: Real estate professionals are qualified to handle property buyers and sellers. Make sure to assess the credentials of your prospects to avoid problems. Look for licenses, permits, certificates, and membership to respected real estate organizations.
Interview: When you've narrowed down your choices to at least two real estate professionals, interview each to get to know them. Find out who among them has the best soft skills. Don't hesitate to ask questions such as if they have experience assisting investors in the past. You might prefer hiring someone you find comfortable talking to, someone who knows the real estate trends with a keen business instinct.
Make Necessary Repairs
Buyers always inspect for the flaws more than the amenities of a home for sale. So, it makes sense to perform the necessary repairs to sell a house fast. Hire a professional to inspect your home and make the recommended repairs or improvements. Don't forget to get a certification so you can present it to a buyer who may have doubts about the longevity of your roofing system or other home fixtures.
The necessary repairs you need to make to avoid a lengthy home sale include the following:
Roof Repairs: Repair cracks and holes or replace shingles and worn-out gutters.
Plumbing Repairs: Fix leaks and clogged toilets, pipes, and sinks.
Electrical Fixes: Repair faulty wiring and replace old electrical outlets.
HVAC Repairs: Check for leaks, a faulty thermostat, and replace condenser coils.
Grading and Drainage: Regrade drainage as needed.
Know the Perfect Time to Sell A House
Investors should always know when to strike while the iron is hot. In general, the best time to sell a house to maximize return is May 1 to May 15. Properties sold in the first half of May tend to sell six days faster for USD$1,600 more than the average listing. Houses listed on a Saturday receive 20% more views during the first week on the market as compared to homes listed on Tuesdays.
The right timing to list and sell a house can make a big difference in the sale price. Market circumstances can influence the perfect time to list a house, such as mortgage rates, tax incentives, and job growth. List your house on the market as early as April 1, depending on your location, or as late as July 15.
Conclusion
As an investor, you want to avoid a lengthy home sale by selling your property to a home buying company. Use digital technology to your advantage by promoting your listing online and creating a virtual tour.
If you're too busy with your other investments, hiring a real estate professional will save you from the hassle of selling a home. Make sure you're dealing with an experienced realtor or real estate agent, someone who will safeguard your interests.
Author Bio
Antonella Lewis is a property consultant, sharing her expertise through seminars and web content writing. Her years of real estate experience and passion to help home seller prompted her to work as a cash buyer specialist.