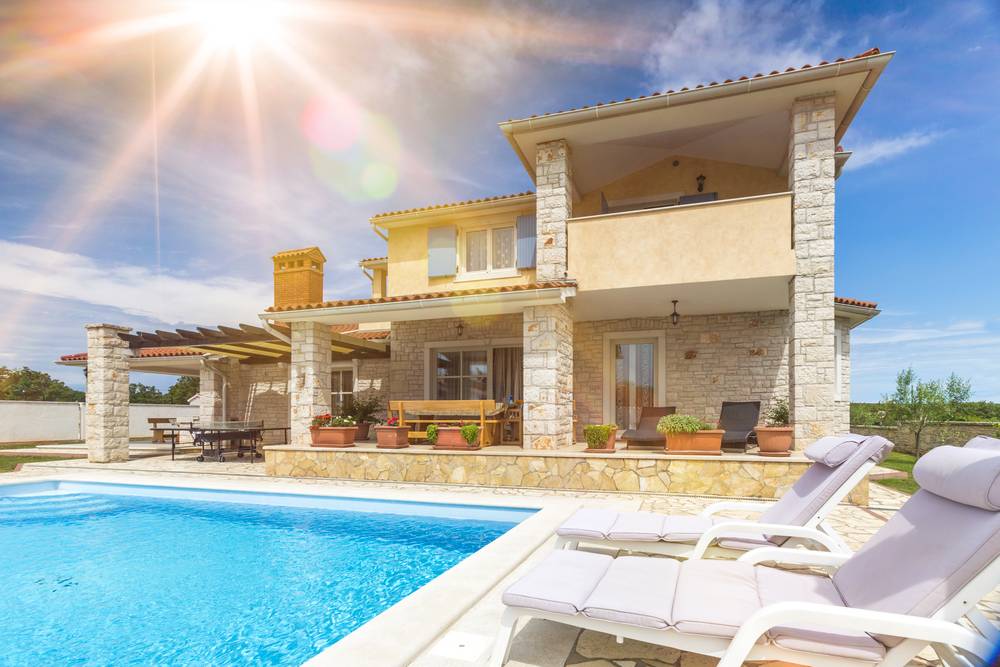 Greece is, without a doubt, one of the most beautiful countries in the world. Along the coastline, you're going to enjoy a beautiful sunrise and sunset. Other parts of the country are also rich in culture, history, and the arts, such as the iconic white houses. Thus, investing in a property in Greece can be one of the best decisions you're going to place your hard-earned money in.
The beautiful locations and cultural magnificence of Greece are but a few of the numerous reasons why you should invest in a property here. Continue reading below to find out more.
Greece Belongs To The Schengen Region
The Schengen group of countries refers to 26 European countries that have grouped together. This means that tourists who have a Visa to go to one Schengen country can easily travel to the others as well. If you've got property in Greece, you're even more accessible to the rest of Europe because of this distinction.
Other benefits that you can gain from having a property in a Schengen country include:
You can reside in other countries within the Schengen group of countries for a maximum period of three months, every six months.
Your property visitors can travel freely to any other Schengen country without having to go through lengthy customs checks.
This means that when you have tourists in your property, you're positioning yourself in a desirable location. They can easily visit the rest of the Schengen countries from your current standpoint.
Get Started
Claim up to $26,000 per W2 Employee
Billions of dollars in funding available
Funds are available to U.S. Businesses NOW
This is not a loan. These tax credits do not need to be repaid
The ERC Program is currently open, but has been amended in the past. We recommend you claim yours before anything changes.
These benefits are also made possible through the advantages that you can gain from having a Greece golden visa.
Greece's Economy Is Slowly Recovering
It was global news when the economy of Greece experienced a downfall. However, at present, its capital, Athens, is slowly back on the rise again. The recovery of the Greek economy is moving faster than expected. This also positively affects all aspects of the economy as well. This means positive news for investors. Because businesses still need to recover, investments, for instance, are not as expensive as they used to. Hence, you get to enjoy the cheaper prices of properties. Because of the growth in the economy, soon enough, you'll also start to reap the benefits of an increase in the value of your investments.
Greece's Climate And Landscape Is Very Inviting
There might be two reasons why you'll want to invest in property in Greece: The first may be for personal use. Your investment property can be a summer or holiday home for you and your family. The second reason might be to turn this property into an income-earning opportunity. This means that when you're not in your summer home, you'll have it rented out to tourists for the rest of the year.
Whatever your choice of use, one thing remains the same: having a property in Greece is very attractive because of the unique landscape that the country offers. The sun is beautiful, and the views are breathtaking. With around 300 days of sunshine a year, that's quite a lot for you (and other tourists) to feel invited for a holiday in this Mediterranean country.
Greece's Geographical Location Is Attractive
Apart from the beautiful landscape of Greece, another advantage you can gain is its strategic geographical location. Greece is also like a gateway to Europe. There are many European and African countries that you can visit, all within a flight that runs from only one to three hours. Apart from Europe, Greece is also located in the middle point of Asia, particularly the Middle East and Africa.
Greece Is Rich In Tourists And Visitors Throughout The Whole Year
When you set foot in Greece, there's so much to see in such a small country. One short visit may not even be enough. You'll want to keep coming back for more. Because of its comfortable climate, tourists are abound the whole year. Whether it's for a culture trip or a relaxing stay by the beach, there's always something for every tourist to look forward to. This means that if you've got property in the country, you're looking at the attractive opportunity of having tourists booking your property all the time.
Conclusion
The financial crisis in Greece has brought about numerous changes in the country. One of these is that the value of properties have hit a big blow, wherein they are now cheaper and even more affordable. However, it also doesn't change the fact that Greece still stands as one of the most attractive countries to live in. With its steadily booming economy, it should come as no surprise that purchasing property in this country will still be one of the best decisions that you can make with your finances.