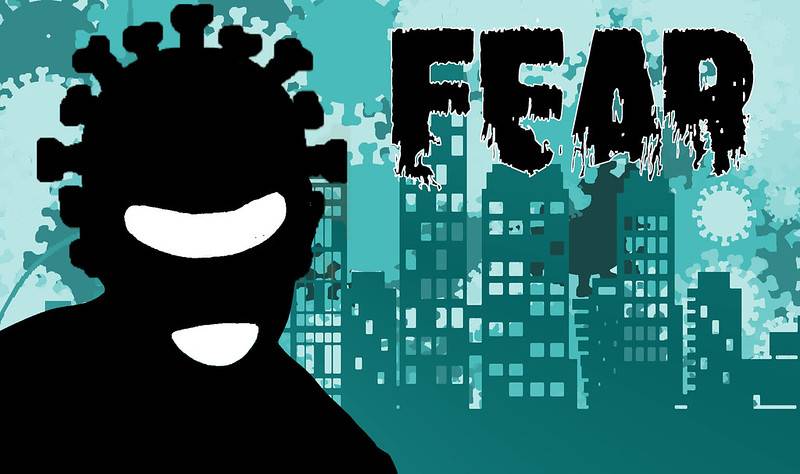 Are we living in a Black Swan moment? If you ask the Nassim Nicholas Taleb, the man who wrote the book "The Black Swan," he will tell you that "the pandemic isn't a black swan but a portent of a more fragile global system" and he might be right.
If you've been stuck at home for the past two months, it might feel like the sky is falling, but the stock market has started to recover from its stumbles earlier this year.  While it is too early to know if this recovery will last, there is still time to win in the post-COVID stock market.
As such, here are some ideas that you could consider. Just remember that there is no such thing as a cannot miss investment, so make sure you're able to withstand any potential downside if need be.
The Sky is not Falling
Yes, the COVID-19 pandemic the economic collapse is terrible. But this doesn't mean that the sky is falling. While many companies will have to restructure, and millions of Americans have lost their jobs, other companies are thriving in today's market.
One example of this is Kroger. The largest standalone grocer has reported tremendous growth during the early days of the lockdown. Keep in mind this is a company that was lucky to hit same-store sales in the low single digits before the pandemic hitting the U.S. This growth has not only helped the topline at Kroger, but their share price is by roughly 10 percent since mid-March.
Still not convinced. The company's price-to-earnings ratio is currently above its five-year average. This is a signal that investors are starting to take notice. However, the shorts might still have an opportunity as some analysts question whether the company can continue the strong growth if the lockdowns continue in several parts of the country.
If you remain uncertain about investing in a brick-and-mortar retailer such as Kroger, then you might want to check out some of its competitors such as Amazon, Walmart, and Costco.
Speaking of Amazon, the company's current run is a big reason why the NASDAQ has turned positive for the year – essentially erasing the losses from March.  While the stock is beginning to get pricy, the bet is that Amazon's dominance of almost everything will accelerate as the lockdowns make them the only game in town.
But this is the only play as there are a slew middling stocks which have experienced a boost as the pandemic spread across the country. The list includes several companies that sell "must-have" items while the country is on lockdowns such as Kimberly-Clark (toilet paper), Nautilus (home gyms), and Hormel (canned meats) – everything you need to ride out the apocalypse.
Pharmaceutical companies are also primed to benefit from the pandemic as they will be the ones coming up with the therapeutics needed to help treat victims of the disease as well as the hoped-for vaccine that will save the planet altogether.
With more than 70 research teams working on vaccine candidates, it is a race to see who can climb the mountain first. Not only is the winner a shoo-in for a Nobel Prize, but the company which can bring a vaccine to market will get a massive windfall – one that could make or break its fortunes for years to come.
Beyond this, tech companies are well-positioned to benefit current events. Zoom had become synonymous with video conferencing before the crisis, and the jump in demand has further brightened the company's outlook. Google's parent company, Alphabet, is also well-positioned to benefit as the company has multiple platforms with more than 1 billion users. Its mix of free-to-use tools has helped small businesses to stay connected without breaking the bank.
Another plus of being stuck at home is that you will have more time for research, and this means that you can better plan and execute your trades. This gives you a chance to slow things down and put your money to work intelligently.
Beyond this, you want to think about what you are going to do with the earnings from the stock market. This could include investing in other assets, like your home. Or you could even start looking to acquire homes that are in foreclosure.

If this is an investment you are considering, then you will want to make sure you have access to the carpenters, electricians, and plumbers who can help you either flip these properties or refresh them and start renting them out. After all, even if real estate values dip in the wake of the crisis, people will still need to keep a roof over their heads, and this means more people will rent than ever before.
One thing you will want to keep in mind the need to have strict protocols for when workers visit your properties for repairs. For example, Fix It Right Plumbing, a group of Canberra plumbers, is committing to "Stand back 2 meters from your door on arrival, refrain from shaking hands, clean down surfaces with disinfectant before beginning work, clean down surfaces with disinfectant after completing work and refrain from touching your credit card during payment."
These tips will ensure that you can take care of your investment properties without putting yourself or your tenants at risk. By extension, you will save a trip to the hospital, which means you will have more time to focus on winning in the post-COVID stock market.
Also, finding the right platform that works for you is very important. Traddictiv trading technology and apps will help you enter the community of traders so you can trade smarter and maximize your investment returns.