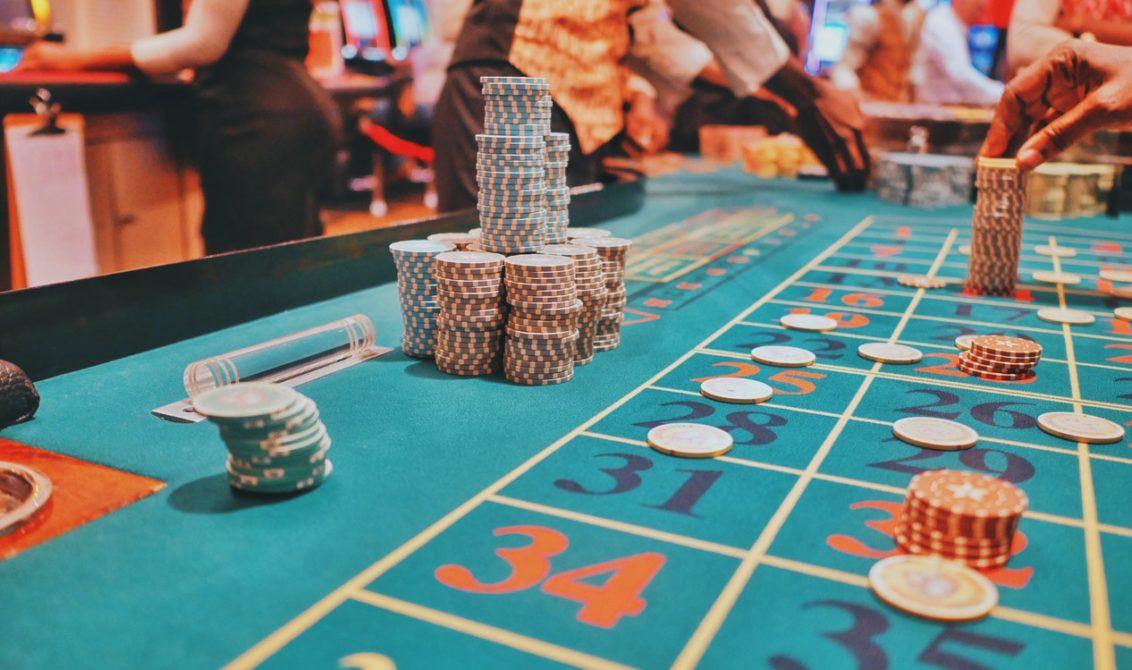 Investors know the importance of choosing the right opportunity. If you pick an industry and invest in the right moment, you maximize the odds of profiting. 
In this guide, we'll analyze online gambling to see if it can be an attractive option for investors. You'll discover the pros and cons of investing in this industry and learn why it could be a smart move!
Multiple Investment Opportunities Available
Casinos come to mind first when you mention internet gaming. You can find many platforms for online gambling real money in South Africa and the rest of the world. While a casino is an obvious investment opportunity, they are far from being the only one.
Here are some other ways to invest in the online gambling industry:
Establishing or supporting a game development company. 

Helping an existing casino to expand into a new market.

Investing in a company developing new technologies, such as VR games.
The Online Gambling Market Is Growing and Doesn't Plan to Stop
Many industries have suffered a hit once the pandemic broke. That wasn't the case with the online gambling market. This industry's specifics ensured that the COVID-19 outbreak didn't affect it in any way. If anything, it contributed to growth because more people stayed at home. As a result, they looked for potential leisure experiences online.
The reports indicate the online gambling market size increases every year for the last decade. According to experts, the industry value should increase to $72 billion in 2021. The market size at the end of 2020 was $64 billion, which indicates a 12% compound annual growth rate. 
A detailed analysis of the previous years shows that this industry has steady growth. That trend is likely to continue in the coming years. The experts believe the industry will be worth $112 billion by 2025. It's a great indicator that now's the right time to invest.
Get Started
Claim up to $26,000 per W2 Employee
Billions of dollars in funding available
Funds are available to U.S. Businesses NOW
This is not a loan. These tax credits do not need to be repaid
The ERC Program is currently open, but has been amended in the past. We recommend you claim yours before anything changes.
The Potential of Cryptocurrencies
The internet gambling industry has always welcomed new trends. Online casinos utilize the latest technology to improve the overall user experience. The most recent hit is trying to leverage cryptocurrencies to attract new players.
Players appreciate using crypto as a payment method in online casinos. It's more secure because it doesn't ask for actual financial details. The anonymity provided ensures users feel more comfortable trying online gambling. If you optimize the service and make it crypto-friendly, you could have huge success in this market. So, instead of investing in sustainable cryptocurrency, you can consider a crypto-related business in another industry as an alternative.
Tap Into the Mobile Gambling Market
It's all about following the latest trends, and mobile gaming has become a huge hit. The statistics show that a total of 61% of all US website visits came from smartphones. If you are investing in online casinos, mobile gambling could be the most profitable sector.
Most developers design their games while keeping in mind cross-platform compatibility. The same applies to casino apps and gambling websites. The ultimate goal is to offer an optimal experience for users who play on portable gadgets.
New Markets Join the Race
Some countries ban all forms of online gambling. Others realized that they could profit by relaxing their gaming laws. That's how we saw Uzbekistan, Ukraine, and the Netherlands opening their markets for gamblers.
This is a win-win situation for players and gambling providers. Gamers know that the service has all the necessary licenses to do business in that location. Furthermore, they are confident that the games they are playing are legal. As for providers, they get to expand to new markets, which is a chance to increase revenue.
How Much Can You Profit When Investing in Online Gambling?
It's vital to understand how earning from providing internet gaming services works. You'll find an RTP (return to player) rate for each game. That percentage is usually from 80% to 97%. It indicates you keep anywhere from 3% to 20% of players' wagers on a particular game. That's long-term statistics, which means the actual daily or monthly revenue varies.
If you attract enough players, even a single successful game can make a gambling brand profitable. The more users and titles prove to be a hit, the bigger your profit. That means your business has a huge potential, and you only need to find a way to achieve it.
Should You Invest in New or Existing Web Casinos?
If you go with online casino investments, choose up-and-coming brands or start a new site. The idea is to recognize a platform that could be the next big thing in the market. Your investment can boost them to their full potential, and you'll end up benefiting. An existing casino can be a better idea since it already has a player base. Perhaps most users aren't active, and that's the problem. That means you only need to discover how to motivate players to return to the site. Those could be new games, bonuses, or special loyalty programs.
What Are the Challenges When Investing in Online Gambling?
Although it has achieved steady growth, the internet gaming market is still facing many challenges. Here are things to consider when investing in the web gambling market:
Laws and regulations

. Some states and countries don't allow online casinos at all. Others have strict regulations that aren't simple to meet. You shouldn't forget about taxes and other expenses. Some governments recognized this as a chance to increase their revenue, so online gambling providers pay huge fees.

Hackers and scammers

. You need to offer a secure environment for players. A single data breach could have catastrophic consequences. You also need to monitor the market for potential scammers who claim to act on your brand's behalf.

Competition

. Many investors are trying to make it, but the web gaming market has fierce competition. That's another challenge that will require coming up with the right strategy for the industry.
Final Thoughts
An experienced investor knows that there's no such thing as the perfect investment opportunity. If there's a business venture worth trying, it's the online gambling market. The industry shows steady growth that won't stop in the coming years. You can easily diversify your investment by spreading it into different market sectors. 
The overall benefits outweigh potential challenges significantly. Additionally, you can easily learn enough about the online gambling market to start investing, which makes it a tempting opportunity!