The number one real estate investing question I'm asked is; "How can I get started in real estate investing?" Often this question is appended with personal obstacles that many investors face, like – "I've never invested before…" – "I don't have the greatest credit…" – "I filed bankruptcy…" – "I don't have the money to invest" – Here I'll provide you several ways to get your real estate investing career started, successfully.
Remember this: All investors, successfull and unsuccessful, start somewhere. Few people, if any, start with the knowledge, money, credit, or experience needed to be an investor. All investors, my self included, faced – and continue to face – obstacles on our real estate investing journeys – obstacles are temporary – if you have a definitie goal in mind.
Now is the perfect time to get started. Real estate investing goes through cycles. Unfortunately, many people start a real estate investing career at the top of the cycle. When prices are at or close to the highest they will be in the cycle. That's the buy high, sell low strategy. That is how most people fail as investors.
Starting a real estate investing career today means you get in near the bottom of the cycle. The buy low, sell high strategy. I think you'll agree this is the strategy you want to follow.
I said "near the bottom" because we turned the corner several months ago. I've been blogging that it's time to start a real estate investing career since the market started heading back up. I don't have a crystal ball. I don't know how long the market will prosper. Most cycles take years to reach the top. What I do know is this cycle is the opportunity of a lifetime. You'll never see prices this low again. But you need to jump in now to take advantage.
---
There will never be a better time to begin your real estate investing career than today.
Get a Real Estate Investing Education
There are many ways to educate yourself about real estate investing. One is buying several of the hundreds and hundreds of books that have been written on the subject. Another is reading blogs just like this one. Use free information to learn the key concepts and strategies for real estate investing. There are dozens of strategies. If nothing else, real estate investing is about getting creative. Once you find a couple of strategies you find interesting, you can pick up a couple of books on those specific subjects to learn the in-depth details.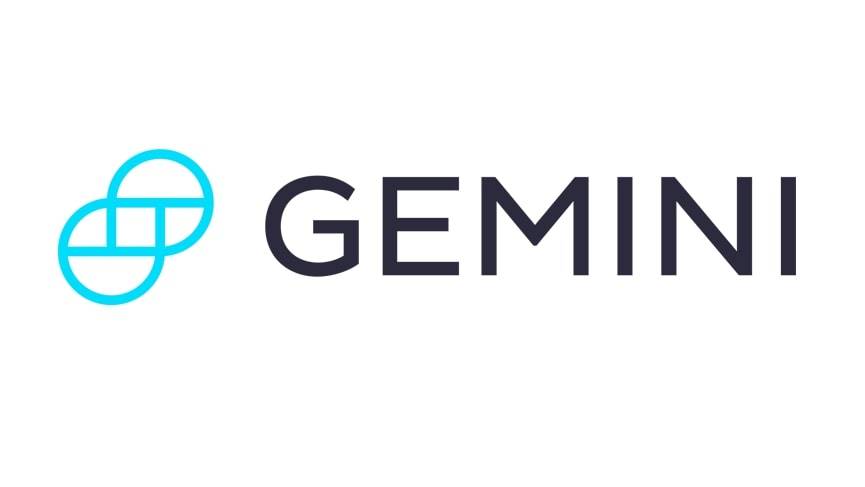 Get Started
Try Gemini Today! 123
The Gemini Exchange makes it simple to research crypto market, buy bitcoin and other cryptos plus earn Up to 8.05% APY!
Working with a mentor is another way of getting your real estate investing education. A mentor is the fastest way because you quickly become immersed in the subject. You don't bounce around trying to sort out the details yourself. Your mentor keeps you pointed in the right direction at all times. Even with a mentor, you have options. You can participate in group seminars or work one on one with a mentor. Keep in mind that mentors have specific strategies they follow.
Personally, I have a broad knowledge and understanding about real estate investing because I've been at it for decades. However, I specialize in lease options and subject to existing financing deals. The reason is that these two strategies allow me to control more properties with less of my money in the deals. In today's market, this is an ideal strategy.
My strong recommendation is that you do a little free research to find a mentor that follows a strategy that you believe in and then contact the mentor about coaching options.
---
Basic Real Estate Investing Strategies – Lease Options and Other Strategies
Since your first step in real estate investing is deciding on a strategy, let's look at some broad categories of real estate investing strategies:
Residential real estate
Commercial real estate
Buy and hold
Flipping
Wholesaling
---
Residential Real Estate
Many people start their real estate investing career in the residential sector for two good reasons. Most people have a decent understanding about how the residential sector works. That dramatically shortens the learning curve. Still, residential investing is different than owning your own home. You still need an education in residential real estate investing before you jump in. The other reason people begin in residential is because the cost to get started is much lower than commercial real estate. The barrier to entry is lower.
Commercial Real Estate
On the other hand, commercial real estate is more profitable, traditionally. You'll definitely pay more for a strip mall than you will for a single house or duplex. However, you'll have more income streams coming in each month. Also, businesses sign multiyear leases rather than the one-year lease that is standard with residential houses. Once a business is successful at a commercial location, they don't want to leave. Businesses stay for decades. Low turn over and reliable monthly rents are what you can expect.
Multiple Strategies For Commercial and Residential Real Estate
In both the residential and commercial categories you have multiple strategies to pick from. Buy and hold is the most common strategy. You buy the property, rent is out, and hold it while the value appreciates. Over the years, you work at accumulating as many properties as possible to create multiple income streams. Eventually, you begin looking at which ones are performing the best. Those delivering the least profit are sold of to reinvest the capital in better performing properties.
Commercial real estate investing requires that you pick a niche within the broad category. Owning retail space is different from owning manufacturing space which is different from owning a hotel. You can buy and hold commercial real estate much the same way you do residential but you need to further specialize.
Flipping properties has become more popular the past 10 or 15 years. This is when you buy a property but you don't intend to hold it long term. If you buy it at a deep discount, you can quickly flip it to an end buyer for a quick profit. Another flipping strategy is to buy the property and rehab it to increase the value before selling for a profit. You can flip both residential and commercial properties.
Investing In Real Estate With Little Or No Money? Wholesaling Lease Options
Wholesaling is another investing strategy using lease options. This is a strategy where many people on a shoestring budget begin their real estate investing career. There are ways of wholesaling properties without you having to invest any of your own money. You just take a piece of the action buy finding deals other investors are looking for and havinging them pay you a commision. One way this works is you find houses for investors that rehab and flip houses. They are busy remodeling the house they currently own and want another property ready to go as soon as they finish. Most wholesalers eventualy put enough profit aside to begin investing their own money after learning the ropes inexpensively.
This is just scraping the surface of what your "options" are in real estate! This information is a good springboard to explore Lease Option investing strategies, and choosing niches that are suitable for you – based on your investing experience and resources. The good news is, there's room in real estate – and especially in lease options – for everyone to get started, despite experience level and access to capital
For more information on lease options and my real estate investing strategies visit my NuWire Lease Option Expert Page.