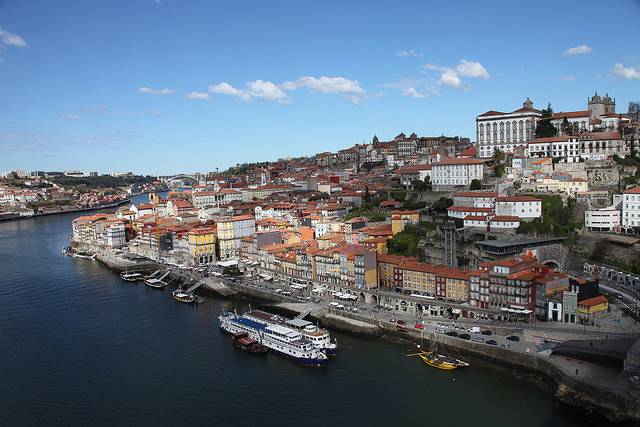 With real estate investment, there's an opportunity for more than just a slightly generous income; with the right cards played, borrowed money can be used to leverage lucrative benefits that are unmatched by most other industries and businesses.
The number of ways for a fortune to be born out of real estate become more bountiful if the scope of your investment transcends national boundaries and goes international, but naturally, you'll want to make sure that you've done your homework thoroughly. Knowing the following things about international real estate investment is essential for going about the process the right way.
International Real Estate Statistics
The National Association of Realtors created a comprehensive infographic on national and international international activity in U.S. residential real estate that you may find relevant as a point of perspective on the market as a whole.
The Association found that, altogether, 16.8% of the 2012 Gross Domestic State product (approximately $2,794,792 million) was accounted for by the Real Estate Industry. The average income generated by real estate related industries, according to the report, was around $17,739.
Get Started
Claim up to $26,000 per W2 Employee
Billions of dollars in funding available
Funds are available to U.S. Businesses NOW
This is not a loan. These tax credits do not need to be repaid
The ERC Program is currently open, but has been amended in the past. We recommend you claim yours before anything changes.
The Association's report revealed that between April 2015 and March 2016, foreign buyers collectively purchased approximately $102.6 billion of residential property; this figure indicated a drop from the last measured period, which was slightly higher at about $103.9 billion.
The statistics implied that, on average, foreign buyers are likely to buy more expensive properties. Out of all of the different properties purchased by foreign buyers, 51 percent of the properties were constituted by five states: Florida at 22 percent, California at 15 percent, Texas at 10 percent, Arizona at four percent, and New York at four percent.
Taking Advantage of Emerging International Markets and Low Buy-in Rates
One of the key advantages of looking at overseas properties for your real estate endeavors is the opportunity to take advantage of emerging markets that haven't yet become saturated. When it comes to certain overseas properties, it's possible to gain control of a particularly large swathe of properties and assets with a relatively low amount of capital compared to national rates.
With an investment that could be as low as 10 to 20 percent of the full buying price, it could be possible to control properties overseas for years at a time with no sizable dent in your wallet. High quality, completely functional assets are available overseas and waiting to be discovered by savvy investors with eyes for the future.
The golden age of explosive economic growth in the United States has objectively come and gone, but overseas, the opportunities are still ample. Frontier markets are constantly on the rise, and all it takes it a well-listening ear and vigilant eye on real estate news to catch onto the next wave before it becomes well-known.
Enlisting in Help of a Real Estate Broker
One of the most potentially effective things that you can do to expedite the home-selling process is to invest in a real estate broker's expertise. Even if it's international, a broker can use a multiple listing service (MLS) to help you out greatly. With the listing service, the broker has access to a full database of all different properties available for sale within any particular area.
If you can become one of the first investors to establish a flow of real estate income on any hot asset with foreign currency, you can be among those who have the most impressively diverse portfolios. Not only does international real estate present a generous opportunity for greater fortune-building, but it can also pose a great potential boost to your authority and versatility as a real estate investor in general.