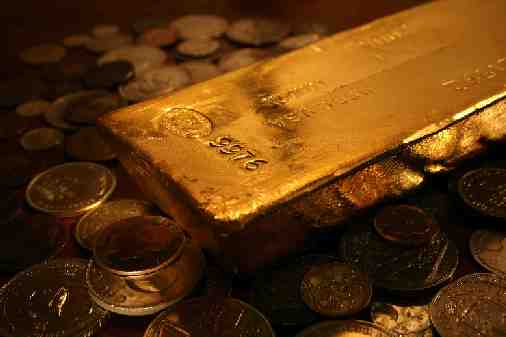 If you check out the latest financial news, you'll find gold value is on the rise. With this news, many people want to add precious metals to their investment portfolio. In 2019, gold rose to over $1,500 per ounce.
People are wondering if investing in precious metals is a good idea. Some say investment in precious metals offers too much uncertainty. Meanwhile, others investing in metals such as gold and silver are doing well.
There are no hard and fast rules when it comes to investing in precious metals. It all depends on the economy.
If you're thinking about investing in precious metals, there is a little you can learn to ensure you make a smart investment choice. Here's what you need to know to make smart investment decisions in precious metals this year.
While this article explores investing in precious metals, it does not constitute investment advice.
Investing in Precious Metals
When you invest in something, whether it be precious metals or businesses, you're having your money work for you. Investing is a way to grow your capital by allocating money into different assets.
As you grow your investment portfolio, you will find many ways to invest. Some investors prefer currencies and stocks but also invest in hedge and mutual funds. Then some invest in precious metals.
After you start investing, you will receive annual returns or "alpha" of your investments. Most returns range from 4-10% of your investment. The highest recorded returns in the world were around 90%.
What's unique about investing is you can grow your capital and make money without having to work more than you already do.
Precious metals are less stable. All precious metals rise and fall, some more than others. Between 2011 and 2019, metals such as silver and platinum steadily declined while palladium began to rise.
But if you take a look at the value of gold during the recessions of 2001 and 2008, gold continued to do well.
Hedging investments is a strategy to protect your investments from risky situations. If your asset loses value, a hedge can help offset this value loss, a lot like insurance. While hedging in precious metals won't protect you from losing money in all situations, it will reduce the chances of losing any money.
Get Started
Claim up to $26,000 per W2 Employee
Billions of dollars in funding available
Funds are available to U.S. Businesses NOW
This is not a loan. These tax credits do not need to be repaid
The ERC Program is currently open, but has been amended in the past. We recommend you claim yours before anything changes.
There are many ways you can invest, such as investing in monarch precious metals.
Investing in Gold
Gold is one of the most popular precious metals for investors. It's held value for thousands of years. During the Great Recession, gold showed how it can hold its worth during times of economic downfall.
During periods of high inflation, investing in gold as a hedge can be a smart investment option. The downside to investing in gold is it can be very pricey for new investors.
Gold is a good investment. Today, it's worth is around $1,500 and rising.
Investors believe gold will continue to rise in 2020. If you have gold in your investment portfolio, you'll want to keep it. Those who are looking to invest in a precious metal should consider adding gold this year.
Investing in Silver
Silver is another popular precious metal. It's worth a little less than gold making it an easier option to invest in for first-time investors. You can grow your portfolio by making small investments.
Silver is more widely used in industrial purposes. Solar energy, medicine, and technology industries all use silver in their products.
The downside to investing in silver is you need to invest or purchase more silver compared to gold or platinum. You'll need more space to store your silver.
As for investing in 2020, investors believe silver is a good option. Silver may be slow to start, but when it starts growing it will accelerate. In the past silver has spiked above gold and investors believe silver will do the same and 2020.
Investing in Platinum
This precious metal is popular for jewelry and catalytic converters found in vehicles. Beyond that, platinum is not used quite as much. This makes it less of an investment compared to silver and gold.
In the past, platinum had always outperformed gold in terms of value. Today, platinum has one of the lowest values of the precious metals on this list. The past 10 years shows gold holding its value better than platinum.
An advantage with platinum is it rarely experiences the sharp spikes and lows in value like gold and silver. It stays fairly stable during economic growth and downfalls.
For 2020, investing in precious metals other than platinum is better. There's still a chance that platinum may rise throughout the 2020s.
Investing in Palladium 
One of the leading precious metals this year is palladium. The automotive industry uses palladium along with some manufacturing industries.
In terms of value and investing, palladium's value is close to that of platinum. Around 2016, this changed when palladium values spiked. By 2019, palladium became the most valued precious metal on the market.
Even though there's a chance that palladium's uptrend will continue, it's best to be cautious with your investments as one nears or breaks the $2,000 mark. For 2020, err on the side of caution and pass on palladium until its value settles down.
Investing in Copper
Copper lives in a very diverse market. Copper is popular in the industrial, manufacturing, and construction industries. And its demand is growing.
Like the other precious metals on this list, copper is in limited supply. More people are investing in copper in the form of bars and coins to diversify their investment portfolios.
2020 is a good year to check into copper and add it to your investment portfolio.
Which Precious Metals are Best?
As 2020 rolls in, there still isn't a definitive answer about what metal is the best choice when investing in precious metals. But, checking past trends and watching the current market will help you make good investments. Right now, gold and silver are good precious metals to invest in this year.
You can buy gold, silver, platinum, and palladium and enjoy instant liquidity into 27 national currencies as well as zero custody costs. All spendable via the Uphold debit card.