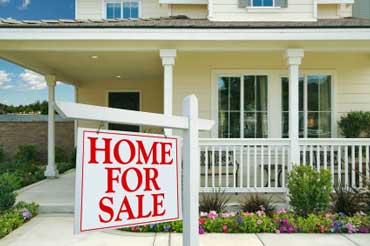 Over recent years, property investment has become big business, with many people investing their hard earned cash in real estate. While some people decide to invest in property in order to make money fast by improving and flipping the property, there are others that are in it for the long haul. Many people decide to invest in property with a view to renting it out to others on a short or long term basis. This is a great way to make regular additional income while also getting someone else to pay for your asset.
When you buy a property to rent out, it is ideal to find a property where you can charge enough rent to cover the cost of any mortgage you had to take out for the property. Anything over and above that amount is extra money in your pocket. So, not only is the property being paid off through the rental income you receive, but you can also benefit from a little extra on top depending on the amount of rent you charge.
Important Considerations before You Invest
Of course, before you make any commitment, there are various vital considerations you need to take into account. This will make it much easier to ensure you invest in the right property. One of the key things you need to do is research the area if you are unfamiliar with it. This is not difficult to do and you can gain access to useful tools online. There are numerous helpful websites for real estate investors, here are a few of them:
Get Started
Claim up to $26,000 per W2 Employee
Billions of dollars in funding available
Funds are available to U.S. Businesses NOW
This is not a loan. These tax credits do not need to be repaid
The ERC Program is currently open, but has been amended in the past. We recommend you claim yours before anything changes.
These sites will help you learn about properties, and areas, before you decide whether it is the right option for you.
When you are looking at the area, you need to take into consideration many factors. Crime rate, schools, preferred housing type for renters in the area, and so on are important to think about. In addition, you also need to look at the local facilities and amenities in the area, not to mention public transport and road links, which you can also do by going online. All of this will play a part in how quickly and successfully you can rent your property out to tenants. It will also play a part in how long your tenants remain in the property, which will affect your void periods when you are not getting any rental income. A great way to learn what locations and types of property are in most demand is to talk with local property managers, or to pay attention to which type of listings are getting a lot of activity.
Another key consideration is the cost of the property compared to the rent you can realistically charge. You need to add these costs up to see whether it is a viable investment. Make sure you also consider the cost of any improvement work that needs to be carried out when doing your number crunching, as well as projected maintenance of the property. Older homes are likely to require more maintenance than newer homes – make sure to account for that cost. Your ideal scenario is to have more rent coming in than all your expenses going out – that's how you start building cash flow.