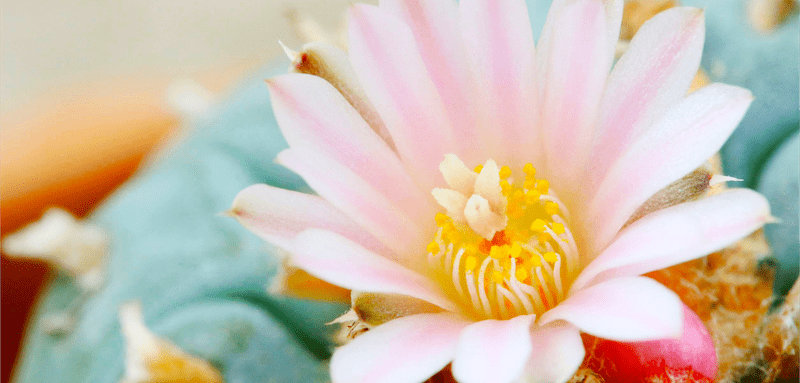 Did you know that approximately 26% of adults in the United States alone suffer from a mental disorder?
Did you also know that a third of those adults – even with treatment – never reach acceptable levels of remission?
Those starting facts, added to a general reluctance to invest further in traditional therapeutics, make research into psychedelic treatments – such as mescaline therapy – a worthwhile undertaking.
Granted, the pharmaceutical industry is already experiencing a noticeable psychedelics resurgence. Many companies, such as Compass Pathways, have recently invested significant time and money into psilocybin cultivation and the results have been promising.
This research, however, has only pushed mental health therapeutics so far. Like any other drug, psilocybin has its limits, and there is no one-size-fits-all solution for mental disorders.
With status quo treatments hitting a proverbial ceiling, it may be time to push the idea of generally overlooked psychedelic treatments such as mescaline therapy.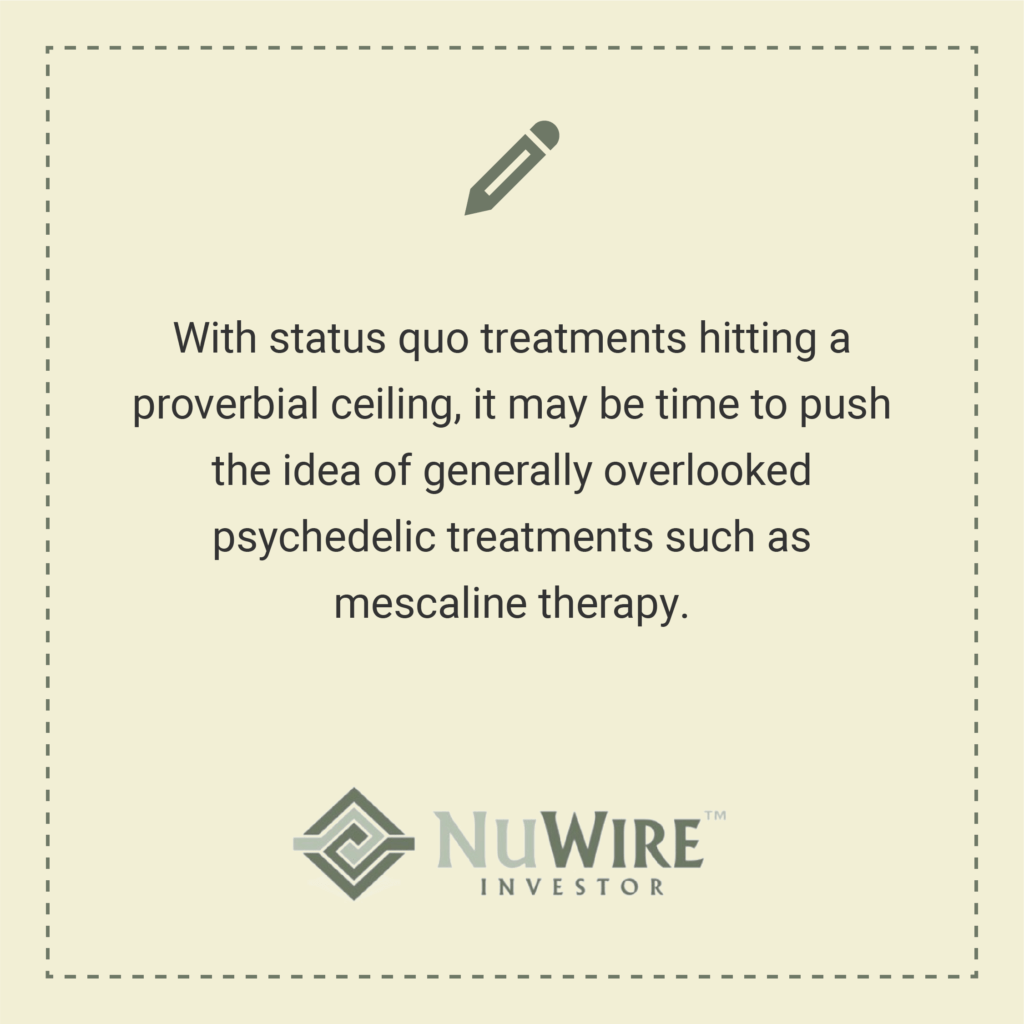 What is Mescaline?
Mescaline, also known as 3,4,5-trimethoxyphenethylamine, is a psychedelic hallucinogen found in various small, spineless cacti, such as the peyote cactus and San Pedro cactus.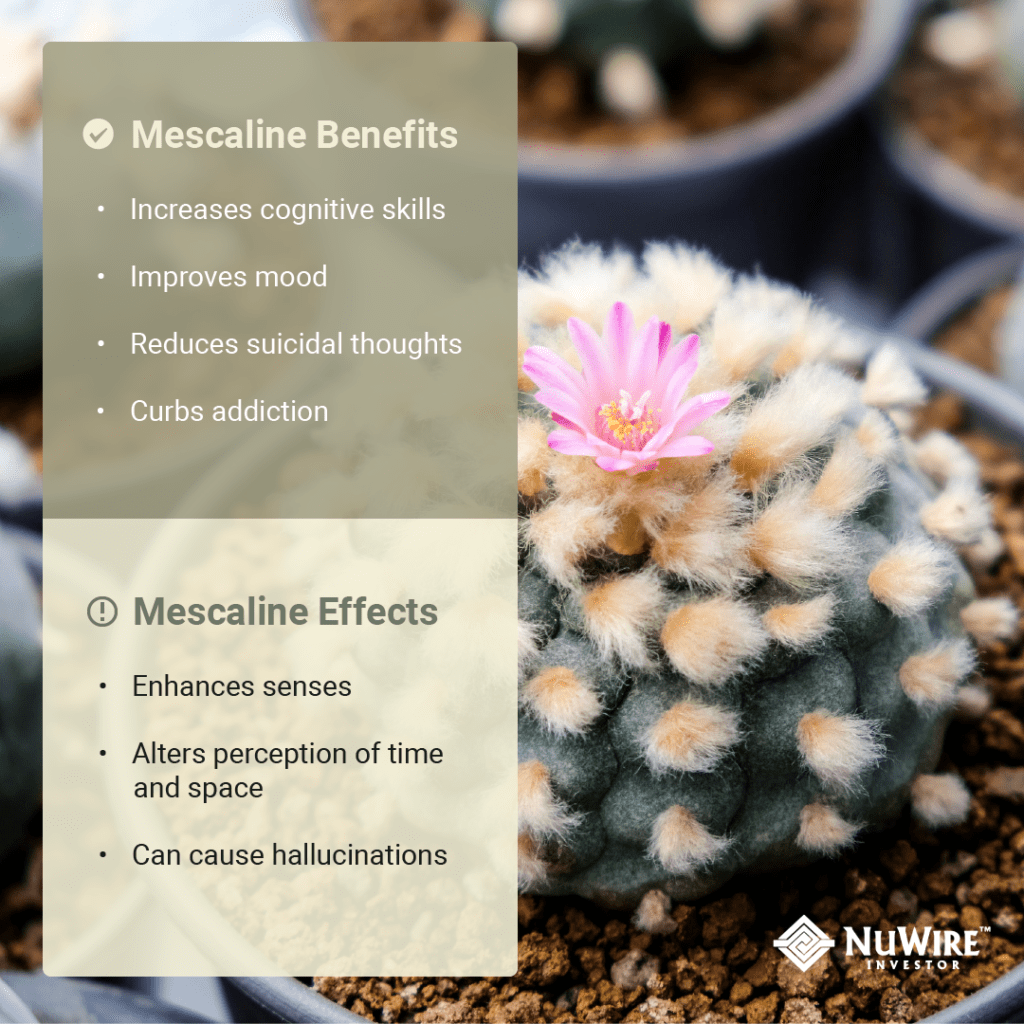 Mescaline Benefits
Increases cognitive skills
Improves mood
Reduces suicidal thoughts
Curbs addiction
Mescaline Effects
Enhances senses
Alters perception of time and space
Causes hallucinations

The "crown," or above-ground portion of the cactus, houses most of the hallucinogen. Circular buttons pulled from the root are dried and then either chewed or submerged in water (like a tea bag) to produce a drinkable liquid. The drug can also be crushed into a powder used for smoking or for use in oral capsules.
A single dose is typically 0.3 to 0.5 grams and lasts about 12 hours, though this can vary by individual.
Mescaline, like most psychedelic drugs, is not physically addictive. It can, however, produce a tolerance, meaning that over time, larger and larger doses can be required to produce the same effects.
Mescaline Benefits
The Native Americans have used mescaline for thousands of years for the treatment of snake bites, illness, and general pain, as well as in religious rituals and ceremonies.
Studies indicate that mescaline therapy may also increase blood flow in the prefrontal cortex, which is the area of the brain mainly responsible for cognitive skills and emotional behavior. The result can be increased problem-solving abilities, enhanced creativity, and improved learning skills.
Mescaline benefits might also include activating serotonin and dopamine receptors, which can boost a person's mood, give them a sense of calm, and make them more motivated and productive.
Get Started
Claim up to $26,000 per W2 Employee
Billions of dollars in funding available
Funds are available to U.S. Businesses NOW
This is not a loan. These tax credits do not need to be repaid
The ERC Program is currently open, but has been amended in the past. We recommend you claim yours before anything changes.
Researchers have also linked mescaline to reduced thoughts of suicide. Some studies suggest that taking even a single dose can temporarily curb suicidal thinking in at-risk patients.
Lastly, mescaline has shown promise as a deterrent to substance addiction, particularly alcoholism.
Microdosing Mescaline
"Microdosing," as the name implies, involves consuming small doses of a psychedelic drug at any given time. Individuals who follow a consistent regimen of microdosing mescaline demonstrate these higher levels of cognitive skills without the added risk of ingesting potentially dangerous dosage amounts.
Mescaline Effects
The effects of mescaline therapy can vary by individual based on dosage quantity, natural tolerance, and ingesting method (smoked, consumed as a liquid or capsule, etc.).
Many people experience altered realities and enhanced senses. Two common examples are sounds seeming unusually loud and acute and colors appearing overly vivid.
Others experience a skewed sense of time and space. They may feel as though time moves extremely slowly or that objects are closer or further than they are. These objects might also appear limitless and without boundaries.
Certain individuals may even get their proverbial sensory wires crossed and believe they are seeing sounds and hearing colors.
People might also develop an unrealistic perception of their physical self, meaning that they may feel weightless or extremely heavy, or view themselves as extremely tall or short relative to their surroundings.
Mescaline effects can also include general hallucinations and senses of paranoia.
Investing in Mescaline Pharmaceutical Companies
Both mood disorders and addiction are daily, billion-dollar drags on the global economy. The financial benefits of better managing these conditions are vast, meaning that a more successful treatment method could garner a huge chunk of the $70 billion mental health industry.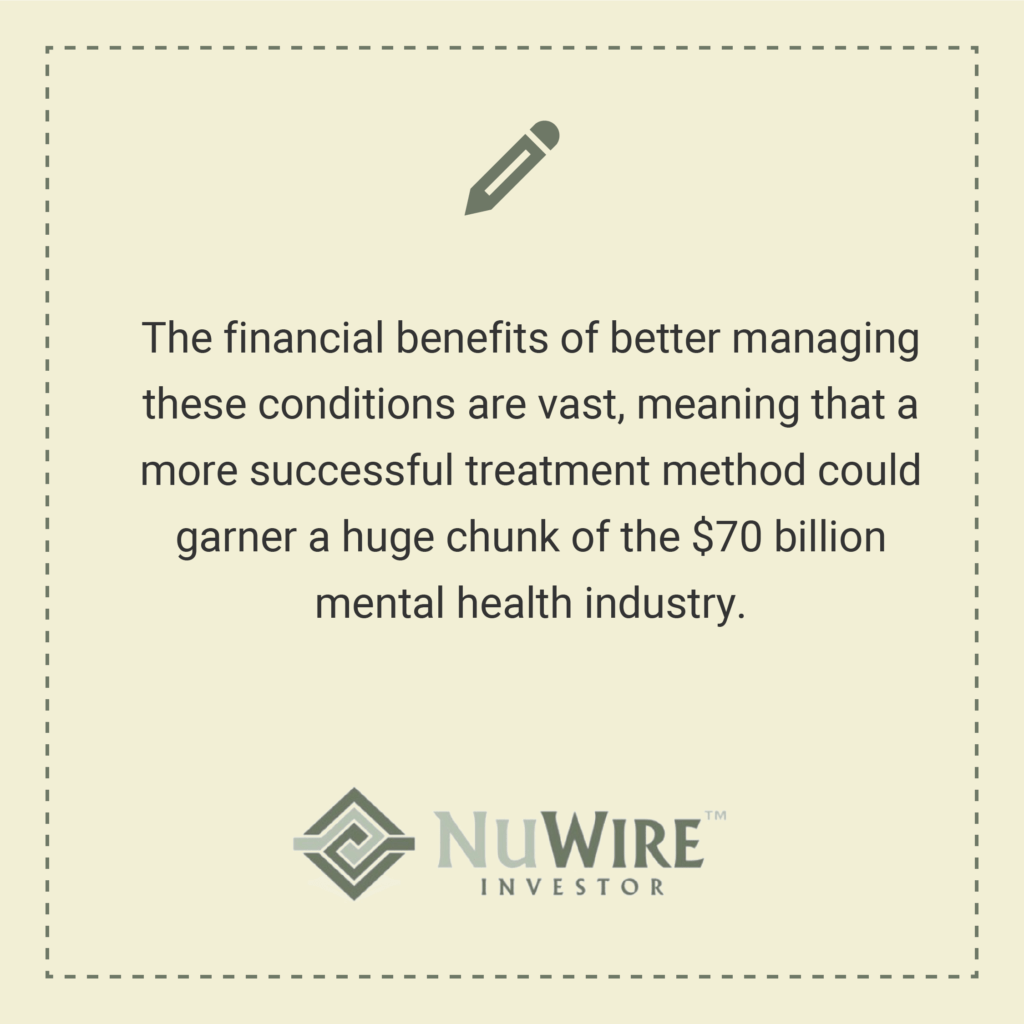 While there have been valuable advancements in mental health treatment, most analysts believe that the real money lies within the next FDA-approved drug proven to battle mood disorders more effectively.
Psychedelic medicine companies experienced an extremely lucrative 2020.  Investors in publicly traded psychedelics companies such as Compass Pathways (Nasdaq: CMPS), MindMed (MNMD), and Numinus Wellness (LKYSF) realized 200 to 300 percent returns on their investments.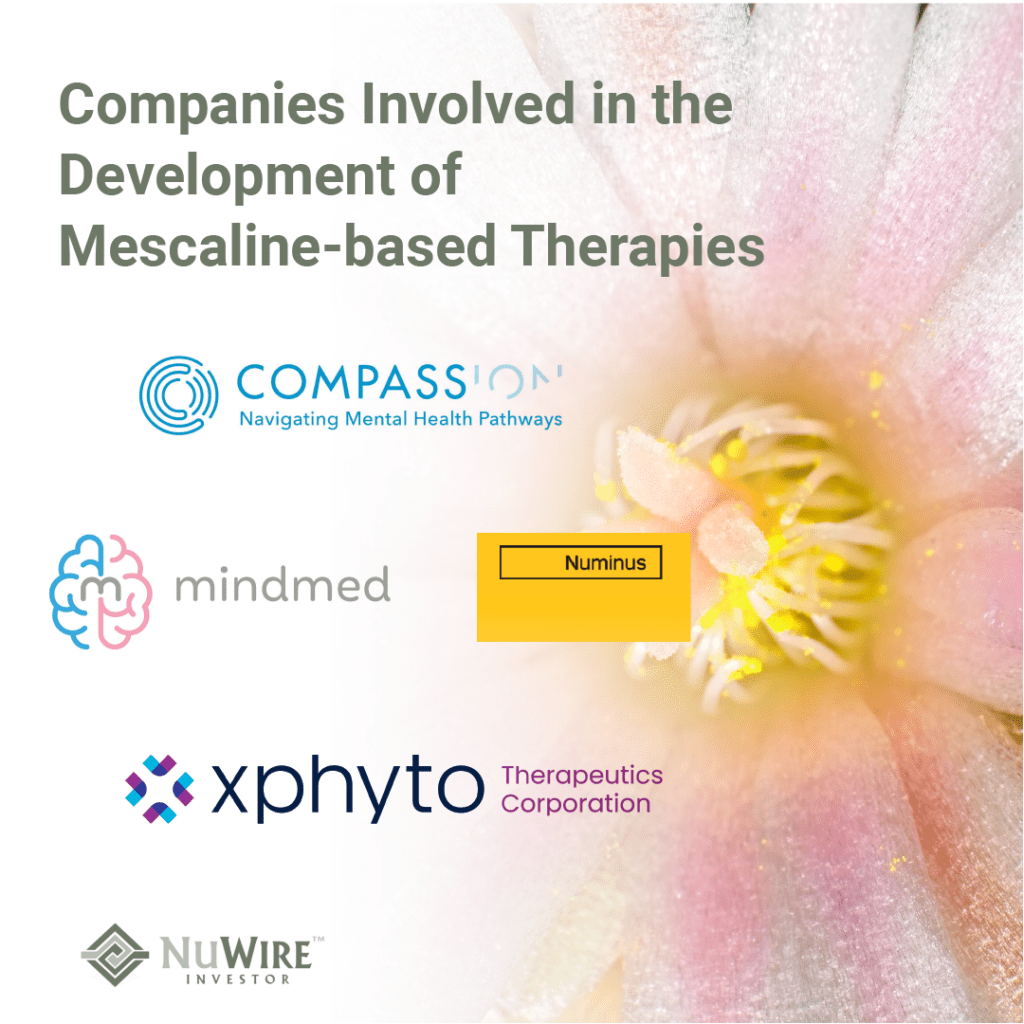 A major reason why psychedelic stocks surged in the past year was the COVID-19 outbreak and its harmful impacts on mental health.
Approximately 264 million people worldwide suffer from some form of depression. The pandemic-driven shutdown – and dissolution of in-person contact – amplified these conditions as feelings of loneliness and helplessness became overwhelming for many people.
As a result, diagnosed mental health disorders continue to rise. Analysts estimate that this could cost the economy up to $16 trillion annually by 2030.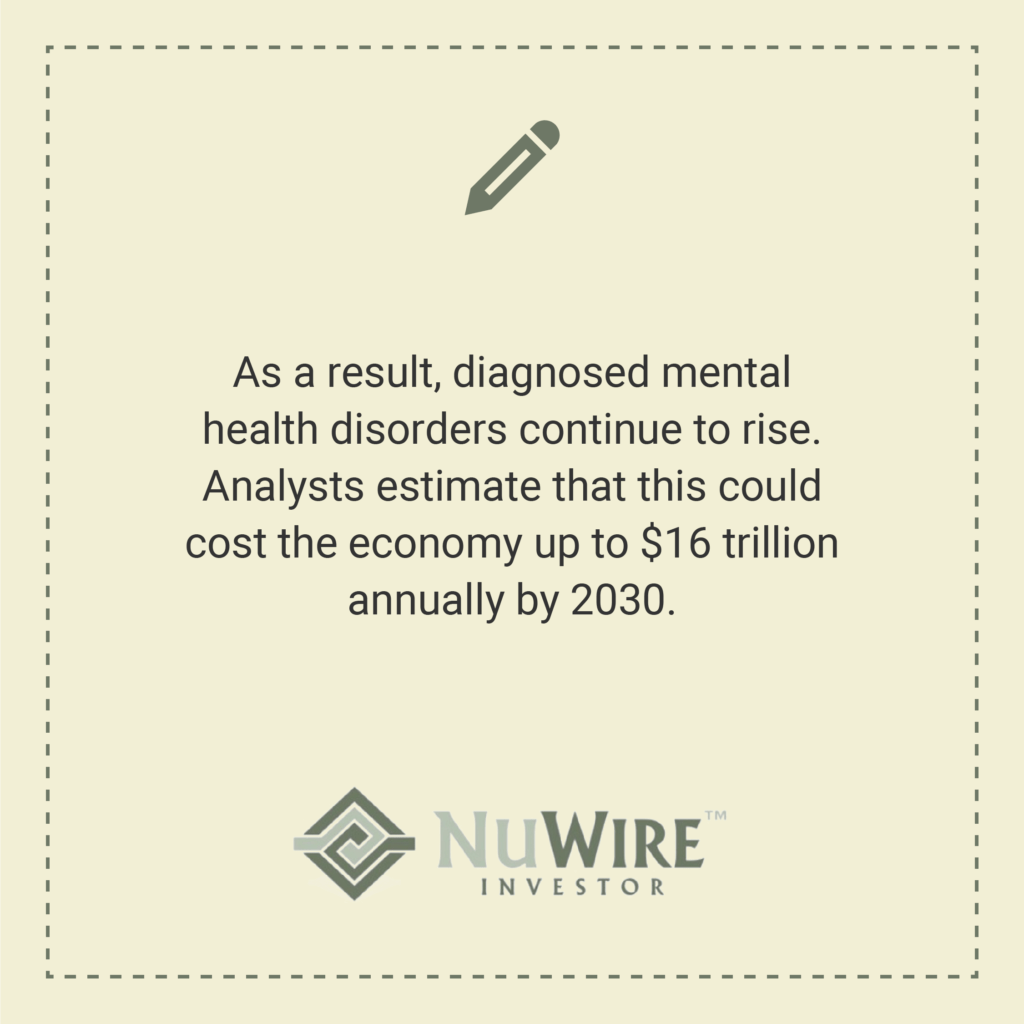 In many ways, COVID-19 acted as a catalyst for mental health awareness. While it was never an overlooked global concern, its consequences – both social and economic – were possibly undervalued and not taken under full consideration.
Now, everyone is talking about mental health and investors are keeping a close eye on companies developing mescaline therapies.
Psychedelic medicine companies with capitalizations between $300 million and $2 billion have infiltrated the small cap market in waves in recent years. Small cap psychedelics stocks, such as MindMed and Numinus Wellness saw their prices increase over 800% and 500%, respectively.
Of course, sustaining such a torrid pace is unlikely, and analysts are divided on whether investing in mescaline pharmaceutical companies should be a long-term consideration. Much of that debate stems from the fact that psychedelic stocks' performances are tied heavily to the success or failure of a single drug.
That being said, most analysts agree that prices should show healthy growth for the time being while mescaline therapy remains a hot topic.
MindMed Mescaline Study
Out of all the larger publicly traded psychedelics companies, MindMed probably conducts the most diversified psychedelic drugs research. While they are still involved in the more common research of psilocybin psychedelic therapy, they are branching out into a more involved study of mescaline benefits.
In fact, they recently announced the start of a new mescaline study to evaluate both the impacts of differing doses of mescaline and the role of the 5-HT2A (serotonin) receptor in altered states of consciousness.
The study will use a double-blind, placebo-controlled, cross-over design with six different dosing conditions. The treatment order will be randomized and counterbalanced.
Limited research has been conducted on the effects of different doses of mescaline (particularly versus a placebo inclusion), making this mescaline study a rarity and potentially very valuable.
Other Companies Developing Mescaline Therapies
While the relatively larger publicly traded psychedelics companies (such as Compass Pathways and MindMed) typically dominate the headlines, smaller bioscience companies are also making headway.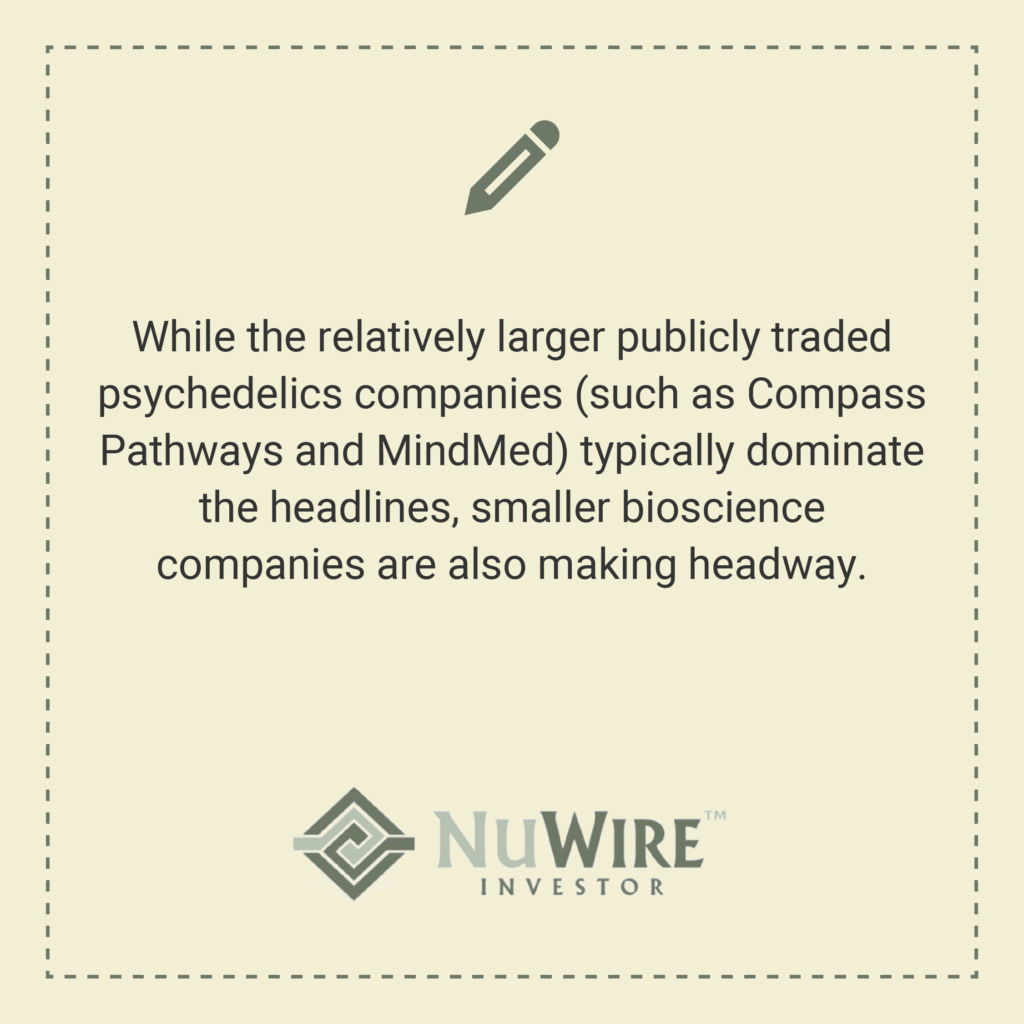 XPhyto Therapeutics (Nasdaq: XPHYF), a life sciences accelerator headquartered in Vancouver, recently unveiled a new psychedelic division named XPhyto Laboratories. This subsidiary will focus primarily on the formulation of pharmaceutical-grade psilocybin and mescaline.
XPhyto is viewed as an industry expert in both sublingual and transdermal therapeutics.
Sublingual drug administration involves placing a dissolvable pill under the user's tongue. As the drug breaks down, it is absorbed directly into the bloodstream via tissue underneath the tongue.
Transdermal drug administration involves the use of a topical cream that is rubbed onto the skin. The drug permeates the skin layers until it reaches the blood capillaries, at which point it is distributed throughout the body via the bloodstream.
Both administration methods can provide precise dose amounts, which experts deem crucial in developing a mescaline-based drug.
Conclusion
The psychedelic drug market, and more specifically mescaline therapy, is currently a growth industry that shows few signs of slowing down in the immediate future. Many analysts anticipate a surge of new mescaline pharmaceutical companies (or subsidiaries) looking to join the race to trailblaze this new frontier.
Granted, the uncertainties surrounding such a relatively unknown field of study do bring into question the long-term survival of psychedelic stocks.
However, the need for improved drugs for treatment-resistant mood disorders is higher than ever since the onset of COVID-19, and analysts do not see that need wavering anytime soon.