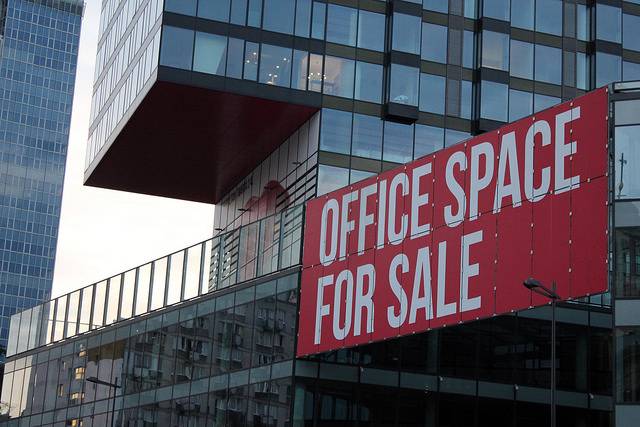 We talk a lot about home staging and its many benefits. With a well-staged home, it's much more likely that it will sell quickly. It tends to help potential buyers see how the different features of the house can be used, and it highlights the space in a real-world way. In fact, according to research, staged homes spend 73% less time on the market than homes that aren't staged, and they sell for prices that are up to 17 percent more than non-staged homes.
So what about commercial spaces, such as an office? Should those be staged as well and if so, what are tips for doing so?
Experts do think staging is important in commercial spaces, but how should you optimize your staging strategy?
Create a Functional Space
Just as you stage a home with functionality in mind, you want to do the same with an office or commercial space. For example, if it's an open office space, show how it can be transformedwith the use of Sunline cubicles or similar modular furniture that will create private workspace within a larger, open space.
Just as you would do in a home staging project, when you're staging a commercial space,you should think about how it will logically be used.
Get Started
Claim up to $26,000 per W2 Employee
Billions of dollars in funding available
Funds are available to U.S. Businesses NOW
This is not a loan. These tax credits do not need to be repaid
The ERC Program is currently open, but has been amended in the past. We recommend you claim yours before anything changes.
Stage It Based on Who Would Rent or Buy the Space
If you have an idea of who would potentially rent or buy a commercial space and the general type of industry, they're in, try and stage it with that targeted persona in mind. You want them to as closely as possible be able to visualize what the spacewould look like for them and how it would function. For example, if it's likely that a client-centric business will move in, then focus on staging a great reception area.
If the spacehas a lobby, you want to put a lot of emphasis on that as well as the actual working areas. For example, you want to warm it up and make it feel modern and inviting. You also want somewhat of a grand impressionor at least one that sets the tone for a successful business being just beyond the lobby.
Remember the General Goals of Staging
Again, try and remember the general goals of commercial staging, many of which are consistent with home staging. Some of the objectives of staging a commercial space should include:
You want the people seeing the space to have the feeling that it's top-quality and represents a great option and deal for them. When potential buyers or renters think like this, it will move your space off the market more quickly.
You want to create a sense of visual appealbecause selling a spaceis all about the visuals.
You want a potential tenant to be able to see not only themselves but their employees working there. You want them to see it as a place where their business will grow and thrive, and their employees will be happy and productive.
Don't Forget the Exterior
While you usually think about the interior of a commercialspace when it comes to staging, you shouldn't forget the exterior. The exterior can be just as important, and you want a sense of curb appealasyou do with a house.
For example, you want to make sure as much as is possible that the parking lot looks neat and manicured. If you have an office in a shared building, a lot of this might not be in your control, but try to consider whatever you can control.
A few other things to remember when staging a commercial space:
Remember to keep it neat, tidy and clutter-free. While you do want potential tenants to be able to see the functionality and unique value of the space, making it overly personal or too cluttered is likely to be a big turnoff.
Use neutral color palettes wherever possible. Everyone is going to have different preferences when it comes tocolors, andthere's no way to appeal to everyone if you're going to be using a bold color, which is why it's best to avoid doing so.
Don't put anything in the space that's too flashy or too reminiscent of a particularbrand or image. While you want people to be able to visualize how a spacewill function, you don't want them to associate it with something other than their own business.
When you stage a commercial space, as with a home, it can be something that adds tremendous value in terms of what you get for the spaceand how quickly you can take it off the market.