KuCoin Review: A Comprehensive Overview 2022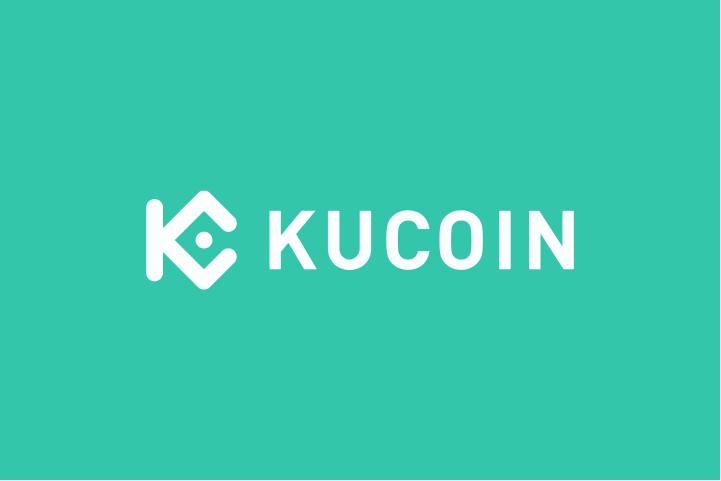 KuCoin
Comprehensive offering of powerful trading tools and features
Low fees across competing exchanges
Provides an extensive offerings of cryptocurrencies
Highly-rated user-friendly mobile application
Pros
Supports over 700 digital tokens
Does not require KYC verification
Opportunities to earn yields on crypto
Offers advanced trading tools for experienced traders
Cons
Not beginner-friendly
Not available in the United States
Inefficient fiat on-ramp options
Poor customer support
KuCoin Ratings & Reviews
As the most popular centralized cryptocurrency exchange, KuCoin has over 20 million users and over $1.2 trillion in trading volume. 
KuCoin offers one of the largest listings of cryptocurrencies and provides some of the lowest fees across competing exchanges.
Between the powerful trading platform, passive income opportunities, and platform rewards, KuCoin has established a wealth of tools needed to make the most out of crypto.

Pros & Highlights
KuCoin boasts several enticing advantages that add to the allure and experience of its platform.
KuCoin supports over 700 tokens, including many altcoins not found on other leading exchanges.

In addition to the desktop website, KuCoin is readily accessible through a user-friendly, highly-rated mobile application available on the

Apple App Store

and

Google Play Store

.

KuCoin does not require KYC verification, but doing so will unlock additional benefits for the traders. 

As a cryptocurrency exchange primarily focused on experienced traders, KuCoin offers advanced trading tools such as spot, margin, and futures trading and access to quantitative trading bots.

KuCoin also provides users additional opportunities to earn yields on their crypto, such as the

Crypto Lending

and

KuCoin Earn

features. 

The platform native token, KuCoin Shares (KCS), offers additional platform benefits to holders, including trading fee discounts and daily dividends.
Cons & Risks
Although KuCoin provides some powerful tools and offerings, there are some downsides to the platform that are important to note. 
KuCoin is not beginner-friendly. Using the platform requires a basic knowledge of trading tools to buy and sell crypto safely. However, they have recently introduced a more intuitive

'Convert'

feature that makes this process much easier.

KuCoin offers fiat on-ramps such as bank card linking for users to deposit money, but it is not as smooth as advertised and may not be a viable option for some users. Many KuCoin users look to deposit their assets on other exchanges and send stablecoins, or tokens pegged 1:1 to fiat currency, to their KuCoin account for trading. 

KuCoin is available in over 200 countries, but unfortunately, the United States is not one of them. Although US-based users can still utilize the platform, they cannot complete the KYC verification process that unlocks additional benefits.

Other cons of the platform include poor customer support, KYC required to increase daily withdrawal and trading limits, and a limited offering of educational resources.
KuCoin Features
KuCoin has succeeded as a cryptocurrency exchange due to its extensive offering of features throughout its platform.
Fiat On-Ramp Options: KuCoin provides multiple options for users to deposit fiat currency onto their platform. Users can deposit assets through credit/debit cards, Apple Pay, ACH transfers, and wire transfers. 
Advanced Trading Tools: The KuCoin trading interface is comprehensive. The spot, margin, and futures trading capabilities are powerful enough for experienced traders, while the intuitive Convert feature and mobile application make trading easy for beginners.
KuCoin Shares Token (KCS): The KuCoin native KuCoin Shares token (KCS) was introduced to provide additional incentives to platform users. Those that hold at least 6 KCS are eligible to earn 50 percent of the platform trading fees as a daily dividend. Holders are also granted trading fee discounts of up to 20 percent. 
Yield Generating Strategies: Trading cryptocurrencies is not the only way to financially capitalize on the platform, as KuCoin has several features that investors can utilize to capture additional yield on their cryptos, such as staking, lending, and mining capabilities. 
KuCoin Wallet: In order to bolster the KuCoin ecosystem and platform offerings, KuCoin designed the KuCoin Wallet for users to manage their digital assets. With a multi-chain aggregated token display, NFT storage, and Hacken audited security infrastructure, the KuCoin Wallet offers a viable solution to the self-custody of digital assets.
KuCoin Prices & Withdrawal Fees
KuCoin offers some of the lowest fees in the ecosystem, giving it a major advantage over other centralized exchanges.
Trading fees on the platform are structured such that the fee amount decreases as an individual's trading volume increases. It is also important to note that fees paid via the Kucoin Shares (KCS) token receive a 20 percent discount.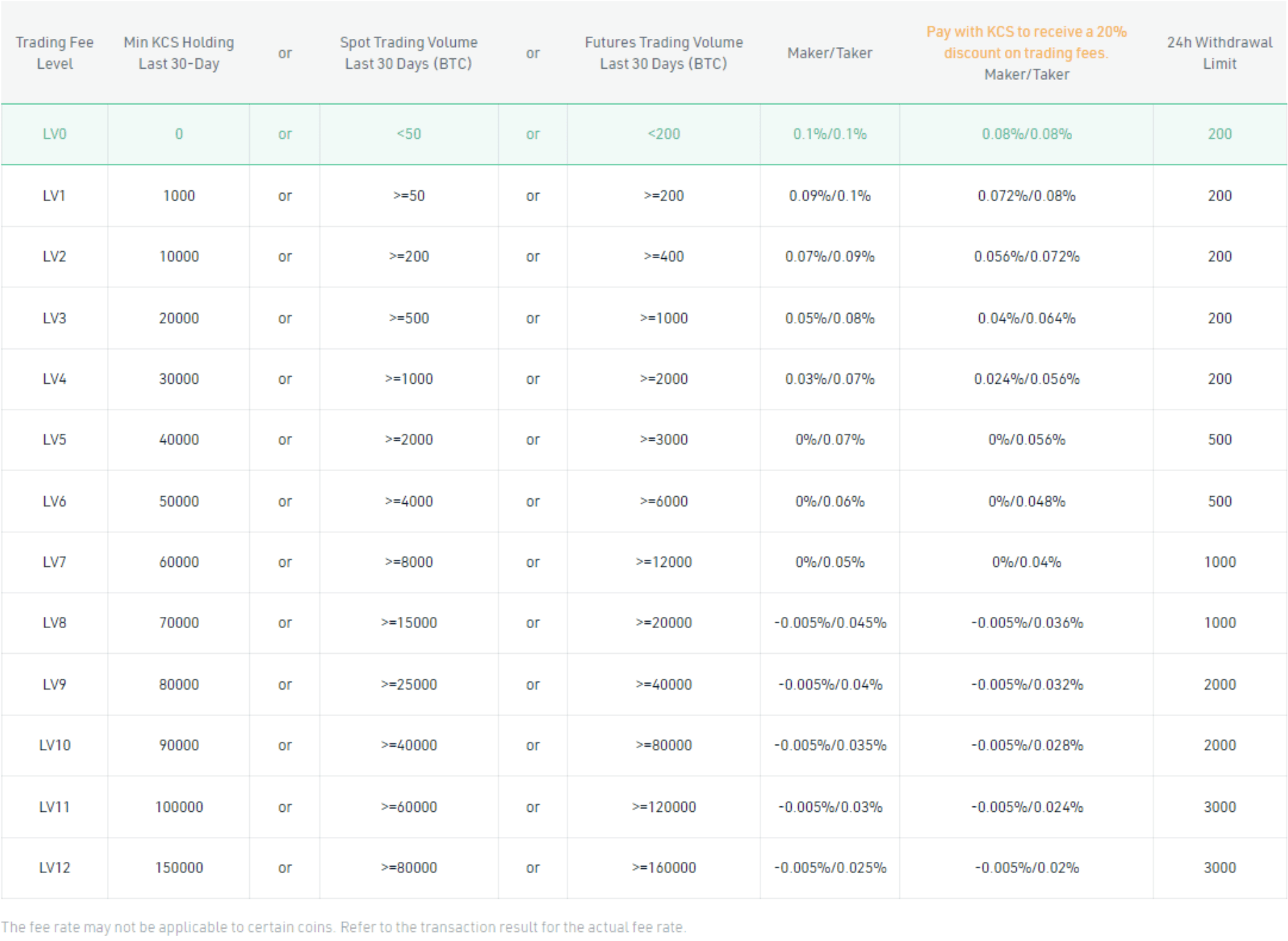 The trading fee level of an individual is determined by either the amount of KCS held in the last 30 days, total spot trading volume (in BTC) in the last 30 days, or total futures trading volume (in BTC) in the last 30 days. 
For example, a user who conducted over 50 BTC in trading volume in the last month will have level one trading fees, equating to a 0.09 percent maker (seller) and 0.1 percent taker (buyer) fee. If those fees are paid in KCS, the fees will be reduced to 0.072 percent maker and 0.08 percent taker fees. 
KuCoin also charges a fee when tokens are withdrawn from the platform. Withdrawal fees vary from token to token, some requiring fixed rates regardless of transaction size and others charging variable rates.
Company Background & History
When KuCoin co-founder Michael Gan started mining bitcoin at the age of 16, he realized the pitfalls of the cryptocurrency exchange experience when transacting on one of the only exchanges available in 2012, the infamous Mt. Gox.1 
As blockchain capabilities continued to develop, Michael Gan partnered with Eric Don in 2013 to begin ideating on the next great exchange when they "realized that [blockchain] was reshaping the financial system into one that would not only serve the richest few but everyone in the world". 
Headquartered in Seychelles, KuCoin officially launched in 2017 and has since expanded its presence across the globe, with availability in over 200 countries and 20 million users. Although the platform has already experienced success, the KuCoin team continues to deliver innovative features and add to its extensive token offerings list.
Trader Tools & Trading Experience
The trader tools offered by KuCoin are comprehensive and are tailored more towards experienced investors, providing access to spot trading, margin trading, and futures trading. 
The desktop trading interface may seem extreme at first glance but is fairly simple to understand after a bit of navigation. Many users may find familiarity with the charting capabilities as they are directly imported from the popular charting platform, TradingView. 
The mobile-application trading interface is a simplified version of the desktop platform and is much friendlier for beginners. It also delivers an almost gamified experience with offers, rewards, and bonuses exclusive to the app.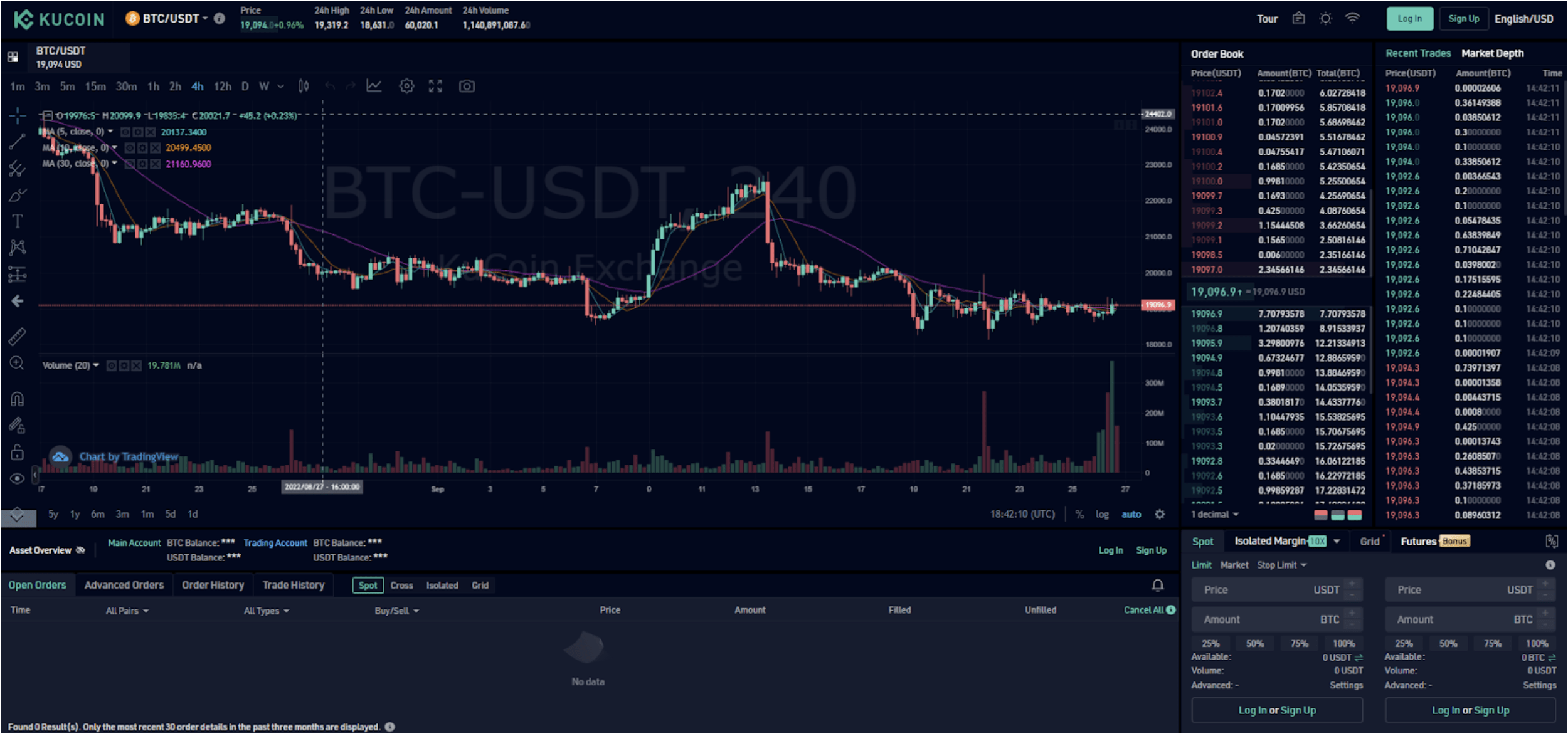 KuCoin also provides traders the ability to utilize trading bots that automatically execute specific strategies. Users can select from a list of popular trading bots and strategies, or they can implement strategies designed themselves. 
For the beginner trader, KuCoin has introduced the 'Convert' feature, which provides a more intuitive trading experience similar to interfaces seen in DeFi exchanges.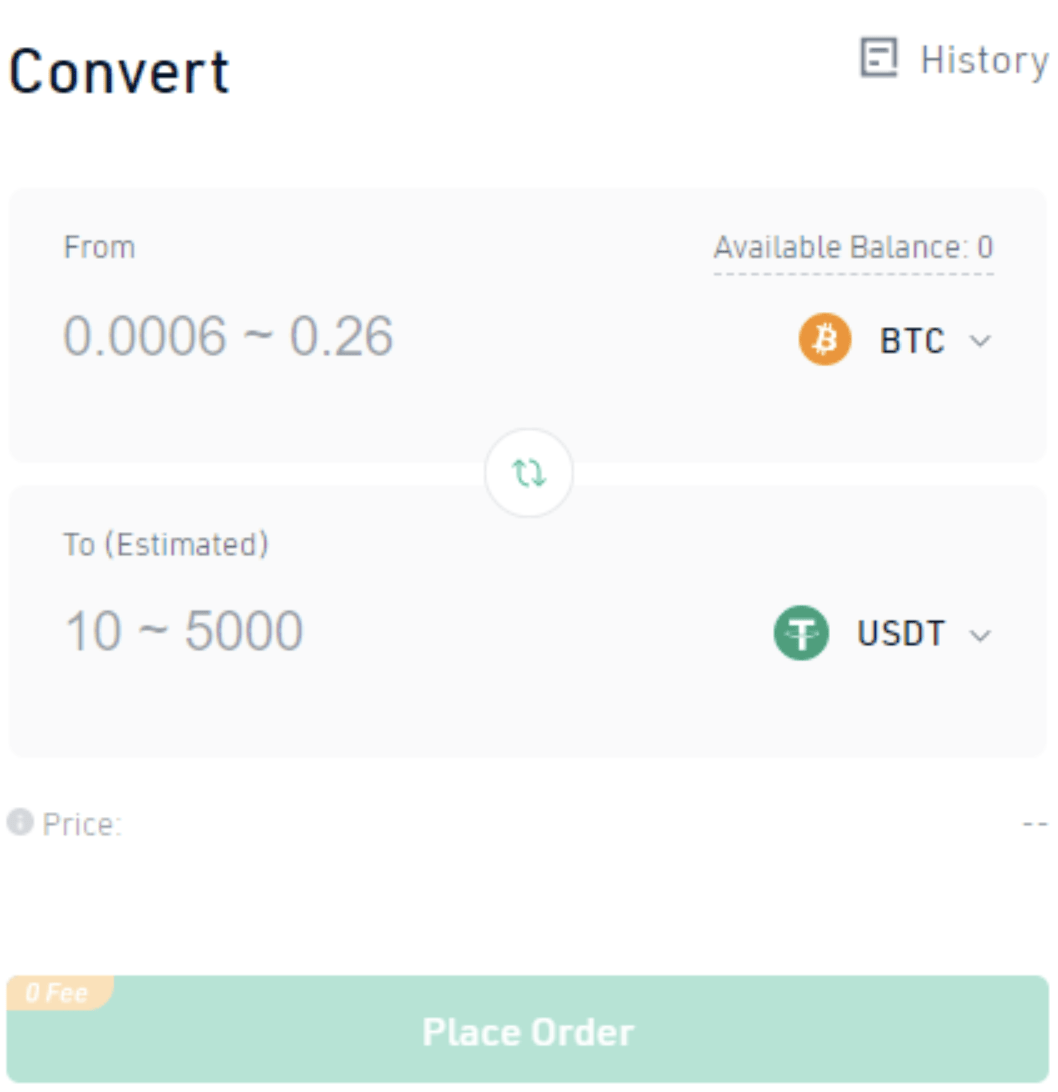 Beyond the advanced trading tools on the platform, KuCoin's Crypto Lending feature provides users the opportunity to lend their crypto to other users at specific term lengths. With annualized returns of up to 10 percent, this feature can provide users additional yield for crypto otherwise sitting idly in their account. 

KuCoin Earn is a feature unique to KuCoin and is referred to by the team as "a one-stop-shop wealth management service platform". Through this service, users can subscribe to a variety of different yield-generating strategies across multiple chains and assets. 
For those interested in Proof of Work (PoW) crypto mining, KuCoin Pool offers a low-fee mining pool that miners can join to secure the Bitcoin (BTC) and Ethereum (ETH) networks, earning a yield in the process. The KuCoin Pool website provides more information about the required equipment and account setup.
What Cryptocurrencies are Available on KuCoin?
KuCoin provides one of the largest offerings of cryptocurrencies, with over 700 tokens listed on the exchange. These tokens include the majority of the top 100 cryptocurrencies by market cap, as well as many altcoins and small-cap tokens that are unavailable on other popular exchanges. 
The sizable offering of these altcoins is one of the primary reasons that traders choose KuCoin over their competitors, as in many cases, these tokens are listed exclusively on the KuCoin platform.
Security: Is KuCoin Safe & Secure?
Security consideration is the main priority for cryptocurrency investors and exchanges. KuCoin offers a number of security features that help ensure the safety of users' funds.
The implementation of Google's two-factor authentication and trading/withdrawal safety phrases ensures that only an individual with specific information and devices can access a user's account, reducing the possibility of a security breach. 
User funds are custodied by OnChain Custodian and are backed by Lockton Insurance. These partnerships have been established to increase custodial security and provide financial relief to customers in the event of a hack. A portion of platform funds is also stored offline in a cold storage wallet. 
KuCoin has introduced further security measures by launching a bug bounty program in which participants are awarded up to $10,000 for finding potential weak points in KuCoin's security. 
It is important to note that KuCoin was hacked in September 2020, resulting in a loss of almost $285 million. About $240 million of the stolen funds were recovered, and the difference was covered by KuCoin to users.2 This is a major security breach that has led to heavy investment in security infrastructure to ensure the safety of users' funds. 
Since this incident, KuCoin has operated with no major security breaches.
Customer Support: Contacts & How to Get Help
The customer support process on the platform can sometimes be a little inefficient. KuCoin claims 24/7 coverage for customer support, but all communications are conducted via support request submittals and email. Currently, users cannot speak with an actual individual regarding complaints, as they do not have phone support. 
Customer support can be reached by email at tech-support@kucoin.com, or a support request can be submitted on the website.
KYC, Taxes & IRS Reporting Details
Many cryptocurrency exchanges, especially those operating in the United States, require the completion of Know Your Customer (KYC) verification to begin trading. KuCoin does not require KYC verification to use the platform, but completing the verification process significantly increases daily withdrawal and trading limits and unlocks access to leverage trading.
Level one KYC users are limited to withdrawals of 1 BTC every 24 hours and up to 20x leverage, whereas level two KYC users have withdrawal limits of up to 200 BTC every 24 hours and up to 100x leverage. 
The level one KYC verification process consists of providing your name, country of residence, and an ID number from official identification such as a driver's license or passport. 
Level two KYC requires users to upload a photo of their official identification and a photo of the user themselves. KuCoin also provides a tutorial video describing the exact steps in detail, with the whole process taking several business days to complete.3
KuCoin does not support KYC verification in the United States. US-based users can still use the platform without KYC, but the experience may be limited. 
KuCoin does not report to the IRS and is, therefore, not required to generate the respective tax forms. Although KuCoin does not provide tax documents directly, they have partnered with Koinly to generate the needed tax information. This is achieved by exporting KuCoin transaction history directly to Koinly via CSV files or using the KuCoin API.
Who It's Best For
KuCoin's features are enjoyed by customers spanning over 200 countries. However, US-based users have a limited experience. These individuals may opt for an exchange with a higher focus on those in the United States that comply with U.S. regulations.
Although there are hurdles, such as the difficulty of depositing fiat currency and learning how to navigate the trading platform, KuCoin offers several unique and powerful features that provide a rewarding user experience.
Between the advanced trading tools, lending/borrowing, and KuCoin Earn feature, KuCoin provides everything investors need to make the most of their crypto experience. The combination of low fees and large extensive token offerings gives users access to assets unavailable on other platforms and at a low cost. 
With a user-friendly mobile application that is inviting to inexperienced users and a desktop platform curated towards veteran traders, KuCoin provides availability to users of all levels.