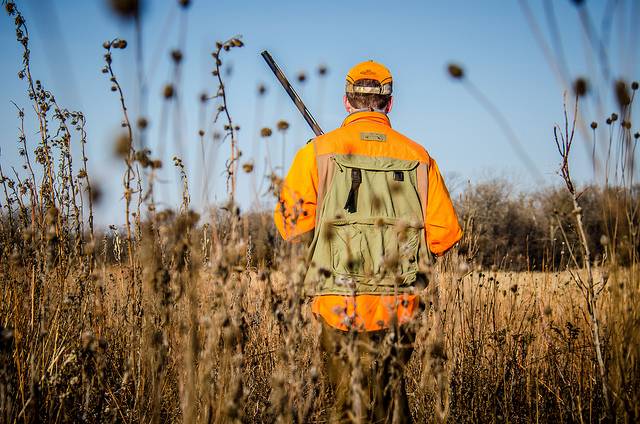 When you decide to acquire a substantial acreage it can be the catalyst for a major lifestyle change and it will often also provide you with a sense of responsibility to put that land to work and earn some income while you enjoy the amazing views.
If you are considering a complete change of direction and want to buy a property that comes with a large parcel of land, starting a hunting preserve is one potential way of generating an income to go alongside what can be a very rewarding lifestyle.
Here is a look at how you might be able to achieve a great combination of lifestyle and income and what is involved in setting up a hunting preserve on your land.
Profiting from the land
Once you have tracked down a suitable property through a site like Sports Afield Trophy Properties the next step is to give plenty of thought to how you might be able to put all that land to work and earn some revenue.
If you become a hobby farmer and are not using the land commercially for growing crops there are still overheads and general farm expenses that need covering and that is where you can get creative in how to make the most of the land you own.
This normally involves carving out a niche opportunity in your area that is going to fuel demand.
One of those specific niches is a hunting preserve, and although the idea may not be for everyone, if you have an interest and a degree of knowledge relating to raising poultry or alternative livestock combined with a background in hunting, these are the qualities that can set you on your way.
Building up the business from the ground
Get Started
Claim up to $26,000 per W2 Employee
Billions of dollars in funding available
Funds are available to U.S. Businesses NOW
This is not a loan. These tax credits do not need to be repaid
The ERC Program is currently open, but has been amended in the past. We recommend you claim yours before anything changes.
In order to keep costs down and to gauge the level of interest in the various hunting options that you can offer it often pays to build your hunting preserve up reasonably slowly and start with a low-cost strategy.
Your ideal strategy would be to look at building a suitable platform for expanding your hunting preserve business and plan for growth as demand increases, allowing you to improve and add facilities and options as you start to generate an income.
Your target market will be sportsmen who are willing to pay to hunt specific game such as pheasants, waterfowl, and upland birds. There is always room for diversity once you are established and the inclusion of big-game animals is a possibility to explore, although that involves a number of legal complexities that are often best tackled once you have an established hunting preserve.
Finding your target market
Networking in your local area and making contact with the potential customers who are going to be interested in using your hunting preserve is a good starting point.
If you are going to be concentrating on birds you could offer your land as a venue for clubs and associations who run competitions and want a facility to train their dogs and conduct field trials to hone their skills.
Talk to the various club leaders and other people involved to get feedback on what they are looking for from your facilities and how you might be able to create a regular meeting point at your venue.
You might also find that a local hunting club would be interested in pooling their resources to help build the right habitat for hunting, which can be a very cost-effective strategy.
Know your limits
If you are new to the area or unfamiliar with all the requirements associated with setting up a hunting preserve it is essential that you get guidance on things like what the bag limit for hunting is in your area.
Your state department of natural resources will have this information, such as how many rooster pheasants a hunter on a preserve can have at any one time, plus other important considerations and legalities that you will need to adhere to on your land.
If you have made the decision to create a shooting preserve business on your land there are plenty of opportunities to turn the venture into a steady income stream when you do your research and meet that proven demand.
Using your land as a hunting preserve has the potential to become a viable investment opportunity but it often pays to start out modestly and build the business up over a period of time.
That way you can give yourself the best chance of enjoying a great lifestyle supported by a regular income from your land.
Author Bio
Ludo Wurfbain works in the real estate industry for some top clients dealing with both land and property. His informative articles touch on these topics and appear on property blogs, lifestyle and more.