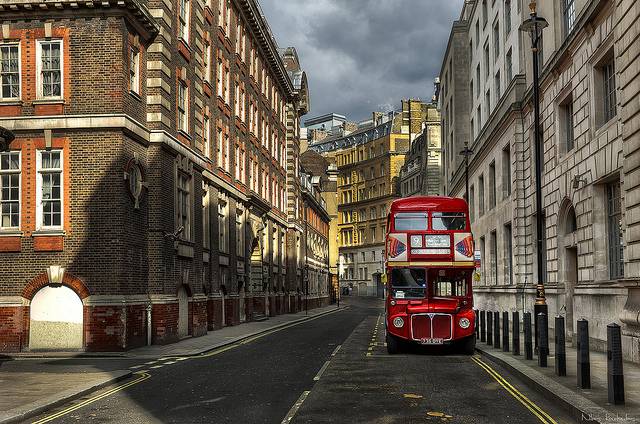 It's common knowledge that London was very unhappy about the result of the Brexit referendum and its potential effect on business in general and the financial services sector in particular. While it's still anyone's guess what will happen over the long term, at current time, the signs look promising.
Investment in commercial property in London is still strong
In the period January to June 2016, transactions on the London commercial property market totalled £7.45 billion. Over the same period 2017, the figure is £8.83 billion. In other words, commercial property investment in London has increased by almost a fifth.
Massive interest from the Far East
China (including Hong Kong) and Singapore accounted for nearly half of all investment during this period. Probably the most high-profile purchase was that of the Leadenhall Building, often called the Cheesegrater, which was sold for an impressive £1.15 billion to Hong Kong-based CC Land. Other high profile purchases included One Kingdom Street (also to CC Land), 20 Gresham Street (to China Resources Land) and 67 Lombard Street (to Ho Bee Land of Singapore).
Get Started
Claim up to $26,000 per W2 Employee
Billions of dollars in funding available
Funds are available to U.S. Businesses NOW
This is not a loan. These tax credits do not need to be repaid
The ERC Program is currently open, but has been amended in the past. We recommend you claim yours before anything changes.
Asian investors have long been active in the UK property market in general and the London commercial property market in particular and there are many reasons for this. The particularly high level of activity at this time is likewise a reflection of a number of factors including the fact that countries around the world are offering miserable rates on cash deposits, almost forcing those with disposable cash to look for alternatives, coupled with the fact that the pound is still at a low point in the currency markets meaning that the prices of sterling-denominated assets, such as London commercial property, look especially attractive.
Strong interest from the EU
There is an interesting contrast between media headlines indicating that other EU cities are working actively to woo London-based companies away from the UK and the activity in the London commercial property market. For example, German investors have been very much engaged in commercial property investment in the first half of this year and have also made some high-value purchases, such as that of 2&3 Bankside (by Deutsche Asset Management).
One potential explanation which reconciles both of these points, is that EU cities have long been in competition with each other as business locations and that the prospect of Brexit has just made this competition more visible, rather than more active. Notwithstanding this, however, there are a number of reasons why the UK in general and London in particular are popular business destinations, only some of which relate to the UK's membership of the EU.
The outlook for the future
Predictions are always dangerous, but history and hard facts can still give some useful clues. The UK has many advantages as a business destination, including some of the most flexible labour laws in the world and certainly in Europe. It also tends to be friendly to disruptive companies such as those in the tech centre. While a favourable deal with the EU could certainly be of benefit to some UK industries, particularly financial services, overall the UK is still well-placed to manage in a post-Brexit environment and as such London's main competition as a business destination may well come from the "Northern Powerhouse" rather than other EU cities.
Author Bio
Fletcher Day are a full service commercial law firm based in Mayfair, with a dedicated team of commercial property lawyers in London.