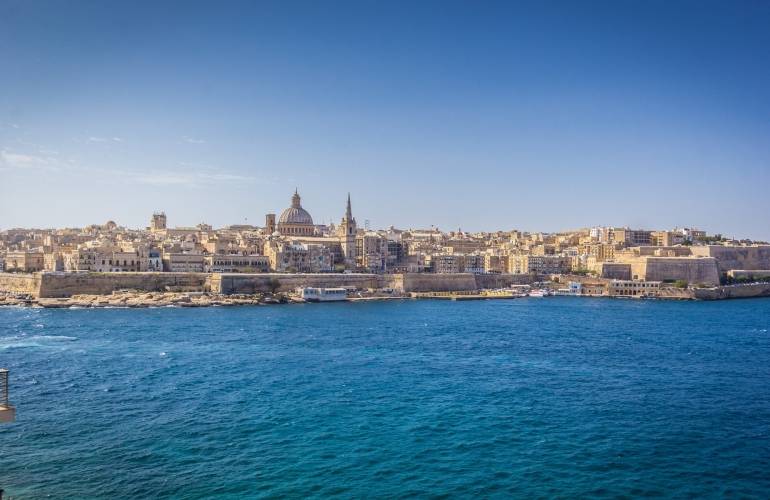 Most people know Malta as a popular travel destination that offers Mediterranean charm alongside beautiful beaches and historic landmarks. To the smart investor, Malta is also a lucrative market for real estate investment.
That's because this island nation has shown sustained economic and political stability over a long period of time. Malta has also established itself as a reputable financial center with a strategic location and attractive tax advantages.
Not only that, but Malta offers a great quality of life and a rich culture and history. Whether you want to invest in Malta's growing property market or are looking for a second place to call home, the Maltese government has you covered with the Malta Residency by Investment Program. 
What is the Malta Residency by Investment Program?  
In 2016, the Maltese government launched the Malta Residency by Investment program as a way to cater to investors who want a second residency without necessarily living in Malta. The MRI is different from the country's Global Residence Program which requires applicants to reside in Malta for a set period of time each year.
Requirements
Get Started
Claim up to $26,000 per W2 Employee
Billions of dollars in funding available
Funds are available to U.S. Businesses NOW
This is not a loan. These tax credits do not need to be repaid
The ERC Program is currently open, but has been amended in the past. We recommend you claim yours before anything changes.
The Malta Residence by Investment program is open to non-EU residents who meet the following criteria:
The main applicant must be 18 years or older, in good health and of good repute. This means no criminal record or negative credit rating.
The main applicant must purchase EUR 250, 000 worth of government bonds. You must retain this investment for five years minimum.
Make a non-refundable contribution of EUR 30, 000 towards the government's development fund. EUR 5, 500 of this investment will go towards paying government administrative fees.
The main applicant must also purchase property that's worth EUR320, 000 or more. Alternatively, take out a property lease of EUR 12, 000 per annum. Should you choose to purchase property in South Malta or Gozo, the minimum purchase price drops to EUR 270, 000 while the lease price becomes EUR 10, 000.
The main applicant must have a minimum annual income of EUR 100, 000 to show economic stability.
Please note that only you and your family can reside in the investment property that you purchase in Malta under the MRI program. You cannot sublet or lease it to other individuals, whether local or foreign. But you are allowed to have a live-in domestic helper to maintain the property when you're abroad. Just make sure to go through the proper channels to ensure that you have the government approval to do so.
Also, you must cover legal and processing fees over and above the required investment. These typically cost EUR 40, 000 per application on average.
Eligibility
Besides the main applicant, economically dependent family members may be included in the application. This includes:
Your spouse (at an extra cost of EUR 5, 000)
Children under the age of 18
Unmarried children between the age of 18 and 25
Parents over 55 years of age
It's important to note here that in order to include family members in your application; you need to purchase European health insurance cover for them.
Once you satisfy these requirements, you'll be granted permanent residency in Malta. The same goes for any economically dependent family members that you included in the application. There's no requirement for any member of the approved application to stay in Malta or Gozo for a stipulated period of time.
Conclusion
The MRI program is a marvelous opportunity for you to become a part of one of the world's most attractive locations. The country's property market fared well even during the '08 financial crisis and continues to show positive prospects. The best part is you'll enjoy a pleasant climate all year round and the conveniences of world class infrastructure. You'll also have peace of mind knowing that your asset is protected thanks to Malta's robust economy.
However, you'll do well to hire a licensed immigration consultant who will guide you through the process and ensure that you submit the proper documents. This can significantly improve your chances of approval, as opposed to going it alone. Keep in mind that the Maltese government rejects 25% of applicants each year and most suffer this fate due to a lack of preparation.