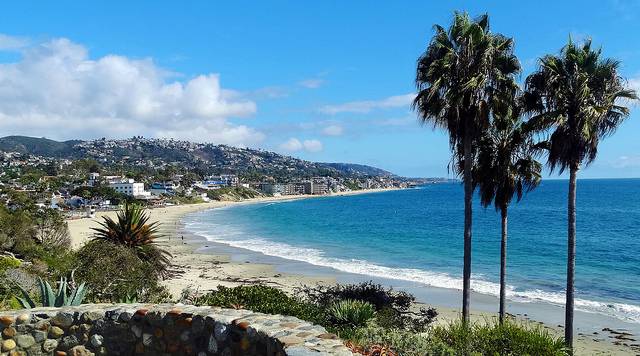 A mobile home park in Laguna Beach, California recently sold for a reported $80 million. The lot rent there is around $5,000 per month. You might think that's an unusually valuable park – and it is. The sale was the largest per space in U.S. history (not counting the mobile home park that sold for $1 million per space a few years ago, but that was a buyout to tear the park down, not keep it in operation). However, those mobile home parks that you drive by all the time are worth a whole lot more than you would expect.
Parks have high net income
The average mobile home park lot rent in the U.S. is around $280 per month. The average expense ratio is around 40%. So the normal net income of an average mobile home park space in the U.S. is $2,016 per year. If you multiply that by the number of lots, even a 50 space park makes over $100,000 per year, and a 250 space park can make around $500,000 per year. Those are pretty big bucks, and much higher than most people realize those "trailer parks" are able of producing.
Park rents have been growing at a steady pace
Get Started
Claim up to $26,000 per W2 Employee
Billions of dollars in funding available
Funds are available to U.S. Businesses NOW
This is not a loan. These tax credits do not need to be repaid
The ERC Program is currently open, but has been amended in the past. We recommend you claim yours before anything changes.
Since the value of mobile home parks is tied to their income, it is significant that lot rents have been growing a pace far higher than inflation for the last decade. Thanks to the decline of the U.S. economy, coupled with stratospheric increases in apartment rents, the affordable housing sector has been able to amass large annual rent gains, and will be able to continue this into the future. It is important to note that mobile home park lot rents are insanely cheap at a U.S. average of $280 per month, and could double and still be cheap.
Parks sell for cap rates around 8% to 10%
Estimating the value of a mobile home park is relatively simple, as it's all based on income. Most mobile home parks sell for a range of 8% to 10% cap rates, which equates to roughly ten times the annual net income. Going back to those earlier examples, that means that the ugly trailer park with 50 lots is worth over a million dollars, and the 250 space park is worth over $5 million. Those numbers are much larger than most Americans expect. Although there is a U.S. fascination with the term "trailer trash", that term is never applicable to the owners, who have discovered one of the most lucrative sectors of American real estate, and one that makes other sectors seem like "trash" in comparison.
Conclusion
The next time you are driving around and see a mobile home park, consider the fact that even those small mobile home park owners are millionaires. It may give you a new respect for something that you never thought twice about before.
Author Bio
Frank Rolfe has been a manufactured home community owner for almost two decades, and currently ranks as part of the 5th largest community owner in the United States, with more than 25,000 lots in 30 states in the Great Plains and Midwest. His books and courses on community acquisitions and management are the top-selling ones in the industry. To learn more about Frank's views on the manufactured home community industry visit www.MobileHomeUniversity.com.