President Barack Obama has announced several new initiatives to help support mortgage holders who are facing foreclosure. The Federal Housing Administration will begin slashing refinancing premiums typically charged to federal borrowers and give homeowners with mortgages of $175,000 or more a chance to refinance at 4%, which is expected to help up to 3 million people. The plan also calls for more relief to service members who are facing foreclosure or who have been foreclosed upon, offering a review of the those foreclosures by the Department of Justice's Civil Rights Division. The deal is part of an agreement made by loan servicers in a $25 billion settlement with states for wrongful foreclosure practices, many of which are expected to have affected service members. For more on this continue reading the following article from TheStreet.
President Obama unveiled new measures to provide mortgage relief to veterans and service members and announced further initiatives to enable responsible borrowers refinance their loans.
In a statement released Tuesday afternoon, the White House detailed plans that would allow borrowers with federally insured mortgages to refinance loans more cheaply.
The Federal Housing Administration will cut the fees it charges for refinancing loans, the Obama Administration said. The FHA currently charges an upfront mortgage insurance premium of 1% of the borrower's loan balance and an additional 1.15% of the balance per year. The up-front premium will be slashed to .01% for streamlined refinancings of loans originated prior to June 1, 2009 and the annual fee for these refinancings will be halved to 0.55% of the balance.
A borrower with $175,000 outstanding on their mortgage can refinance his loan at 4% reducing his monthly payment to $1010 a month. With the lower mortgage premiums, the borrower could reduce their monthly payments to $915 a month, the administration estimates, thus delivering an additional savings per month of $100.
The latest measure is expected to help two to three million borrowers.
Earlier this year, the administration unveiled new measures that would allow all "responsible" homeowners, including those who owe more than their homes are currently worth, save an average $3,000 a year by refinancing their mortgages at attractive interest rates.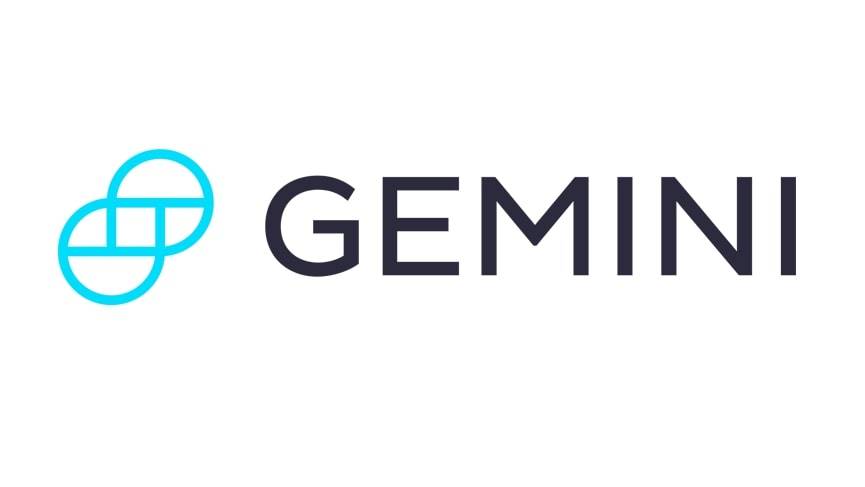 Get Started
Try Gemini Today! 123
The Gemini Exchange makes it simple to research crypto market, buy bitcoin and other cryptos plus earn Up to 8.05% APY!
Under the proposed refinancing program, borrowers with standard non-GSE mortgages (not jumbo loans) who have been current on their payments for at least the last 6 months — and not skipped more than one payment in the 6 months prior — and who have a minimum credit score of 580 will be eligible to get their loans refinanced through the FHA into a 4.25% 30-year loan. The plan requires Congressional approval.
The administration also announced a plan to provide relief to service members and veterans, including those wrongfully foreclosed upon or denied a lower interest rate on their mortgages.
Mortgage servicers will be required to conduct a review, overseen by the Department of Justice's Civil Rights Division, of the files of every service member foreclosed upon since 2006 to determine whether anyone was foreclosed upon in violation of the Servicemembers Civil Relief Act (SCRA).
Servicers will compensate those wrongfully foreclosed upon an amount equal to lost equity, plus interest and $116,785 or an amount provided for the same violation as a result of a review conducted by the banking regulators, whichever is higher.
In addition, servicers will also have to review all files dating back to 2008 and pay any servicemember who was wrongfully charged an interest rate in excess of 6% an amount at least four times the amount wrongfully charged.
Banks will also be required to compensate those who were forced to sell their home at a loss due to a military reassignment.
The relief to veterans comes on top of the $25 billion nationwide mortgage settlement between the 49 state attorneys general and the nation's biggest mortgage servicers- Bank of America(BAC), JPMorgan Chase(JPM), Wells Fargo(WFC), Citigroup(C) and Ally Financial announced last month.
Under the settlement, servicers agreed to contribute $10 million to the Veterans Housing Benefit Program Fund, through which the Department of Veterans Affairs guarantees loans provided on favorable terms to eligible veterans.
Here's a recap of banks' liability under the settlement.
Bank of America said its "commitment under the agreements in principle is $11.8 billion," with approximately "$7.6 billion in borrower assistance, including targeted principal reduction," $1.0 billion for "refinancing assistance to customers in the participating states," up to $1 billion to settle FHA claims, and "approximately $2.25 billion in direct payments to state and federal governments and in borrower restitution, of which $1.9 billion would be an upfront cash payment," with the remaining $350 million only being paid if the company "failed to meet certain principal reduction thresholds over a three-year period."
JPMorgan Chase said in a Securities and Exchange Commission filing that its contribution to the settlement would total $5.3 billion, including $1.1 billion for "payments to borrowers," "approximately $500 million of refinancing relief to certain 'underwater' borrowers whose loans are owned by the Firm," and "approximately $3.7 billion of additional relief for certain borrowers, including reductions of principal on first and second liens, payments to assist with short sales, deficiency balance waivers on past foreclosures and short sales, and forbearance assistance for unemployed homeowners."
Citigroup announced that its contribution to the mortgage settlement would total "approximately $2.2 billion," and the company said it expected that "that existing reserves will be sufficient to cover customer relief payments and all but a small portion of the cash payment called for under this settlement." The company also said it would "adjust its fourth quarter and full year 2011 financial results to reflect an additional $84 million (after tax) charge," along with an additional $125 million in after tax charges, "in connection with the resolution of related mortgage litigation."
Wells Fargo said in a statement that its contribution would total $5.3 billion, including $900 for refinancing relief, "$3.4 billion in consumer relief programs," and "$1.0 billion paid directly to the federal government and the states for their use to address the impact of foreclosure challenges as they see fit."
This article was republished with permission from TheStreet.